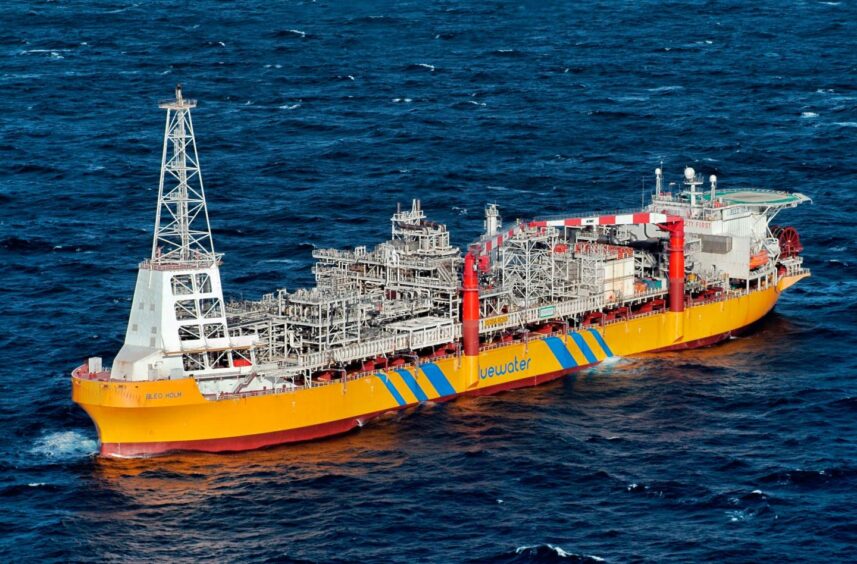 North Sea operator Repsol Sinopec Resources UK (RSRUK) has brought the supply chain up to speed on a raft of its projects.
In a series of updates on the Oil and Gas Authority's (OGA) project pathfinder database, the company revealed that a final investment decision (FID) on the Tain field is on the slate for later this year.
A field development plan for Tain has already been approved and an FID had been expected in the second quarter of 2021.
Located in the Outer Moray Firth, the project involves the drilling of two production wells that will be tied back to a new subsea manifold.
A new subsea pipeline system will be constructed to transport fluids from the field to Dutch firm Bluewater's Bleo Holm FPSO about 12 miles away.
Brownfield topside modifications are also needed.
Front-End, engineering and design (FEED) activities are ongoing, RSRUK said, though project execution is conditional on FID, which is expected in the third quarter of 2022.
RSRUK operates Tain with a 50% stake, partnered with RockRose Energy which holds the remainder.
It is expected to produce around 10 million barrels, with an expected peak at first oil in the region of 8,000 barrels per day.
In addition to giving an overview of how work is progressing on Tain, RSRUK, a joint venture between Spain's Repsol and China's Sinopec, also shared updates on several other projects.
Blake
An FID on plans to tie back a single, new infill well at Blake was confirmed in the second quarter of last year.
Also located in the Outer Moray Firth, Blake came online in 2001 and produces via Bleo Holm.
Main Area Claymore Recovery Optimisation
Work is expected to commence on the next phase of the fully sanctioned Main Area Claymore Recovery Optimisation (MACRO) project this year.
A workover of the producer 14/20b-C80 will be carried out to convert it into an injector, which will provide pressure support to the new infill well.
It follows the reactivation of the Claymore platform, 100 miles north-east of Aberdeen, to rig to level 5.
The next phase will deliver a gas-lifted infill well in the eastern area of the reservoir.
Northern Area Claymore
Further development plans for the Northern Area Claymore are being considered.
It follows phase one of the development in 2019 that resulted in a well workover.
Options now being explored for the next stage include a new gas-lifted infill producer, a new platform water injector and a workover of an existing producer.
First oil from whichever project is chosen is expected in the first half of next year – it had originally been expected in H2 2022.
Montrose infill phase one
FEED works for a four well, subsea tieback to the Montrose bridge-linked platform "continue to progress", according to RSRUK.
A cantilever deck extension would be required on the installation to house the required equipment.
An FID on the project has been pushed back numerous times and is now expected in 2022.
Piper infill well programme
Reactivation of the "B" drilling rig on the Piper platform, 120 miles north-east of Aberdeen, has been completed and two infill production wells are due to be spudded by the end of March.
The two wells will be completed with new gas lift completions, new topside wellheads and tied in to existing topside process manifolds.
Recommended for you

Petrofac wins $100m contract extension with Repsol Sinopec