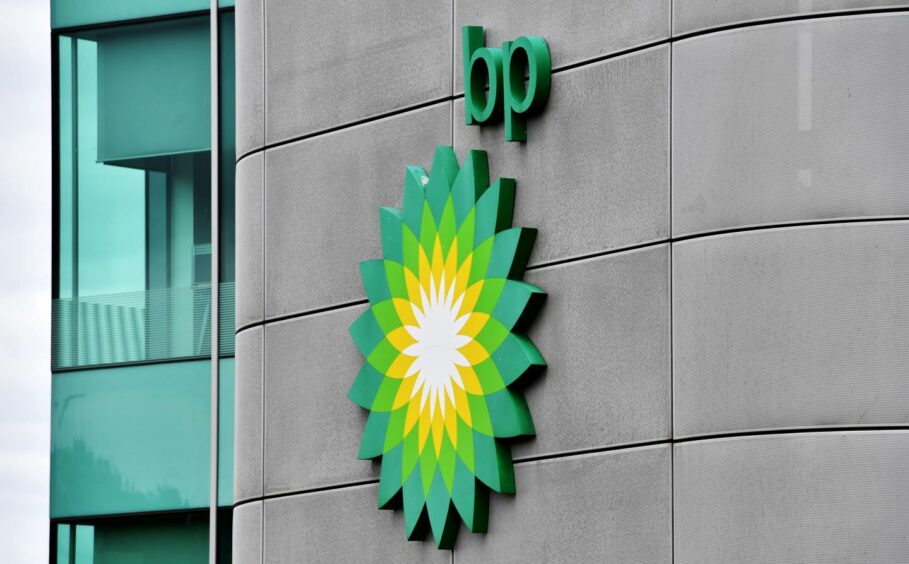 Oil giant BP has pledged to spend double what it earns in the UK in the coming years – but huge profits in its 2021 results and pressure on consumers have strengthened calls for a North Sea windfall tax
In an update to its strategy, BP has outlined that it expects oil and gas to account for more than $30 billion (£22bn) of its revenues annually to 2030, despite declines in production.
BP posted pre-tax profits of $15.2bn (£11bn), reversing losses of $24.8bn in 2020, while revenues for its 2021 results totalled $157.7bn, up nearly 50% on the prior year.
It follows rival Shell, which posted pre-tax earnings of nearly $30 billion last week, and comes days after Ofgem announced that the energy price cap – a limit on the default tariff that can be charged on household energy bills – would rise by nearly £700.
Greenpeace said the profits are "a slap in the face to the millions of people dreading their next energy bill".
Calls have been made for a windfall tax on the profits of North Sea operators, as consumers bear the brunt of surging energy prices.
Last week Shell CEO Ben van Beurden said he was "not convinced" by the proposal.
"These problems are of course caused by regulatory changes," Mr van Beurden said, that have to be "updated" to make "energy affordable".
BP's net debt fell to $30.6bn as of the end of Q4, down $8.3bn on the same time last year.
Ashley Kelty of investment bank Panmure Gordon said: "A strong performance as expected, and energy crisis will likely trigger a wave of fury from the left for a windfall tax.
"We think this is unlikely (and unwise to target one sector), but credit BP for flagging their commitment to investing in the UK which should help reduce criticism."
UK investment
In an update to its strategy, BP has pledged to spend double what it earns in the UK over the coming years in an "important return to growth" for its in-country plans.
Posting its 2021 results, the firm outlined schemes in the pipeline including new markets for hydrogen, such as a £215m hub in Aberdeen, and offshore wind.
BP did not disclose its anticipated level of spending but said that, for every dollar earned, it anticipates two will be invested through "the middle of the decade".
A spokesperson gave the example of "some" of the £10 billion ($13.5bn) being spent via its ScotWind awards and the firm's plans to invest in electric vehicle charging.
The firm did not mention oil and gas investment plans in the UK, although, as things stand, it is expected to make a final investment decision on Clair South – the extension to the giant Clair field in the West of Shetland – within that timeframe.
Chief executive Bernard Looney said: "Britain has been our home for more than 110 years and we are excited to help as it transitions to a thriving net zero economy."
Net Zero
BP has also announced plans to increase its targets for cutting emissions.
The firm plans to reduce operational emissions by 50% by 2030, compared to 30-35% previously, and aiming to go net zero on the products it sells by 2050 or sooner, an advance of its previous 50% intensity target.
Mr Looney said: "We are accelerating the greening of bp. Our confidence is growing in the opportunities that the energy transition offers.
"This allows us to raise our low carbon ambitions, and we are now aiming to be net zero across operations, production and sales by 2050 or sooner – unique among our peers. In a world heading for net zero, we're best positioned for success if we are also heading for net zero. We believe our ambition is both good business and supports society's drive towards the Paris goals."
Analysis
Stuart Lamont, investment manager at Brewin Dolphin, said: "BP was expected to deliver a strong set of results following last week's update from Shell, and the company has duly delivered.
"Buoyed by the rising oil price, BP has swung to a substantial profit, cut debt, invested in its business, and upped its shareholder distributions. Management is striking a positive tone on its progress as BP transitions towards net zero and the company looks to be in a strong position to deliver on its commitments building up to 2030."
BP intends to increase its share buyback scheme by $1.5bn using surplus profits from 2021, while a total of $3bn of buybacks were carried out over Q3 and Q4.
Production for the year averaged 1.307million barrels of oil equivalent per day, down 14.2% on the same period last year, which is partly reflected by divestments.
Recommended for you

BP paid tax to UK on North Sea business for first time in years