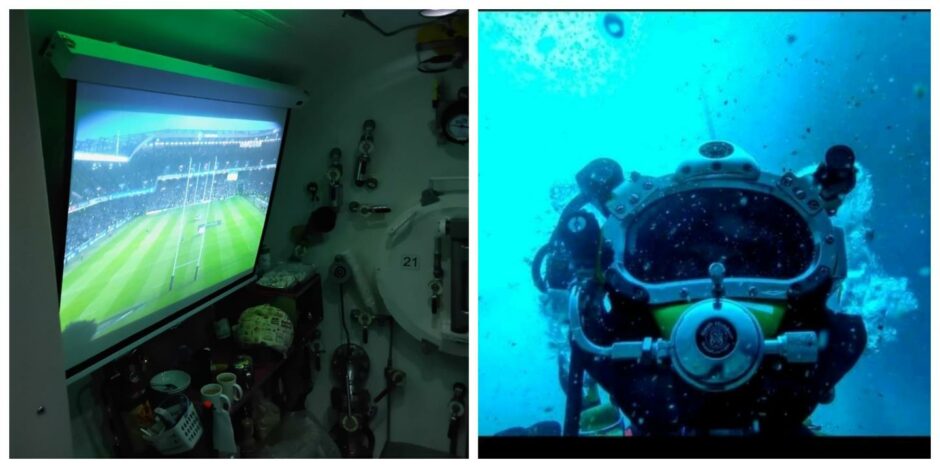 Be it at your local pub, round at your mate's or at Murrayfield itself, Scots up and down the country were celebrating the Six Nations rugby win over England on Saturday.
But one fan was taking celebrations to new…depths – saturation diver Lloyd Blyth who saw Scotland win the Calcutta Cup while more than 100 metres below the surface.
A three-man saturation chamber was the venue for the diver to watch Scotland's effort over the Auld Enemy, finally emerging with a 20-17 score line for the hosts.
Lloyd, who is around 250miles off Aberdeen, is currently around half-way through a 25-day period under pressure while working on a job to add protection to pipelines.
He praised the "fantastic effort" of Gregor Townsend's men, particularly after a rough start.
"The reaction was great, first half was tough to watch with penalties conceded but second half turned that around – great play from the whole Scotland team," was the post-match commentary he gave Energy Voice.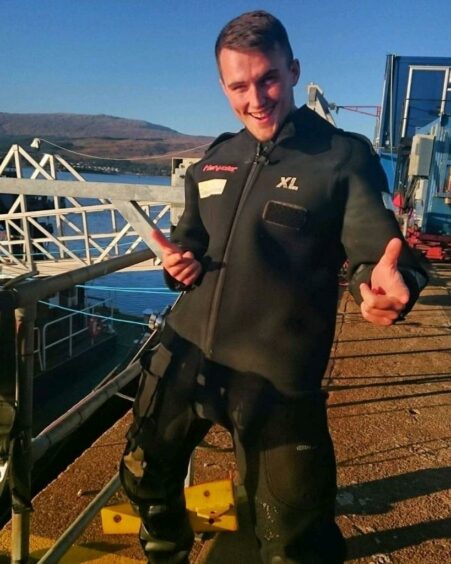 Lloyd, from Burntisland in Fife, has been commercial diving since 2013 and been doing saturation diving for a year and a half.
Having posted his praise for the Scottish 15 on social media, some suggested his viewing "must be a record of some sort" for the deepest depth a game has been viewed for a Scotland win.
However, he quickly dispelled that notion – having watched another Calcutta Cup win for the Scots at even greater depths.
"I watched the Scotland vs England game last year at 180m, they won there too!"
Lloyd, who "grew up in the water" as his dad runs a scuba diving business in Burntisland, has even said the team would be welcome for a visit at his water sports business eFoil Scotland to celebrate the win.
"This is the best Scotland team I've ever seen, Gregor Townsend can pull it off."