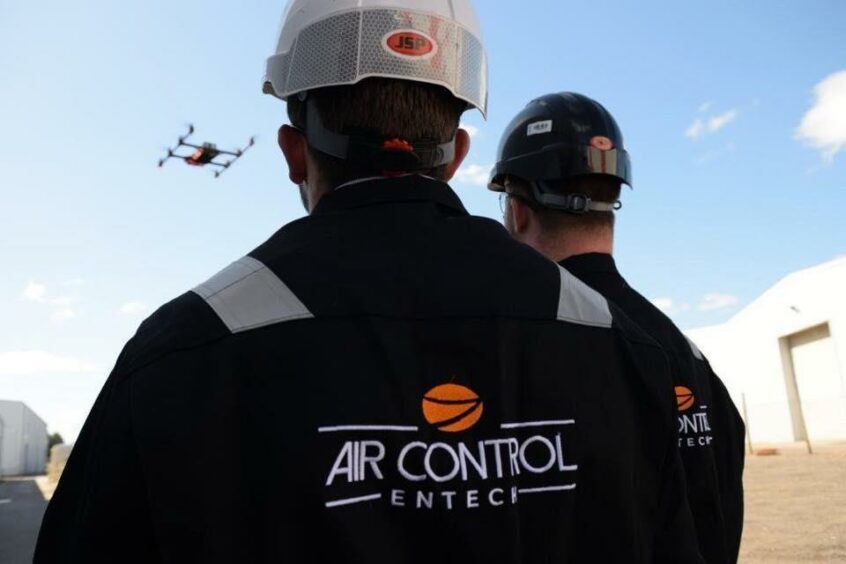 Aberdeen-headquartered remote inspection technology firm Air Control Entech plans to double headcount and open new offices after a "record" year.
The company plans to grow its number of employees to 30, which follows a 194% surge in revenue in 2021, with the aim of exceeding £3million in 2022.
To accommodate the growth, Air Control Entech is expanding into a 340 square-metre office space in Murcar House, close by to its existing premises in Bridge of Don.
The majority of the new roles will be in the operational side of the business, specifically robotics technicians.
"Business is going extremely well," said chief commercial officer Marc Whitton.
"Our revenue has grown significantly and to enable further expansion we need more people.
"We increased our head count last year and we anticipate a need to more than double our number of employees this year."
Air Control Entech, founded in 2016, has been due to increasing demand in the offshore and onshore oil and gas industry for remote inspection services.
The company's fleet of drones, mini-ROVs and robotics crawlers are paired with cameras or other inspection devices to survey assets.
It is also expanding into new markets including renewables, infrastructure, and power and distribution, while maintaining a focus on the North Sea.
Bosses said they are also eyeing new opportunities in Europe, the US and Middle East.
Mr Whitton added: "With a growing number of aging assets in mature regions like the North Sea and the need to maximise returns, the requirement for highly accurate, holistic inspection services delivered in the safest and most cost efficient manner has never been more critical.
"Remote inspection technology offers a powerful inspection solution. Integrating our robotics technicians into permanent inspection teams so they are on the asset all year round which improves asset knowledge, enhances data quality and brings an additional specialism to inspection services."
Recommended for you

Exclusive: "Strong demand" sees headcount and revenues rise at Aberdeen's ROVOP