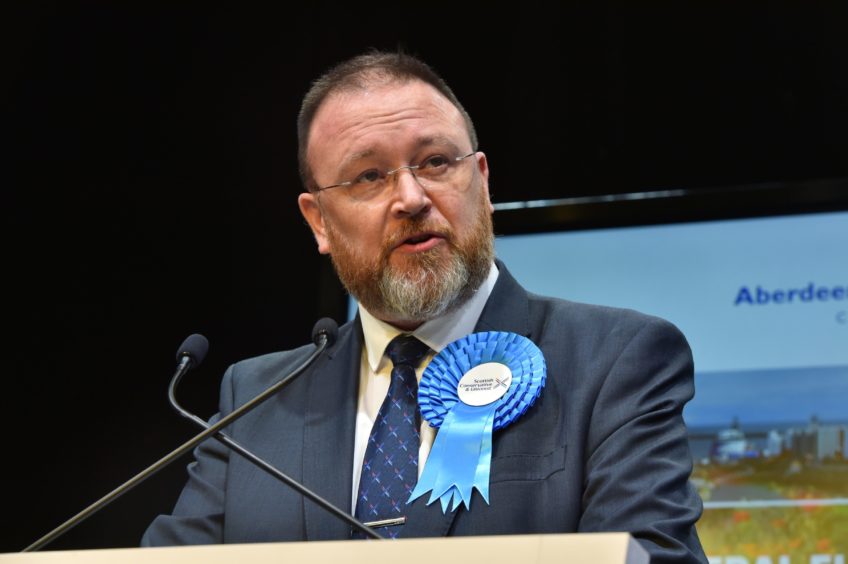 North-east Conservative MP David Duguid has thrown his support behind plans to fast-track the approval of six North Sea oilfields.
During a debate in Westminster Mr Duguid said the developments would safeguard thousands of jobs and address demand for oil and gas for years to come.
He also took umbrage with the idea that they are "new" fields, pointing out that they "have been licenced for decades".
Green party MP Caroline Lucas raised an urgent question in parliament on Wednesday after it was reported that six new fields could soon be given the green light.
In order to address the growing energy crisis Westminster is planning to fast-track licences for Rosebank, Jackdaw, Marigold, Brodick, satellites on the Catcher field, and the delayed Tolmount East development.
Profile: The six North Sea fields reportedly being 'fast-tracked' by UK Government
Ms Lucas said: "The idea that the solution to an energy crisis caused by high gas prices is to increase our reliance on gas seems to me to be pretty risible."
She went on to question whether the UK Government could claim to be tackling climate change if it is also backing new oilfields.
But Mr Duguid, who represents Banff and Buchan, said that the six fields have already been factored into Westminster's net zero objectives, as recommended by the Climate Change Committee.
He added: "It's important to remember that these are not new oil fields despite the Greens trying to recklessly portray otherwise.
"While the UK Government is pioneering with the North Sea Transition Deal, sources like Rosebank will still be required to cope with the demand for oil in future years.
"It is far preferable for the UK's needs to come from our domestic supply, supporting our own workers, rather than relying on imports whose sources may not be so responsibly recovered.
"While we continue with the energy transition to net zero, we must still protect our economy and the thousands of north-east jobs that are relying on these fields."
The Green party has been contacted for comment.
Recommended for you

First 27 North Sea licences awarded in 33rd UK oil and gas round