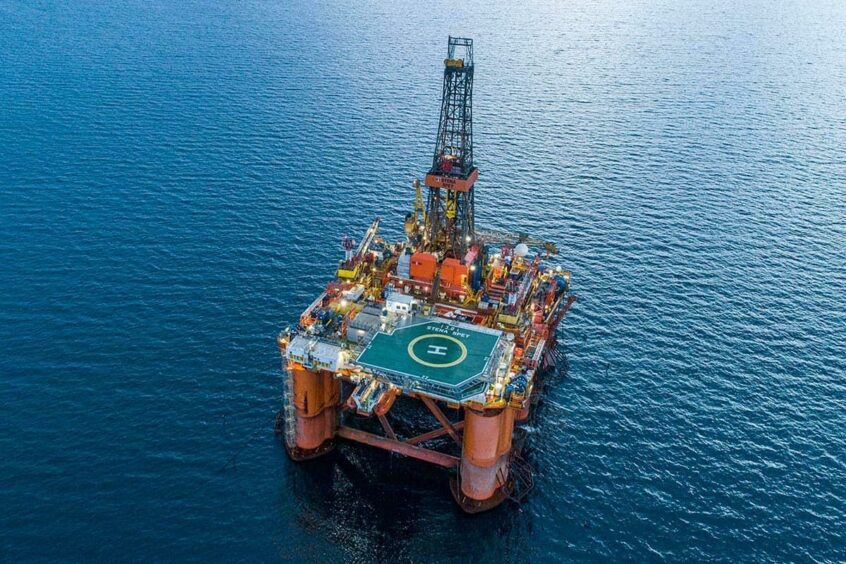 Stena Drilling has secured a new contract with TotalEnergies for the Stena Spey unit, which will begin a UKCS campaign in the spring.
Aberdeen-headquartered Stena said operations for the mobile offshore drilling unit (MODU) Stena Spey are due to commence between 16 March 2022 and 15 April 2022, with an estimated total duration of 120 days.
The 72m long semi-submersible Spey was built in 1983 and can work in water depths of up to 450m, and drilling depths of up to 7.6km.
Stena Drilling said it was "delighted" to secure work with TotalEnergies in the UKCS and looked forward to working with the operator this year.
The drilling contract follows another issued by TotalEnergies last month, which saw it pick Maersk Drilling's Maersk Reacher to carry out well intervention services in the North Sea.
Work using the high-efficiency jack-up rig is expected to get underway in July and run for 21 months.
An option to extend the duration of the deal by up to 27 additional months is included.
The Stena Spey has just completed a well decommissioning offshore Ireland, which ran from April-November last year.
The campaign saw the rig mobilised for PSE Kinsale Energy – a unit of Petronas – to decommission 10 wells at the Southwest Kinsale gas field, Seven Heads gas field and the Ballycotton gas field.
Recommended for you

Ithaca books Stena Spey for summer 2023