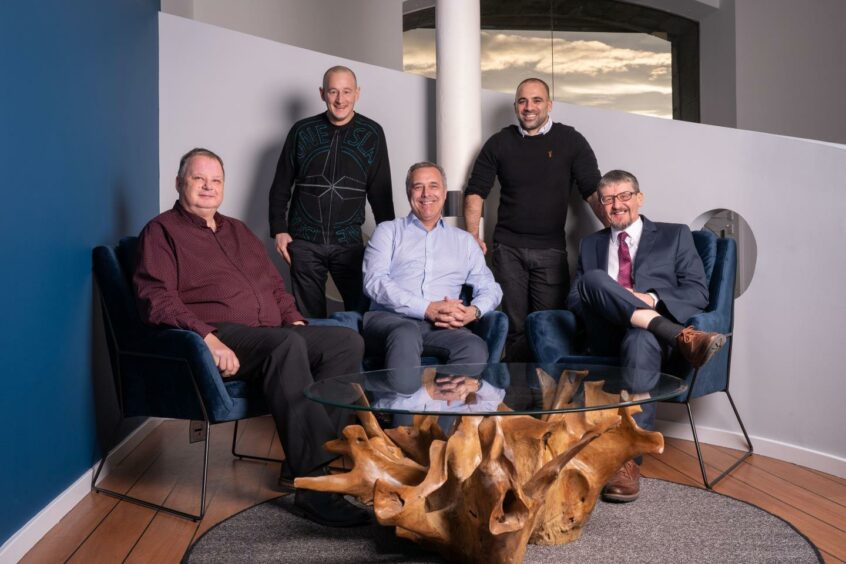 Aberdeen-based STC Insiso has reported a "strong first year" in the wake of a 2021 merger, beating revenue targets and now looking to further expansion this year.
The new business was formed in early 2021 through a merger of performance improvement specialist STC Global and software development services company Insiso.
Described as a "problem-solving business", it brings expertise in process design, software technology, health and safety, and training to support clients across a range of industries including the energy, medical, construction and maritime sectors.
In 2020, the two companies also worked together on a mobile screening app for businesses to monitor employees for any symptoms of coronavirus.
STC Insiso reported a "healthy profit" and turnover of £3.8 million for 2021 – £1m more than that of the two separate companies combined in previous years, and making good on a £3.5m target set last February.
The 25-strong company, based at Waterloo Quay in Aberdeen, has also secured 14 new clients over the past 12 months, including HS2 Euston, East West Rail, Peel Ports and Sky Futures.
Chief executive Mark Rushton said: "Bringing STC Global and Insiso together at the start of 2021 has allowed us to position our business performance improvement solutions across new markets, diversifying our offering as we enter into industries such as medical, rail, renewables and marine.
"As we look forward into 2022, our focus will be further growth into our products and services, building successful partnerships while continuing to meet evolving customer expectations."
The company says it now plans to expand its team over the coming months, recruiting around six or seven new staff across the areas of learning and development, marketing, and software development.
It will also set to work on some "exciting projects" within the UK water industry using its flagship root cause analysis tool COMET. In addition, it plans to deliver an equality, diversity and inclusion product aimed at the UK engineering, construction, and rail sectors.
To support its growth ambitions, it has also unveiled a new brand and website for 2022.