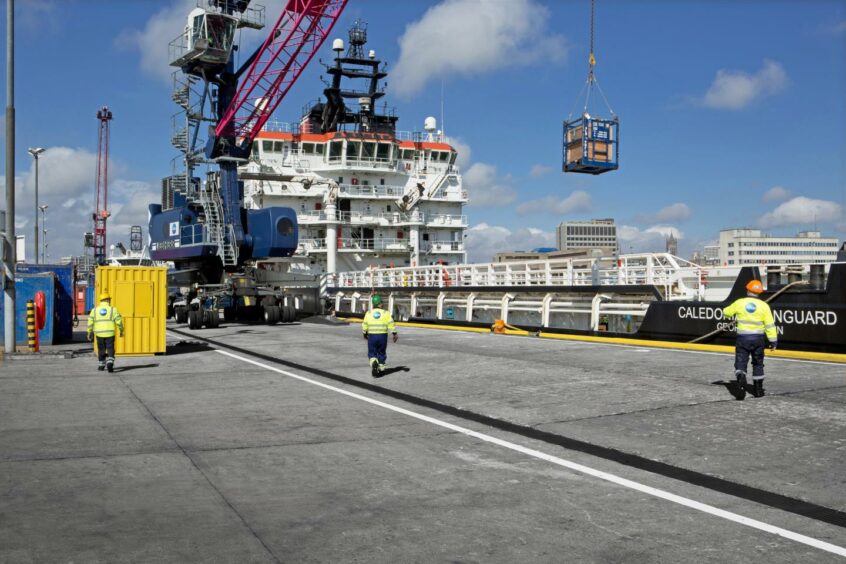 ASCO has secured a string of contract wins with major North Sea operators, marking a successful start to 2022.
The Dyce-headquartered logistics and materials management company has secured awards for various scopes of work including the provision of quayside logistics, materials management, ship agency, receipt and dispatch services, supply and management of marine gas oil (MGO), as well as marine and environmental services.
Several North Sea contracts were secured over the last four months with a combined value of around £200 million over the next three years, ASCO said, marking a successful final quarter for 2021 and positioning the company for further success in 2022.
The details of the North Sea operators were not disclosed.
In January, it also secured two five-year contracts with Mitsui E&P Australia for logistics and storage and camp management provision, in support of a development drilling campaign at the Waitsia gas field project in Western Australia.
2021 marked the first year of operation for the group following the transfer of the business to new owners. Late 2020 saw DH Private Equity Partners sell the company to a consortium of investors, trading as Zander Topco, for an undisclosed sum.
The sale saw the appointment of oil and gas veteran Bob Keiller as non-executive chairman, while the group's management team, led by CEO Peter France, remained in place.
Last year saw the company open an operations control centre (OCC) in Dyce to improve service delivery and increase efficiency, as it works to achieve a 30% CO2 reduction target by 2024.
ASCO also diversified into the new energies with contracts to support multiple wind projects in the UK and a blue ammonia production facility in Norway.
The group's UK head of commercial and business management, Jamie Marr, commented: "2021 presented many challenges for the business community, but we signed the year off in a solid position, consolidating our place as the leading integrated logistics and materials management provider.
He said the securing of £200m in contracts was testament to the company's "experienced team and strong performance record."
"We aim to lead the way as the industry moves towards a net zero future, and the plans that we have in place will remain supportive of our objectives of operating more efficiently and sustainably, offering low carbon services and solutions to our clients," he added.
Recommended for you

Centurion Group looks to 'handsomely exceed' pre-tax earning goals