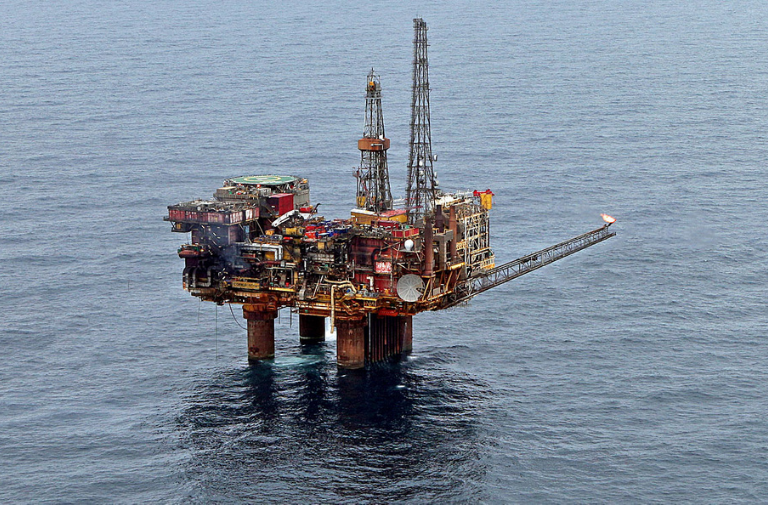 TAQA has received formal approval for its decommissioning plan (DP) covering the Cormorant Alpha topsides, with work slated begin from 2026 at the earliest.
The Abu Dhabi-headquartered group submitted decommissioning plan and environmental appraisal (EA) for the platform to the Offshore Petroleum Regulator for Environment & Decommissioning (OPRED) in 2021.
The platform lies in Block 211/26 of the northern North Sea (NNS), around 64 miles north east of Shetland. TAQA acquired the asset from Shell in 2008.
It is the southernmost platform on the Cormorant field, and the first installed, having begun production in 1979. The platform consists of a four-leg concrete gravity base substructure (CGBS) with a steel box girder structure supporting two levels of modules on the topsides, and sits in a water depth of approximately 150 m.
The documents cover decommissioning plans for the 25,500-tonne Cormorant Alpha topsides, which TAQA says will either be removed in a single lift or broken into smaller modules and returned to shore for dismantling, recycling and disposal.
It said a final decision on the method would be made following a commercial tender.
Early planning for the operation had already begun at the time of submission, it added, with a cessation of production (CoP) date currently expected during Q4 2023 and topsides execution occurring in 2026 at the earliest, ahead of completion some time in 2028.
Meanwhile, decommissioning of the CGBS, comprising four legs and 64 cells, will be addressed in a separate programme, which TAQA intends to submit sometime this year or potentially later.
TAQA said it had decided to discuss the CGBS in the topsides document to show that the removal would not "prejudice" the clean-up job.
It is generally accepted that removing the CGBSs is not feasible due to their size and weight, but stakeholders do want the storage cells to be adequately cleaned.
Following a test programme for oil removal in 2020, the company estimated that a maximum of 10,856 cubic metres (roughly 68,300 barrels) of oil remains in the cells.
In addition to its own production, Cormorant Alpha also links the Hudson, North Cormorant, Brent Charlie and North Alwyn facilities with the Brent Pipeline System, and provides a telecommunications hub for the surrounding area.
According to the DP, only Alwyn North is expected to be in production at the time of cessation of production next year. Operated by TotalEnergies, two potential alternative export routes have been identified.
Cormorant Alpha is but one in a large portfolio of assets TAQA is now looking to decommission over the next decade.
Last summer saw the removal of topsides at Brae Bravo, in a campaign that brought two of the world's biggest heavy lift vessels – Thialf and Sleipnir, operated by Heerema – together in the North Sea for the first time to remove parts of the 36,000 tonne structure piece by piece.
Recommended for you

'It's absolutely huge': What next for decommissioning Ninian Central?