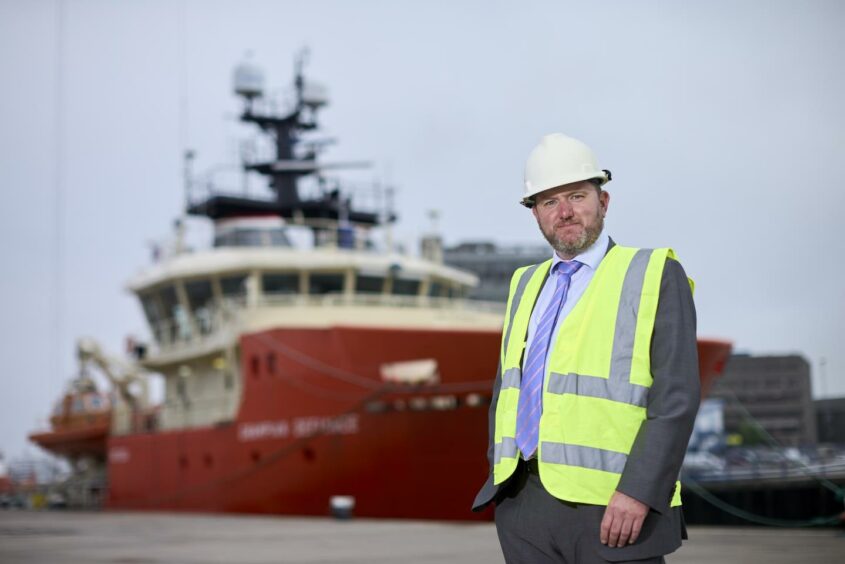 Marine services group North Star has been awarded a series of new North Sea contracts for its emergency response and rescue vessels (ERRVs), totalling more than £100 million.
Aberdeen-headquartered North Star operates a fleet of 41 ERRVs and 7 service operation vessels (SOVs) from its bases in Aberdeen, Newcastle and Lowestoft and employs around 1,400 people, 950 of them in the UK.
Its ERRVs are currently assigned to support 50 offshore oil and gas installations in the region, providing around the clock emergency assistance, 365 days a year.
North Star did not disclose its contracted clients, but said the new wins were a combination of new customers and new asset locations, as well as continuations secured with operators it has worked with since the 1980s.
With additional year charter options, North Star said the awards marked "the most sizeable ERRV order book in recent years".
CEO Matthew Gordon said the awards showed the industry's "ongoing confidence" in its fleet.
"North Star has supported the offshore energy sector for the past 40 years and we have an unrivalled expertise and high quality ERRV fleet. I'm proud to say that we have never left any client's offshore workforce unsupported, ensuring there is always a vessel on standby to enable any crew changes, help to replenish stores on the installation, or support regular maintenance," he added.
"The North Sea is still a very competitive landscape, and we recognise the need for continual investment in our fleet and services to ensure we deliver value and efficiencies to remain market leading. As part of this, we have looked to optimise our operations with a new maritime fleet management system and begun the process of decarbonising our entire fleet."
In January Swiss-based private equity firm Partners Group announced it would acquire the business from current owners Basalt Infrastructure Partners, as it seeks to a create a "leading pan-European, next-generation offshore wind infrastructure services company."
It followed a series of wins by the group's wind-focused unit North Star Renewables, which has secured four vessel contracts to support offshore wind technicians working on the development of the Dogger Bank project.
Mr Gordon added: "The offshore wind sector is on an upwards trajectory across Europe, and we are in a very strong position to capitalise on our growing momentum to secure further new business in this sector. At the same time, we remain focused on ensuring we deliver the same high standard of services and support our North Sea operator clients are accustomed to."
Recommended for you

Expro clinches $50m North Sea wells contract with Apache