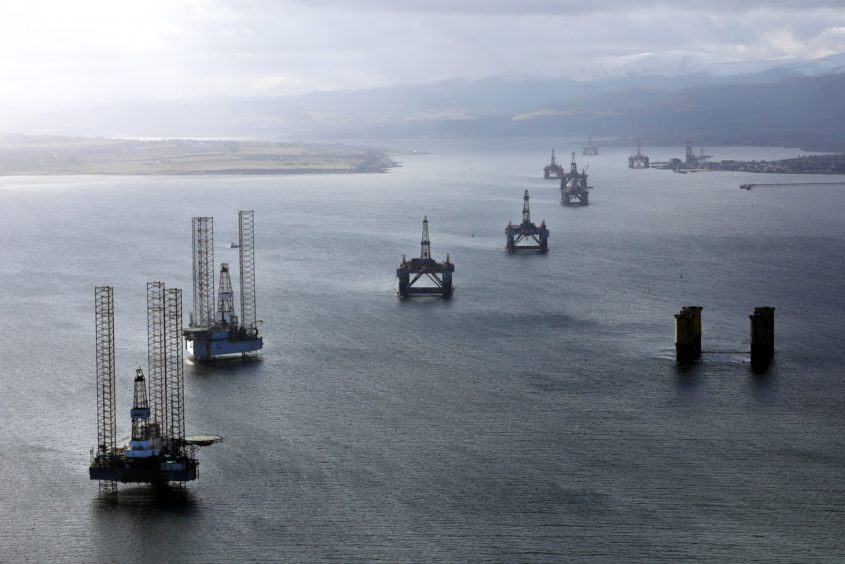 The UK's leading oil and gas trade body has warned a windfall tax on the North Sea could cause "irreparable damage" to the industry.
Offshore Energies UK said such a levy could damage investment in domestic supply, just when Britain needs it most.
The lobby group said the recent profits of oil and gas operators is not a fair reflection of conditions for the industry – which has been hit with two huge downturns since 2014.
However, OEUK's argument comes as average household bills are on course to increase by £700 from April 1 as the energy price cap lifts, while oil and gas firms enjoy surging revenues.
Many oil giants have been returning billions of dollars in profits to shareholders in the form of dividends or buybacks – courting controversy from NGOs and the former CEO of Wood Group.
However, these companies have in recent years had deep losses as a result of the oil and gas slump brought on by Covid-19, laying off thousands of workers.
OEUK chief executive Deirdre Michie said basing calls for a windfall tax on one year's financial results therefore creates a "misleading picture" particularly as these firms operate on a global scale.
Figures from the Office for National Statistics (ONS) show that the average annual rate of return for companies operating in the UK North Sea has been just 2.4% from 2014-2020.
In 2014, operators enjoyed a 7.6% return, but 2020 saw that down to -4.6%.
Ms Michie said that, as the UK gets 73% of its energy from gas and oil, the Europe-wide shortages are a stark reminder of why the UK should safeguard its own sector.
The North Sea is in decline as the most accessible resources are exploited and those remaining are more challenging to access.
An added tax, Ms Michie claims, would damage the investment case further in terms of preserving the industry.
"These factors have discouraged investment in the North Sea meaning capital expenditure has fallen by more than 90% since 2014.
"If that lack of investment in platforms, pipelines and other infrastructure, were to continue, then production would decline in coming years – just when we most need our own oil and gas supplies."
A windfall tax "would actually be the worst thing for consumers," she added as it "would reduce our energy security and make us even more dependent on imports from places like Russia and the Middle East".
Russia only accounts for 8% of the UK's oil (now sanctioned) and 4% of its natural gas – the majority of UK energy imports come from Norway as well as nations in the OPEC oil cartel such as Qatar, Saudi Arabia and Venezuela.
UK business secretary Kwasi Kwarteng has said he's exploring options to cease all Russian gas coming to the UK.
Meanwhile Westminster has been vocal in its support of North Sea as part of a new energy supply strategy being drawn up.
However MPs on a BEIS panel this week were told that new North Sea licences is not a "reasonable" response to the price crisis.
Moving a new discovery to first oil takes years – often decades – and will not, meanwhile, have any material affect on commodity prices or indeed supply in the near-term.
Researchers from Oxford and Warwick Universities argued the case for initiatives, such as an expansion of the Warm Homes discount policy, to be the main focus in a bid to help reduce household energy demand.