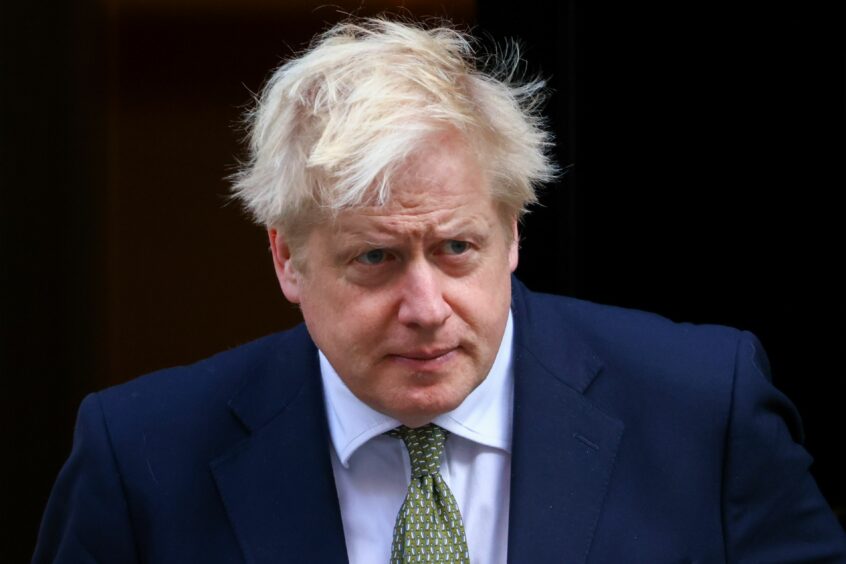 Boris Johnson is reportedly setting up an energy task force to help bolster oil, gas and nuclear supplies to help keep UK bills down and cut reliance on Russia.
According to the Mail on Sunday, two senior industry experts will be appointed reporting directly to the Prime Minisrer to advise on a "transition period" focusing on fossil fuels.
Oil from Russia, which accounts for 8% of UK supply, has already been sanctioned, while business secretary Kwasi KWarteng has said he is exploring options to end the UK's 4% supply of gas from Russia.
It comes as annual household energy bills for pre-payment customers are on track to rise by £700 on average from April as the price cap rises.
Another hike is expected in October.
The Mail on Sunday said the focus on oil and gas will include supply from the North Sea and Canada.
It cited a government source as insisting that Net Zero 2050 remained the ultimate goal but that the shift to fossil fuels to ease household bills was the near-term agenda.
Meanwhile the BBC reports that  next week the government is expected to set out its "energy supply strategy" focusing on nuclear, renewables, making homes more efficient and increasing North Sea oil and gas production.
That's expected to revolve around sourcing more gas domestically, rather than burning more gas overall, and it's now looking increasingly likely that planning laws could be loosened for onshore wind farms, it said.
The broadcaster also reported that the PM will be making announcements "imminently" on a new team of advisers to push businesses into accelerating renewable energy plans.
Recommended for you

Can oil ever be green? Norway turns to wind-powered drilling