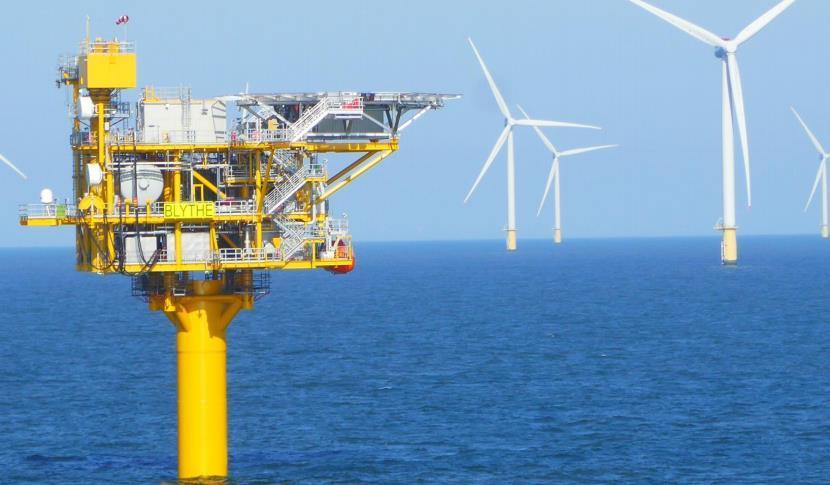 Having reached first gas from the Phase One of its flagship Saturn Banks project, what's next for gas-focused independent IOG?
After a long wait, IOG announced that its key Saturn Banks project had finally delivered first production to the Bacton Terminal on England's east coast on 13 March.
Saturn Banks is an amalgamation of several discoveries containing around 410 billion cubic feet (bcf) of gas in the Southern North Sea. Production is brought onshore via the recommissioned Thames Pipeline – now renamed the Saturn Banks Pipeline – to facilities at the Bacton Terminal on England's east coast.
IOG said this week that production from Phase One – consisting of the Blythe, Elgood and Southwark fields – had now begun, with first gas brought in from its Blythe well. The Elgood well is slated to follow over the next two days.
Two wells at the Southwark field are expected to be completed in the coming months, following a series of delays. Most recently, IOG said it was undertaking remediation of the seabed to create a more stable drilling pad after concerns that seabed scour was causing the Noble Hans Deul jack-up rig to move.
A final 4-mile extension to the Saturn Banks Pipeline and hook-up to the platform will be done in parallel, marking the final steps of Phase One completion.
Gas from the development will be sold to BP under an offtake deal struck last week, following the cancellation of an earlier supply agreement with the UK trading unit of Gazprom.
Phase Two
However, IOG has larger plans for the surrounding area, with Phase Two of Saturn Banks tying in production from the nearby Nailsworth, Elland and Goddard discoveries.
The first, Nailsworth, was discovered by Shell/Exxon in 1987 and is estimated to hold 2P reserves of 53 bcf. Lying around 12 miles north of the Southwark field, it will be tapped by up to three hydraulically stimulated development wells linked to a normally unmanned platform and tied back to the Saturn Banks Pipeline via a new pipeline.
Development at the field is expected to begin this year, CEO Andrew Hockey told Energy Voice earlier this month, with a view to bringing production online "towards the end of 2023."
Elland holds 2P reserves of 28bcf and lies just 4 miles north east of Southwark. It will be developed via two wells in the same manner as Nailsworth.
The Goddard area is larger, holding an estimated 66 bcf of 2C resources. IOG has planned for up to six wells subject to the outcome of an appraisal well drilled later in 2022, and has mooted the possibility of using subsea completions as part of its field development plan.
As with Phase One, all assets are operated by IOG alongside its 50% venture partner CalEnergy.
'Project factory'
Looking further out, IOG has described its "project factory" philosophy which would see additional developments brought into the existing pipeline infrastructure.
The P2442 Licence to the south of Southwark has the potential to support another "multi-field gas hub" from the Kelham North, Kelham Central, Thornbridge and Thornbridge Deep prospects and revised resource estimates at Abbeydale, all of which form a potential Phase Three development. Half of a further discovery, Orrell, lies in the same licence area.
In February, Mr Hockey said the company intended to drill an appraisal well at Kelham this year, following completion of work at Southwark.
Meanwhile, the P2589 Licence to the north contains Panther and Grafton – formerly Viper and Sinope S, respectively – which hold cumulative estimated 2C resources of 41bcf. Seismic processing at both prospects is ongoing with a view to completion by mid-2022, but successful development could see these fields form an additional Phase Four build-out.
As well as its own acreage, IOG said it has received interest from third parties who may look to bring in gas via its recommissioned infrastructure. However, an investor presentation notes that assets developed under IOG ownership are "likely to deliver more value" than tariffing arrangements.
IOG says it expects to release final audited results for 2021, as well as a full portfolio technical update on Thursday 17 March.
Recommended for you

More challenges as North Sea driller IOG faces administration fears