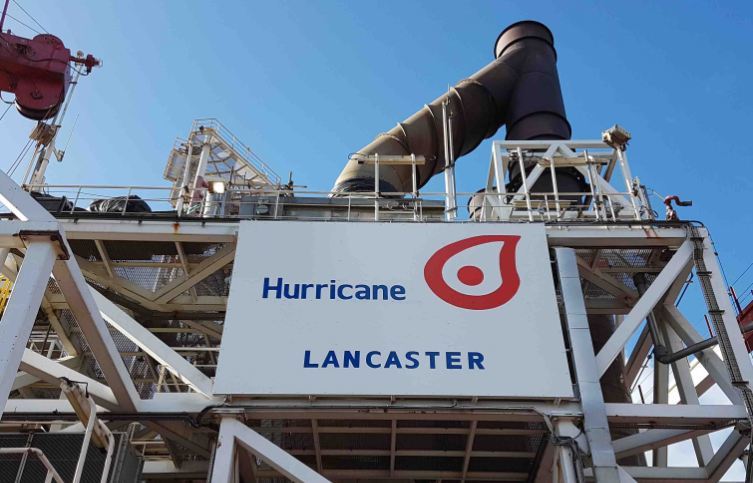 A production and financial update from Hurricane Energy suggests production at its Lancaster field is holding within its guidance, albeit with a rising water cut.
In a March 17 update the AIM-listed UK firm said the P6 well at the Lancaster field – the company's sole producing asset – produced 263,000 barrels through February, as output averaged 9,394 barrels per day (bpd) with a water cut of 41%.
As of 15 March 2022, Lancaster was producing around 9,250 bopd from P6 with an associated water cut of around 42%, Hurricane added.
The 27th cargo of Lancaster oil totalling approximately 530,000 barrels was lifted on January 25. The next is due to be lifted by the end of this month.
Lancaster also fell below the 'bubble point' – when reservoir pressure declines to the point at which gas is liberated from oil – in January.
Monthly figures have shown a minor increase in water cut since the beginning of the year, and a small decrease in average production, but despite falling below the bubble threshold, it has yet to report production issues.
In October, the company said its production guidance of 8,500-10,000 bpd for the six months up to March 31 2022 would be slightly lower than average production for full-year 2021 "due to the expected gradual production decline from the reservoir over time, partially offset by the higher FPSO uptime assumption."
Meanwhile Hurricane's largest shareholder, Crystal Amber, has said it believes the field could produce up to 2025.
Updating its financial position, Hurricane said that as of 28 February 2022, it had net free cash of $71 million compared to $85 million as of 31 January 2022. $78.5 million of convertible bonds remain outstanding and due in July 2022.
February also saw the company lodge £5.7m of additional funds as decommissioning security for Lancaster following a formal request from the regulator. This restricted cash now totals £33.7 million.
It remains in talks with Bluewater over an extension to the Aoka Mizu FPSO charter beyond its 2022 expiry date.
Chief executive Antony Maris commented: "Through a combination of further strong operational performance at Lancaster and continued high commodity prices, coupled with our ongoing constructive discussions with Bluewater over a charter extension for the Aoka Mizu, we continue to build the platform for Hurricane's future."
Hurricane's full-year results for 2021 will be announced on 28 April 2022.
Recommended for you

Hurricane to carry out planned shutdown of Lancaster following latest cargo lift