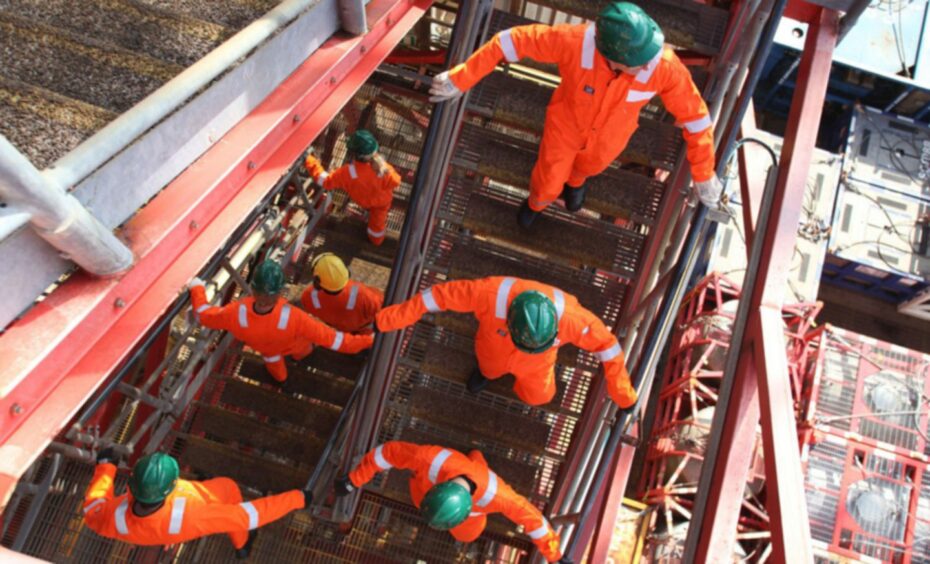 Tens of thousands of oil and gas workers' in Scotland pay "a lot more" than the average rate of income tax, according to a senior government figure.
And there are concerns about the adverse impact this could have on Holyrood's coffers as production in the North Sea contracts in the coming years.
During a recent meeting of the Scottish Parliament's finance committee, convener and MSP for Cunningham North, Kenneth Gibson said an estimated 71,000 Scottish oil and gas workers earn more than the average wage.
Therefore they "pay a lot more than the Scottish average in income tax".
While he acknowledged that the recent spike in oil and gas prices means North Sea oil "might have a wee bit more life in it than we thought", Mr Gibson said declining production is a "long term" issue.
Accordingly, he asked public finance minister and MSP for Renfrewshire South, Tom Arthur if the Scottish Government is looking at how the "switch to green jobs will impact the tax base".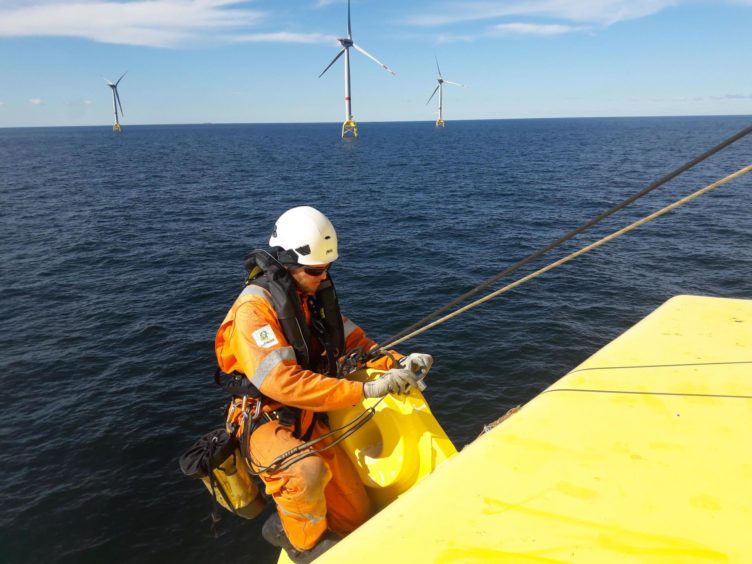 Mr Arthur responded: "The workers involved are highly skilled and, in transitioning away from oil and gas, the task is to retain their skillsets and deploy them in the emerging technologies, in renewables and the wider green economy.
"To that end there is support through the commitment of £500 million of investment to the north-east and through a wide range of other interventions in the employability sphere, such as the National Transition Training Fund.
"Ultimately the task is to grow highly skilled and highly paid jobs in the green economy that will absorb many of the skilled workers and much of the talent."
He added that by creating lucrative, low carbon employment, it would "compensate" for the "loss of jobs" in oil and gas.
A great deal of uncertainty remains though around whether the energy transition will deliver the scale of green jobs required to offset those lost from the North Sea.
Much of the fabrication work for Scottish offshore wind farms, a key renewables growth area, continues to be sent overseas.
It may be easier for some worker to "move to Saudi Arabia and pay their taxes there" unless rhetoric around job creation becomes reality, Mr Gibson recognised.
North-east MSP Douglas Lumsden also pressed the Scottish Government on what modelling it had done into how the decline in oil and gas would affect the economy.
He questioned whether ministers are "just crossing their fingers" in the hope that green jobs will yield the same level of tax receipts.
Mr Arthur said: "The transition away from oil and gas will be a global phenomenon. It's an imperative. It's required. Without it, we're not going to meet our 2045 targets.
"And so the broader policy objective is that we have a just transition, which enables people who are operating in that sector, with the high skills and expertise that they bring, to deploy that within the emerging opportunities of a green economy.
"As I say, going to net zero is going to present significant economic opportunities.
"So from a tax perspective, the objective would be the people operating in that sector will have the opportunity to move into these high skilled, high paid, good green jobs – that would help provide steady tax base to generate revenues that we require."
Alex Doig, the Scottish Government's head of tax, added: "We do know that the oil and gas sector is a tax rich sector. That part of the income tax distribution is important and of particular interest to us when we try to understand the Scottish Fiscal Commission forecasts, and then try to understand the outturn data. All those things feed into our ongoing analysis and how we take tax policy decisions."
Recommended for you

Talent and timing: Can Aberdeen's oil and gas skills make the energy transition?