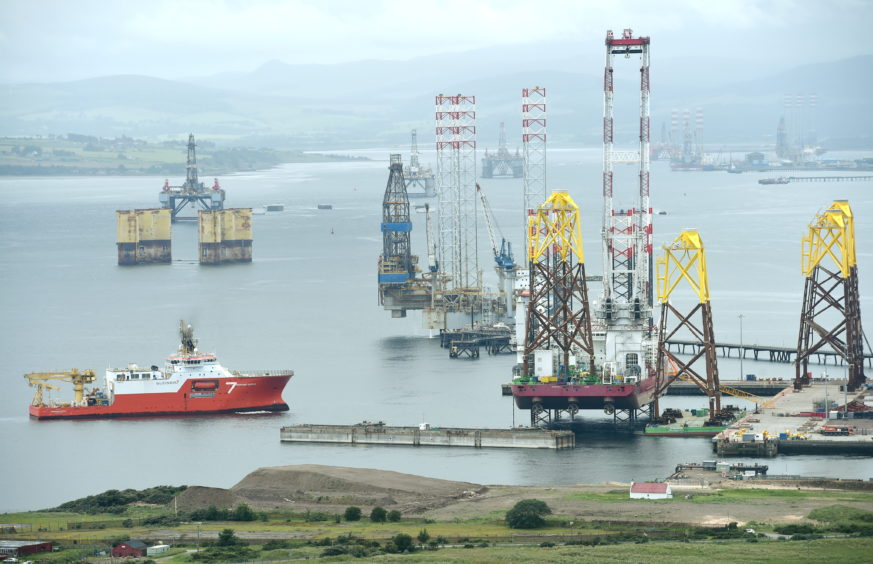 A steady stream of projects will be needed to support the skills and talent needed to deliver the energy transition, a panel of industry experts heard.
Speaking at Energy Voice's Net Zero Workforce event in Aberdeen on Tuesday, Parliamentary Under-Secretary of State for Scotland Lord Offord talked of an industry "on the verge of fundamental seismic change," the bulk of which will be driven by the expertise of today's oil and gas personnel.
"Just as the capital to finance the energy revolution comes in large part from investment by the fossil fuel companies, so the workforce needed to drive it forward will also come from the same source," he added.
He pointed to offshore renewables in particular, as a new wave of facilities will require design, installation, maintenance and decommissioning expertise – all of which are "bread and butter" for today's oil and gas engineers and technicians.
To make that happen, he also called for "a conveyor belt of projects" to ensure the transition runs smoothly and to offer opportunities for new and existing workers to prevent talent being lost.
"It's no use saying to the young oil and gas engineers of today that there's a good job in renewables coming, but it's only a decade away," he noted. "We need a steady drum beat of projects, not just being licensed and greenlit or beginning, but actually starting [with] financing in place."
Demand for this long-term certainty was something Lord Offord said he had heard "loud and clear" during recent visits to the north east.
Broad transition
While oil and gas will be key, the energy transition extends far beyond one sector. Lord Offord pointed to research which suggests that approximately 6.3 million UK jobs – around one in five – are likely to be affected by a transition to a greener economy.
This was a point echoed by Deloitte partner Sonia Storr, whose organisation is exploring the impact of the transition more broadly.
"It's not just about operations, it's also all about the supporting functions like finance, HR, legal," she said.
"We need to think broadly about who the net zero workforce are, because it's not just the people in the energy workforce today, it's also about thousands of people who don't currently work in the energy sector," she continued, pointing to disciplines such as cyber security, data analytics and other areas where energy businesses could look to harness increased value in future.
To do that, Ms Storr said the energy sector would need to develop a more "collective approach" to how it discusses skills, both to promote greater diversity and so that different organisations and individuals are more able to talk to each other about the competencies they have or require.
Doing that will also address the issue of skills mobility – enabling talent to move more freely between roles and disciplines.
Skills Development Scotland (SDS) sector development and skills planning manager, Jennifer MacDonald, helped bottom out some of the numbers of workers involved.
She said around 76,000 people were directly employed by the energy sector in Scotland, around half of whom were based in the north east. (Other figures may be higher, but may also include indirect and induced employment, for example in the energy supply chain).
She also said around 30% of the UK's offshore wind workforce are based in Scotland.
Over the next 10 years, SDS expects the sector will need more than 8,000 more people to replace those leaving due to retirement.
In addition to upskilling and reskilling the existing workforce, Ms MacDonald said other "meta skills" such as entrepreneurial thinking and innovation would need to be fostered. Those entering the workforce will also need "climate literacy skills" she added – so they understand the drivers behind the net zero journey, what is involved, and an ability to be "solutions-focused" in order to get there.
Finally, she pointed to the importance of diversity and inclusion within frameworks such as the North Sea Transition Deal and Offshore Wind Sector Deal, and the role of employers in ensuring those aims are driven forward.
"We need concentrated efforts to ensure that transition is just and inclusive, reducing existing inequalities rather than exacerbating them," Ms MacDonald added.
Recommended for you

Sturgeon: those calling energy strategy a 'betrayal' haven't read it properly