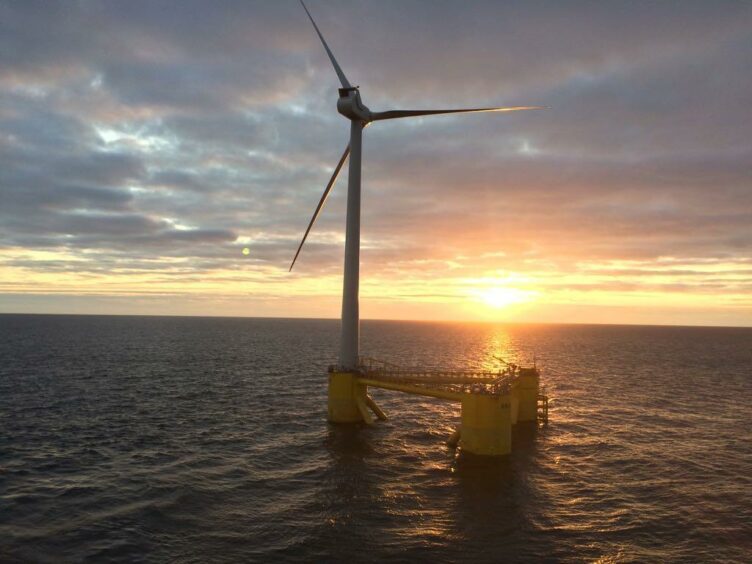 A North Sea oil firm has expressed concerns about the makeup of the Innovation and Targeted Oil and Gas (INTOG) offshore wind leasing process.
In a letter to Crown Estates Scotland, Orcadian Energy (LON: ORCA) says the current focus on bid prices will reduce the number of developers able to take part in the round.
And a lack of competition risks developers securing a "monopoly position" and being able to maximise the prices for their green energy, said Steve Brown, the company's chief executive.
Designed along the same lines as ScotWind, INTOG allows companies to secure acreage to build wind farms of varying sizes.
Some of those will then be used to electrify offshore oil and gas platforms, helping the industry to deliver on its decarbonisation commitments.
It is also hoped that INTOG projects, some of which will be floating wind, will help the oil and gas supply chain to transition into renewables.
Our letter to @CrownEstateScot pic.twitter.com/NUnPovV7kS

— Orcadian Energy (@Orcadian_Energy) March 25, 2022
Mr Brown said: "The currently proposed process seeks to link selected developers with specific sites and to maximise Crown Estate Scotland revenues by asking developers to bid an option fee price which makes up 70% of the weighting in the selection process.
"This process by its very nature will reduce the number of developers able to offer to supply renewable power to the oil and gas operators, and indeed the developers may be in a monopoly position and able to maximise the power price offered to operators.
"One of the unintended consequences of the option fee price in the selection process, could be that those offshore sites, close to facilities controlled by companies that are the most committed to the reduction of emissions, would attract bids with a higher Crown Estate Scotland revenue take, which in turn would make the electrification project less economic."
Orcadian is already a frontrunner in efforts to reduce the environmental impact of offshore operations.
The company was the "main winner" in the North Sea Transition Authority's (NSTA) offshore electrification competition, bagging almost half a million pounds to advance its off-grid concept for the central North Sea.
A concept design is also in place to power Orcadian's 80 million barrel Pilot project using a floating wind turbine, supplemented by gas.
Concerns about the unforeseen outcomes of INTOG have previously been raised by Gavin Watson, a partner at legal firm Pillsbury Winthrop Shaw Pittman.
He identified "several significant disconnects" between the process and the aims of the North Sea Transition Deal (NSTD), the oil and gas industry's decarbonisation charter.
To address these discrepancies Mr Brown has suggested rewarding companies who "maximise emission reduction in a timely manner".
He said: "We propose that the Targeted Oil and Gas awards proceed in a very similar way to that planned but with the award of Qualified Developer Status for particular sites, which may overlap with the award of that same status to another potential developer on the same site.
"This will maintain competition between potential power providers while Operators select their preferred suppliers."
He also suggested introducing a requirement for offshore wind developers to share data on overlapping areas.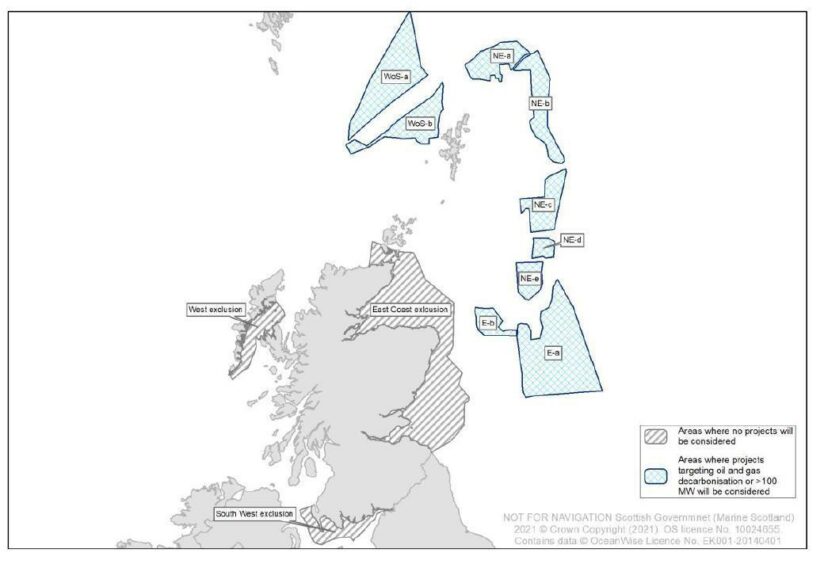 A host of seabed plots around Scotland are up for grabs in the Crown Estate Scotland process, stretching from off the north-east coast all the way up to Shetland.
The bidding window for INTOG is expected to open in June with initial awards planned for autumn.
Option Agreements can then be signed once a Marine Scotland Planning Process has concluded.
INTOG is expected to attract interest from the dozens of bidders who weren't successful in the hotly-fought ScotWind round, the results of which were published in January.
A Crown Estate Scotland spokesman said: "Crown Estate Scotland received a range of responses and will consider them carefully before finalising the INTOG Leasing process."
Recommended for you

Orcadian: Ping's Pilot play points to 'area plan potential'