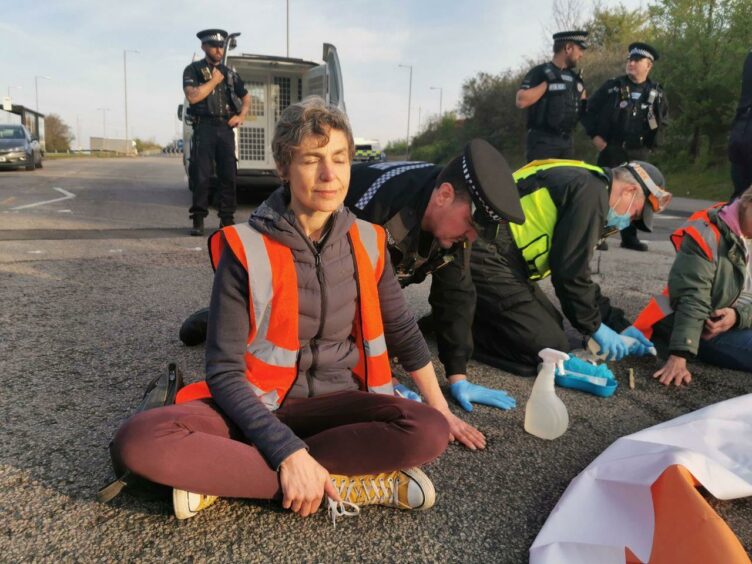 Several oil and gas firms have secured civil injunctions for their sites in a bid to curb a wave of protests aimed at terminals in England.
The Department for Business, Energy and Industrial Strategy (BEIS) confirmed late Friday that a number of operators in the oil sector including Navigator Thames, ExxonMobil and Valero have each secured civil injunctions.
It follows a series of protests by Just Stop Oil and Extinction Rebellion (XR) this week, including action this morning which saw Just Stop Oil activists protest three key oil terminals in England.
Protestors arrived at the the Inter and Navigator Terminals in Essex and the Kingsbury terminal in Warwickshire at around 4.40am. They demanded the UK Government bring an end to new oil and gas projects.
Roadblocks were also set up in Essex and protestors are 'tanker surfing'.
The group intends for actions to impact fuel availability at petrol pumps across England ahead of the Easter weekend.
BEIS said the new legal measures would help terminal operators work with local police forces to minimise disruption.
Energy Minister Greg Hands said: "While we value the right to peaceful protest, it is crucial that these do not cause disruption to people's everyday lives.
"That's why I'm pleased to see oil companies taking action to secure injunctions at their sites, working with local police forces to arrest those who break the law and ensure deliveries of fuel can continue as normal."
BEIS added that existing injunctions first granted in autumn 2021 will also remain in place on the M25, M25 feeder roads, and Kent and Dover roads, imposed after protests by the XR-linked group Insulate Britain.
The department said police forces nationwide would take "a robust stance" with protestors who "interfere with and attempt to disrupt key infrastructure," and noted that more than 600 arrests have been made since the protests began.
Campaigners said Tuesday that around 400 people had at that time been arrested a total of 900 times for taking action.
"Police and industry are working together to help ensure regular deliveries of fuel to forecourts can continue as normal, with motorists encouraged to continue to purchase fuel as they normally would," BEIS added.
Meanwhile, XR activists have reportedly shut down bridges across London including Waterloo, Blackfriars and Westminster, also demanding an end to fossil fuel extraction.
Recommended for you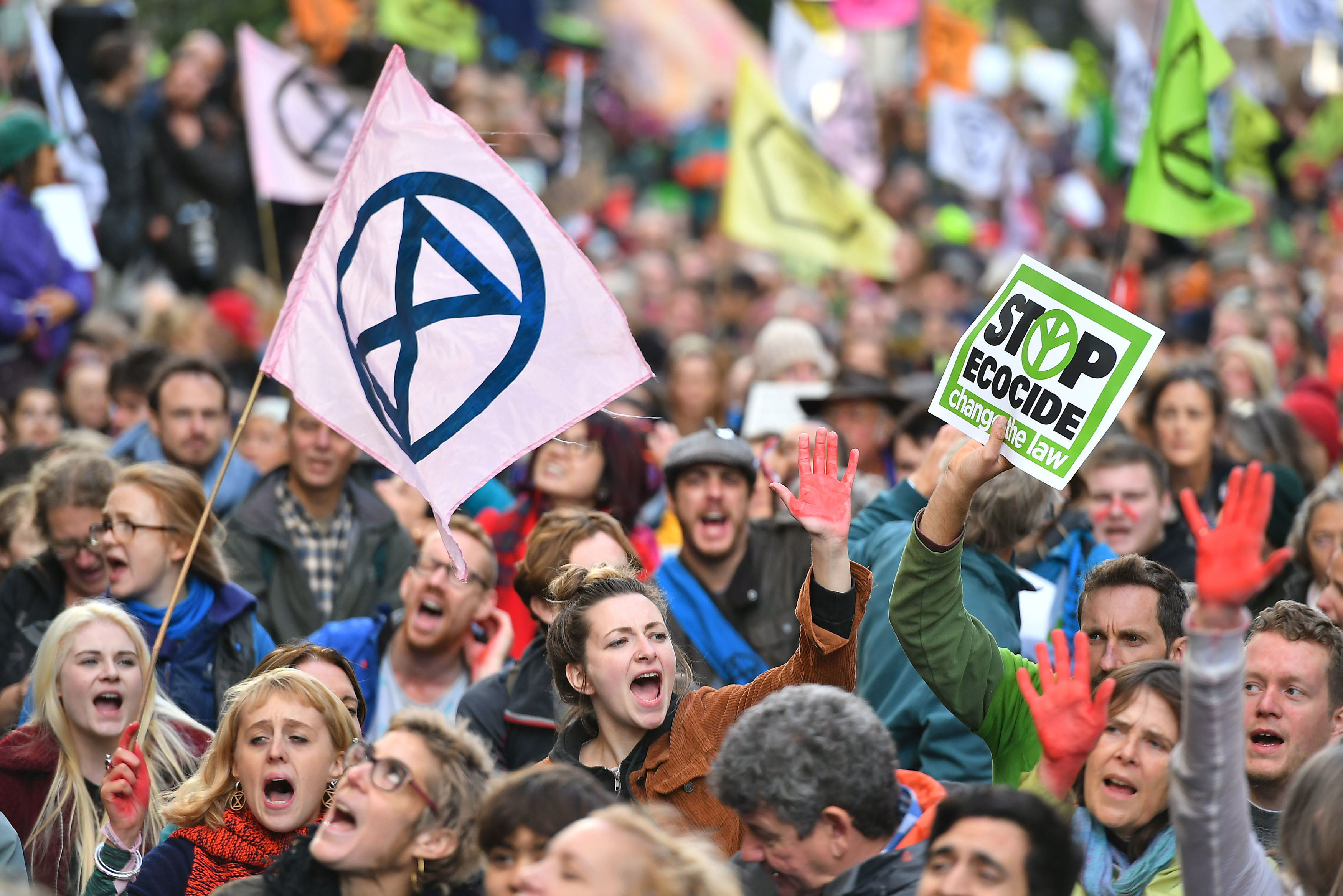 Extinction Rebellion announces 'temporary shift' away from disruptive protests