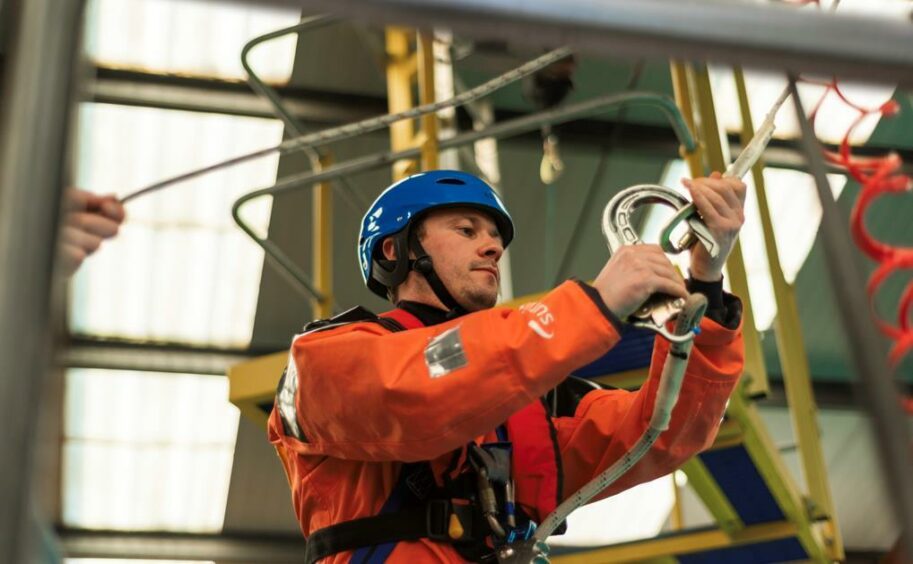 Maersk Training is set to increase headcount across its UK sites by around 20%, as new offshore and fire safety instructors are needed due to rising industry demand.
Maersk said it was ramping up positions to instruct on basic safety and survivor training across its centres in Newcastle, Humberside, East Anglia and Aberdeen.
The training firm, which employs 41 staff across the UK, intends to increase its pool of instructors in offshore, marine and industrial firefighting teams by around 20%. This would see 11 new roles added in the UK, as well as new office-based positions including a sales manager and training management service (TMS) coordinator.
UK operations manager Callum Dewar said the uptick in energy transition projects had prompted "a huge surge in demand" for training courses covering competence needs for new energies.
"In March we saw the first-year anniversary of the North Sea transition deal, which put people and skills at the core, making a promise to enable the reskilling of the oil and gas workforce. This transition, that we are helping to deliver, ensures workers can support the diverse energy sector," he added.
Maersk Training's recruitment drive comes just one month after it completed the final phase of a £800,000 refurbishment of its Aberdeen and Newcastle training centres.
This included the installation of a larger pool, a bespoke work at height and confined space training unit, a first aid simulator, and a dedicated basic technical training simulator at its Kingswells site – the only one of its kind in Aberdeen.
In addition, a new advanced firefighting facility has been added at its Portlethen base to provide accredited emergency response training for offshore, marine and industrial firefighting teams, as well as a new helicopter simulator and helideck for emergency response team member training.
Mr Dewar added: "The recent investment into centre facilities reinforces our ambition to fully support the wider energy market for all safety training needs. We're determined to offer the very best in instructors, who alongside our training courses and programmes can offer a high quality and impressive offshore emergency response learning experience."
Maersk Training said it prides itself in using instructors who have real-life experience, including former fire fighters, armed forces and offshore workers.
More recruitment opportunities are available via the company's website.
Recommended for you

Pict partners with Maersk Training to take Get Up Safe stateside