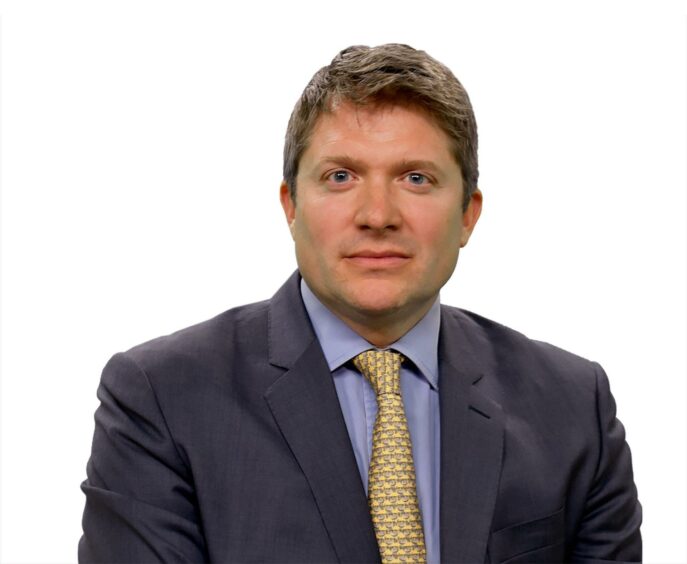 Talks are ongoing with "multiple, serious counterparties" as Jersey Oil and Gas tries to find a partner for its Greater Buchan Area (GBA).
In its full year results for 2021, the North Sea firm confirmed farm-out activities for the GBA, which contains its flagship Buchan field, have "intensified".
And Andrew Benitz, Jersey's chief executive, says "this is the year" to complete the process.
He said: "We're looking to bring a collaborative partner in to join us in unlocking the considerable value that we see within the GBA."
With the farm-out process nearing close, Jersey expects to complete the field development plan and take a final investment decision on its plans to redevelop the area in 2023.
An FID had previously been expected in 2022, but Jersey (LON: JOG) reset the timeline in order to allow time for electrifications studies.
The GBA comprises the Buchan oilfield, as well as the J2 and Verbier oil discoveries, and boasts estimated gross 2C economic resources of 162 million barrels of oil equivalent (mmboe).
Buchan produced for 36 years but was relinquished by Repsol Sinopec after the Buchan Alpha platform had to be removed in 2017 and scrapped due to structural concerns.
Mr Benitz says there is a "very exciting opportunity" to go back into the Outer Moray Firth field and draw out the remaining oil.
He added: "It is an exciting portfolio. If we look at the Wood Mackenzie chart that was put up recently on pre-FID developments in the UK North Sea, it ranks as the third largest. It is one of three pre-FID projects that's over 100 million barrels in size."
In its quest to redevelop the GBA, Jersey is looking at "multiple different options" that are under "ongoing evaluation", with several interested groups.
Engineering studies are currently being carried out in order to validate and de-risk the various solutions on the table.
A tie-back to an existing platform is one of the avenues the London-listed company is exploring, alongside re-using an available FPSO and a standalone platform concept.
Mr Benitz said: "We're working all those up in collaboration with other parties and we're going to make that decision on which is the best way forward.
"Ultimately the farm-out will have an impact on which direction we go."
In its financial results, Jersey reported pre-tax losses for 2021 of £4.2 million, a drop on 2020 when its losses were just £2.7m.
Revenue for the year stood at zero, and the company had net cash in December of £13m, with no debt.
"We are going through the development phase, we are not a producing oil company at this stage, and we don't have positive cash flow," Mr Benitz said.
"With this project on its own, we're targeting first oil in, give or take, 2026 – that will be the cash flow moment for Jersey. I'll caveat that with our aspiration, which is to build beyond Buchan, post farm-out, and go on an acquisition spree to add production to our portfolio."
Recommended for you

'Pivotal' work on Western Isles FPSO is happy landing for Apollo