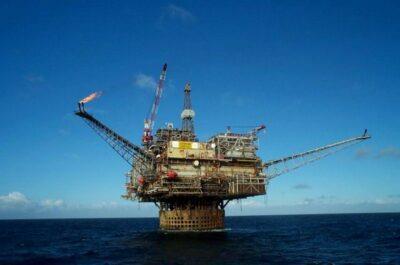 Operator CNR International has been slammed by the safety watchdog after it was found to have delayed 36,000 hours of North Sea maintenance.
In a damning improvement notice, the Healthy and Safety Executive (HSE) flagged a number of issues contributing to a "potential increase in operating risk" on three of the company's offshore platforms.
It follows an inspection of CNR's onshore headquarters carried out by an HSE official in February.
They were assessing the "installation integrity management arrangements" CNR uses to oversee the Ninian South, Ninian Central and Tiffany installations.
Several "process safety management integrity trends" cropped up, leading HSE to think that there has been a possible rise in operational dangers.
It was found that during February, of the 247,000 offshore execution hours requested to remediate materials and corrosion defect reports (MCDRs) across all three platforms, only 211,000 hours had been authorised.
Moreover from January to February high-risk MDCRs increased from 131 to 162 – the number of moderate-high to high risk items has held firm at around 700 to 800 over the last 18 months.
Upon further inspection of CNR's "integrity management arrangement", the HSE identified a "number of deficiencies" relating to its maintenance management "strategy, processes, planning & execution".
They include the company's plans for handling "external corrosion on the firewater pipe work systems" on the Ninian South and Central.
It had become one of "wholesale replacement" instead of "localised repair" due to the level of "degradation", the HSE said.
There was also found to be an "increased reliance" by CNR on defined life repairs (DLRs) over the last five years on all three platforms.
That is on top of "poor management processes" in place for ensuring that "suitable inspections of DLRs" were carried out at the required intervals.
Worryingly the HSE also found the "dead leg register" on the Ninian South contained a "significant number of lines" that had not been inspected.
A dead leg is part of a pipeline that normally has no or minimal flow passing through it.
Some of those the watchdog spotted were inspected over five years ago and "appeared overdue whilst approaching minimum wall thickness for safe operation".
Concluding, the HSE said: "As a result of the above, you have failed to make and give effect to such arrangements as are appropriate for the effective organisation, control, monitoring and review of the preventive and protective measures for managing your installation integrity risks on your aforementioned installations."
CNR has until September 30 to comply with the improvement notice.
A spokeswoman for the company said: "CNR International (UK) Limited confirms that on 24th March 2022 an Improvement Notice was served by the Health and Safety Executive in relation to integrity management arrangements across our North Sea assets.
"Safety is a core value at CNR International. The company will comply with the notice in the prescribed timeframe."
On two separate occasions in the space of less than a year workers had to be removed from the Ninian South due to weather, first in April 2021 and again in January.
It has sparked concerns about the safety of the installation, 240 miles off Aberdeen, and one union boss called into question the long-term future of the platform.
Recommended for you

HSE slams Apache as 26,000 hours of safety-critical work left unchecked