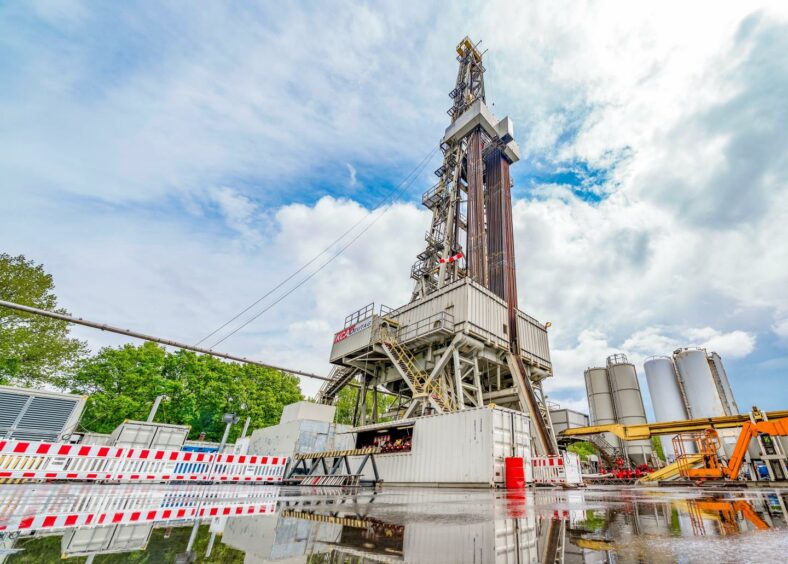 Neptune Energy has secured new renewable electricity supplies for its operated assets in Germany, as it works towards its goal of going "beyond Net Zero" by 2030.
The gas-focused independent said the new supply agreement would reduce emissions by more than 11,000 tonnes of CO2 per year – equivalent to a 40% reduction in its scope two emissions in the country.
Neptune did not disclose the supplier of the power, but said it would be sourced from a mixture of wind and solar. It has also been issued with a Certificate of Origin, guaranteeing electricity is provided from renewable energy sources.
It is the latest step in a strategy that will see the company store more carbon than it emits from its operations and the products it sells by 2030.
Neptune operates assets across the North German basin, the Altmark and the Rhine Valley, including developments at the Römerberg oil field and the Adorf gas field.
Producing around 18,800 barrels of oil equivalent per day (boepd) supplies 9% of Germany's gas and 16% of its produced oil.
In addition to using electricity from renewable energy to power its onshore assets in Germany, Neptune uses electricity from shore at its operated Gjøa field in Norway and at its Q13a-A platform in the Netherlands.
All told, using electrical power from shore at these sites led to a reduction of an estimated 226,000 tonnes of CO2 emissions in 2021.
Neptune's director of global operations and electrification, Mungo McLeish, said: "Electrification plays a critical role in our decarbonisation strategy. By the end of 2022, more than 35,000 boepd of Neptune's net annual production will be electrified.
"With further electrification projects planned in Norway, we aim to have around 50,000 boepd electrified by 2027, and will continue to investigate opportunities to electrify assets within our portfolio."
In March Neptune said plans for its two carbon capture and storage sites (CCS) – DelpHYnus in the UK and L10 in the Netherlands – could see it store nine million tonnes of CO2 annually by the end of the decade, which would exceed its direct emissions (Scope 1) and emissions from its products (Scope 3).
Combined, Neptune's Scope 1 and Scope 2 emissions are projected to total 8.7 tonnes in 2030.
In the meantime, it pledged to work with partners to tackle scope 2 emissions – as evidenced by the latest supply deal.
Neptune says its portfolio already has carbon intensity of 6kg CO2/ boe, making it among the lowest in the sector, ahead of the industry average of 15 kg/ CO2.
Recommended for you

'Pivotal' work on Western Isles FPSO is happy landing for Apollo