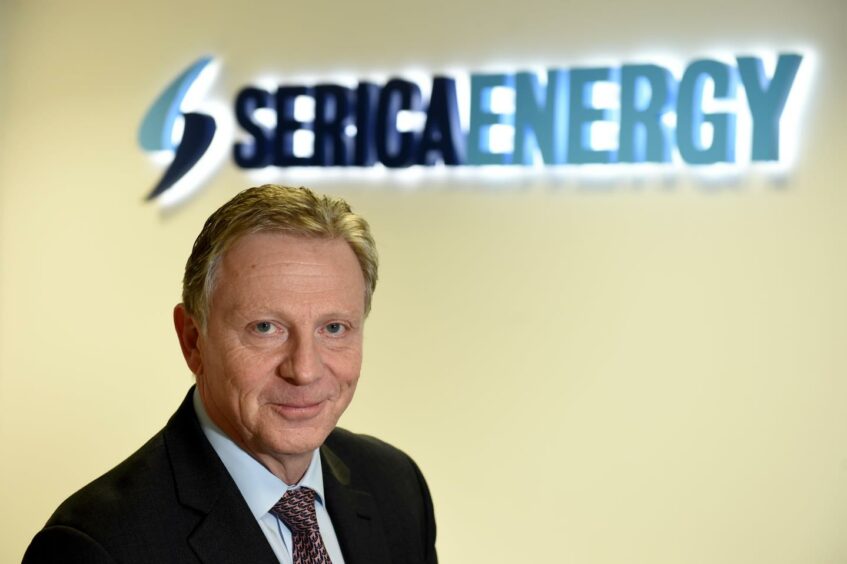 The head of Serica Energy has downplayed the chances of success at its North Eigg exploration well due to be spudded later this summer, but maintains the prospect is a good one.
Questioned on the company's estimations of the geological chance of success at the prospect during an investor call in late April, chief executive Mitch Flegg said it was "not necessarily meaningful" to use the metric for a single exploration well.
North and South Eigg lie in blocks Blocks 3/24c and 3/29c in the Northern North Sea, next to the Serica-operated Rhum Field in Block 3/29a. Both prospects are high pressure and temperature (HPHT) and are thought to share many geological similarities with Rhum.
Serica may invest around £100 million in the development of North Eigg, estimated to contain 60 million barrels of oil equivalent (boe) (P50) and potentially over 236 million boe (P10) of recoverable resources (unrisked).
Responding to questions on the 28 April call, Mr Flegg said: "I don't like ducking any questions, but we've never published a geological chance of success for that well, and I think it's not necessarily meaningful to talk about the chance of success for a single well.
"I've seen a number of analysts suggest that Eigg has a 50% chance of success – I can tell you it's not that big, I don't believe it can be that high."
Mr Flegg said he believed the well to have "a bigger chance of failure than success," adding that the probability of any "good" exploration well would typically range from 20-33%.
"This is a good exploration well, but it's not a 50% chance of success," he noted.
Serica has contracted the Transocean Paul B. Loyd Jr rig to drill North Eigg in Q3 of this year. If it is indeed successful, potential development concepts are likely to centre on a subsea tieback to the nearby Bruce facilities.
Responding to questions on development costs and timeline in the event of success at Eigg, Mr Flegg said it would depend on the size of the discovery.
"If it comes in at that range of expectation of 60 million barrels it will probably be a one or two well development – we have got a lot of experience through Rhum."
He described such a development as "relatively inexpensive," requiring investment of about £100m.
"It would be a relatively short pipeline tieback I would expect to our existing Bruce facilities which wouldn't need huge upgrades. We would probably take the opportunity to upgrade some of the facilities, particularly around emissions reduction programmes," he added.
Speaking to Energy Voice earlier this year, he said the ability to tie back to existing infrastructure was a "powerful ESG" story for the company, by adding more molecules to the Bruce asset at the same emissions level.
He said any concept would need regulatory approval, but that Serica did not anticipate building a new platform, or any "significant" new equipment.
As a result, Mr Flegg said he expected "the timeline to be relatively short and the cost to be relatively low."
In the case of a single well tieback, he said the company would be targeting first production some time in 2025.
Recommended for you

Petrofac wins contract extension for Serica's BKR fields