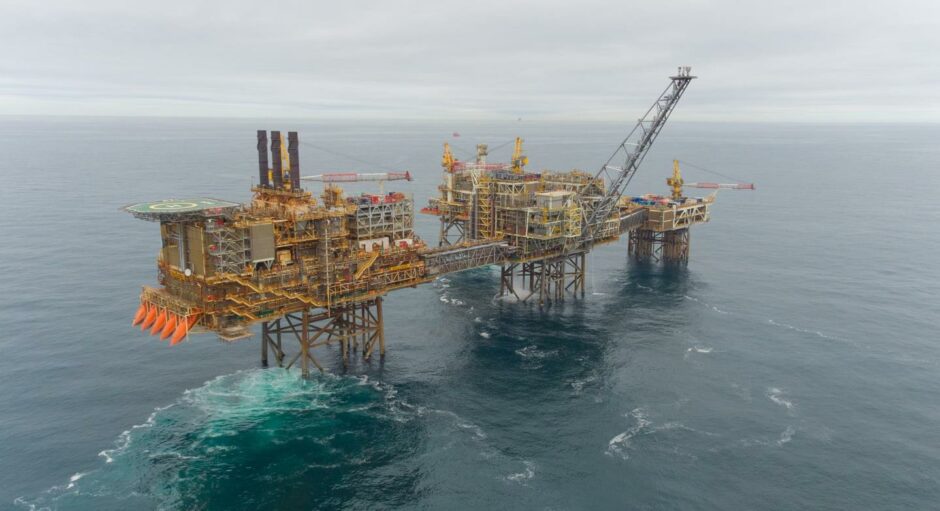 A leading analyst says the North Sea "could do with another Buzzard" to offset production decline and plug the import gap.
Westwood Global Energy Group's Yvonne Telford underlined the need for more spend in brownfield, greenfield, and exploration and appraisal (E&A) during the Devex conference in Aberdeen on Tuesday.
Natural production decline in the North Sea, coupled with a need for the UK to bolster its energy security after Russia's attack on Ukraine, necessitates further investment, she said.
The North Sea Transition Authority (NSTA) has confirmed a new exploration round will take place this year as Westminster tries to address the ongoing energy crisis.
And Ms Telford says a discovery akin to the scale of the giant Buzzard field would go a long way to maintaining domestic oil supplies.
Located around 62 miles north-east of Aberdeen, Cnooc's Buzzard is among the UK's highest producing fields.
A second phase of the project came on stream last year and is expected to take the area's total production to 80,000 barrels of oil equivalent per day (boepd).
Buzzard yielded first oil in 2007, has, to date, produced more than 800m boe, and is expected to continue pumping out oil beyond 2040.
Ms Telford said: "There is a prize to be won; we can offset that production decline and we can fill the import gap, but it is challenging.
"The UK Government is pushing for more production and it's great to hear that, finally. They are also pushing for more exploration and they want to progress a licensing round this year.
"We could do with finding another Buzzard. I had wanted to say a Johan Sverdrup but that's a bit too optimistic, so let's go for a Buzzard."
Even though there is a present need for energy security, it will take years for any new fields that crop up in the forthcoming licensing round to start producing.
Projects have to jump through numerous regulatory hoops in order to be approved, and Ms Telford queried whether this is the most efficient approach.
She said: "Overall, field sizes are decreasing and it's now quite common to have a high number of one or two well subsea tie backs. To me personally, it feels like the regulation process is now very slow – I hope that's not too controversial.
"It feels like it's getting slower, perhaps because the one size fits all regime that we have isn't fit anymore. We still need the scrutiny, we still need to tick the boxes and we still need to deliver improvements on emissions. But is it right that a one to two well subsea tieback to host infrastructure has to jump through the same hoops as a Rosebank or a Cambo?"
Recommended for you

UK government says lack of supply flexibility could leave gas system "exposed"