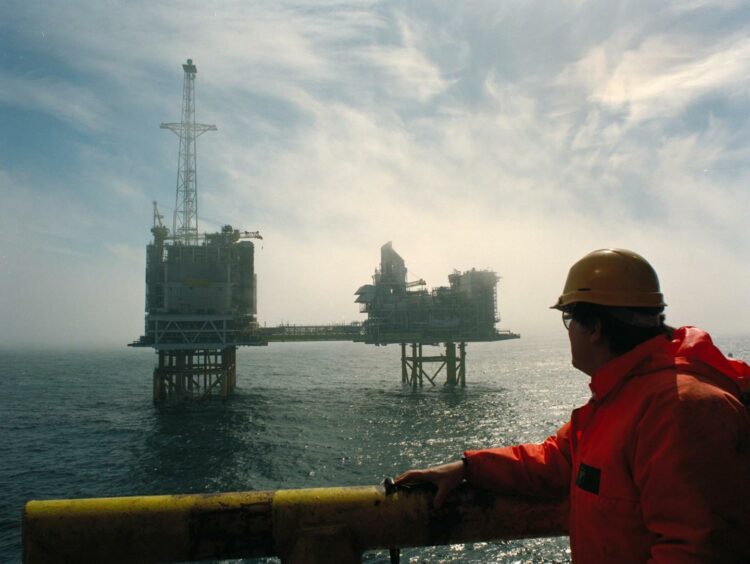 North Sea workers who have been unofficially downing tools this week are at "real risk" of disciplinary action, according to a leading employment expert.
Partner at law firm Burness Paull, Tricia Walker says there is a possibility those that taking part in wildcat walkouts could be dismissed by their employers.
If that does happen, they will likely have "no right" to complain of unfair dismissal as the action was not signed off by trade unions.
Bilfinger UK and Wood workers on a number of North Sea platforms stood down earlier this week, causing major disruption.
They are demanding a £7 per hour increase in pay in response to the cost-of-living crisis.
Among the installation affected were BP's ETAP and Clair, TotalEnergies' Elgin, and Harbour Energy's Judy.
Workers taking a major risk
There has been some political support for the strikers, but trade body Offshore Energies UK said it is "no-ones interest" at a critical juncture for the industry.
Ms Walker said: "Wildcat strike action is not backed or organised via the trade unions and, as such, workers take real risk of being subjected to disciplinary action, or even dismissal, if they engage in wildcat strikes.
"Legal protection for employees engaged in strike action, and trade unions who authorise or endorse strike action, will only arise where strike/industrial action is properly balloted and organised via the trade unions.
"Because of that, the trade unions have been quick to say that the recent wildcat strike action was not authorised or endorsed by them, and affected employers will be calling upon the trade unions to formally repudiate the strike action taken.
"If striking employees are dismissed, it is likely that they will have no right to complain of unfair dismissal."
There could be repercussions for employers that do opt to dismiss or discipline staff though.
They risk a "further deterioration" in industrial relations and could lose out on valuable skills, Ms Walker warned.
Wages vs profits
When asked for comment, Bilfinger and Wood both said they were looking to resolve the grievances through the proper channels.
And late last night it was announced the former had signed up to the Energy Services Agreement (ESA), leading to calls for the industrial action to end – Wood was already a member.
Sparked on Tuesday night, the strikes come after numerous oil and gas companies have posted bountiful profits in recent weeks, driven by high commodity prices.
At the same time the UK finds itself in the midst of cost-of-living crisis, with energy bills mounting and inflation running amuck.
In order to counter the rises, workers involved in the walkout are calling for a increase in pay, with some describing the action as a "wage revolution".
"After years of relatively stagnant pay for offshore workers, pay increases are now clearly back on the agenda," said Ms Walker.
That could impact offshore operators who will "come under pressure to underwrite the cost" of rises for contracting staff.
And dialogue about pay is "only likely to continue or increase" if the oil price remains high or until a deal is struck.
Negotiations likely
Trade unions Unite and the GMB both expressed a lack of surprise at the action given the gap between wages and profits in the industry.
Ms Walker said: "Pay negotiations across the board are likely to follow and, where trade unions are recognised, the trade unions will be involved in those pay discussions/negotiations.
"Even if employers are lenient, and don't take action against employees who participate in wildcat action this time, it doesn't necessarily follow that employers would be equally lenient if further wildcat strike action is repeated in future.
"Where an employer recognises a trade union, the employer will no doubt be calling upon the trade union to make it clear to their members that further wildcat strike action is not supported or endorsed by the trade unions."
Recommended for you

New wave of North Sea strikes begin