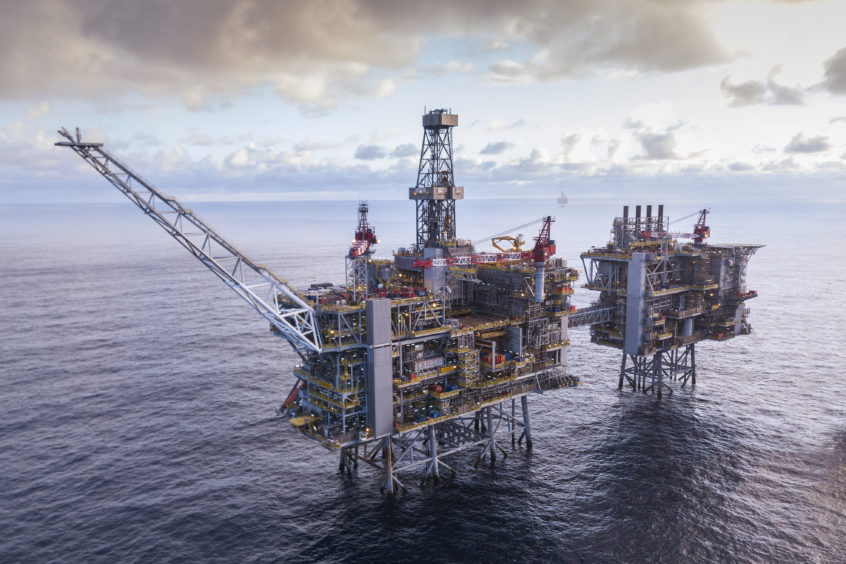 The North Sea and West of Shetland has 48 known discoveries with 2.3 billion barrels of oil equivalent, and new research has shed light on the challenges in getting them developed.
Westwood Global Energy Group set out the figures, coming as oil remains well-beyond $100 a barrel and as the UK Government's recently-published energy security strategy called for further development of domestic oil and gas resources.
The data classes some 635 million barrels as "near-term developments" – those which are well-progressed but not yet sanctioned – and 1.6 billion in "commercial discoveries".
Of the near-term developments, 85% of that pool is made up of Rosebank and Cambo in the West of Shetland and Jackdaw in the central North Sea.
More than a third of resource of the commercial discoveries section comes via BP's Clair South in the West of Shetland and EnQuest's Bressay in the Northern North Sea.
Speaking at a Westwood seminar in Aberdeen on Thursday, senior analyst Yvonne Telford said: "Just showing potential of the UK, these could be commercialised but they're challenging.
"Clair South is hinging on electrification in the West of Shetland and that brings large costs and makes it more economically challenging.
"Bressay is an ultra-heavy oilfield and extremely viscous and, again, that has hindered its progression through to development to date.
"And then we have other opportunities that are out there. But these haven't just been found, these discoveries have been around for years.
"So why have they not moved forward?"
According to Westwood's data, access to finance, competition with other prospects, at home and internationally, and a growing contest for priority with renewables investment are playing a hand.
Of the total 2.3 billion barrels of resource, 55% are "technically challenged", Ms Telford said.
There are technical solutions to these, but getting them over the economic hurdle is key.
For the remaining 45%, ownership is part of the issue.
Ms Telford explained that 24% of the resources in this commercial pool are held by small companies "and many – not all, but many – have struggled to get access to finance, either from the banking finance community or wider farm-in partners to help fund the development".
Meanwhile, larger firms, like the majors, have to weigh up investment against other projects they hold in the UK and internationally, as well as backing for renewables developments.
However, Ms Telford also highlighted a "race against time" to drive investment, lest production hubs start to close and thereby cut off economic tie-back potential for smaller schemes.
She said: "Based on a $65 oil price and our current models with existing plans for infill drilling, etc., we currently estimate that over 50% of the hubs could close by 2030 without further investment.
"What that means is there's a continued race against time, just like there was four years ago when MER (maximising economic recovery) was a big topic, that we need to progress some of these because they're going to extend the hub life.
"The positive news is that we are in a high oil price environment and the small companies are reporting that the banks are phoning them and that they're in discussions with farm-in partners."