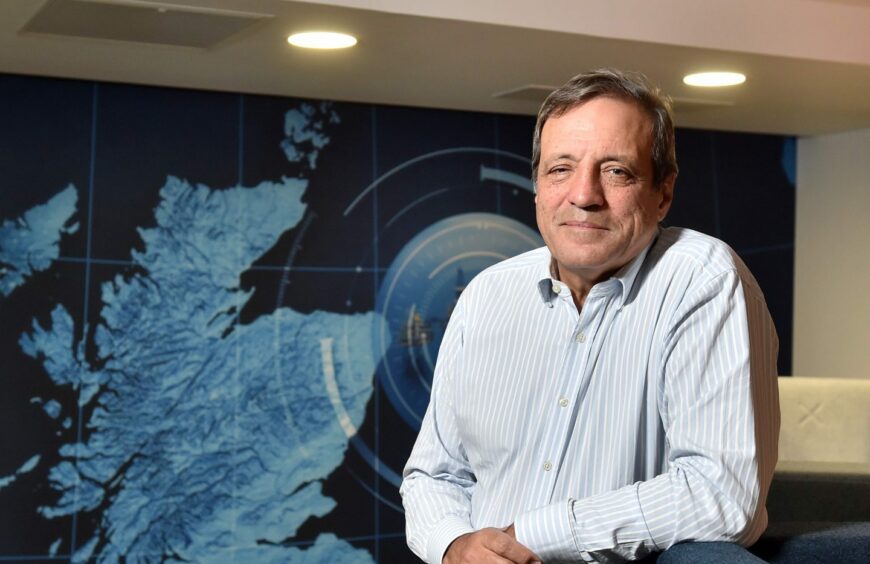 The industry regulator won't be swayed by "hysterical assertions" from people who "simply don't understand" the intricacy of the UK's energy mix.
"The North Sea is open for business", Tim Eggar, chairman of the North Sea Transition Authority (NSTA), told attendees at the Southern North Sea conference in Norwich on Wednesday.
He added that new oil and gas field would be approved to bolster the UK's energy security, though there are concerns within the sector that a planned windfall tax could hamper operator's ability to invest in new production.
NSTA Chair Tim Eggar spoke about the need for a more streamlined regulatory landscape to help companies get their energy integration projects off the ground in his speech at the #SNS2022 conference today. @eeegr Read the full speech: https://t.co/jBJc7JfkkX pic.twitter.com/i5nsChZOCu

— North Sea Transition Authority (@NSTAuthority) May 25, 2022
But the regulator will hold industry's feet to the flames over its commitment to reduce the environmental impact of producing hydrocarbons.
Numerous protests have been held this year by a raft of groups demanding an end to oil and gas production to abate climate change.
Just yesterday Shell's annual general meeting had to be put on hold after Extinction Rebellion members disrupted the event.
"We of course will continue to base our licensing and consents decision on solid evidence. We will not be influenced, and I say this very deliberately, by ill-founded and sometimes hysterical assertions by people who simply don't understand the importance and the complexity of the North Sea," said Mr Eggar, who was UK energy minister between 1992 and 1996.
"According to the Climate Change Committee, and the government's net zero strategy, the country's carbon budget can still be met if new oil and gas fields are developed, provided of course that additional actions are taken to reduce emissions, both in new and existing developments.
"For those who call for a rapid wind down or closure of our industry, with little care for the impact on jobs, I have a very simple message. The North Sea is open for business, and the NSTA will approve new oil and gas projects in the interests of UK energy security and a just transition."
Mr Eggar's comments come as the sector agonises about the growing likelihood of a windfall tax on the profits of oil and gas companies, something that wasn't addressed during the event's plenary session.
There are fears such a measure, intended to ease the cost-of-living crisis, could reduce North Sea company's ability to invest in energy security, as well as the transition.
A list compiled by the NSTA has 33 projects, targeting 1.3 billion barrels of oil and gas that are currently progressing through planning.
Of those, almost 900 million barrels could be sanctioned as early as next year, demonstrating the "scale of the potential" that is out there.
But Mr Eggar stressed that the national drive for energy security doesn't let operators off the hook on reducing North Sea emissions.
He said: "Some operators might think, and some indeed do think, that the sharpened focus on energy resilience excuses them from their duty to reduce emissions. They are not excused, they will not be excused."
Recommended for you

North Sea firms hand back swathes of licences to NSTA regulator