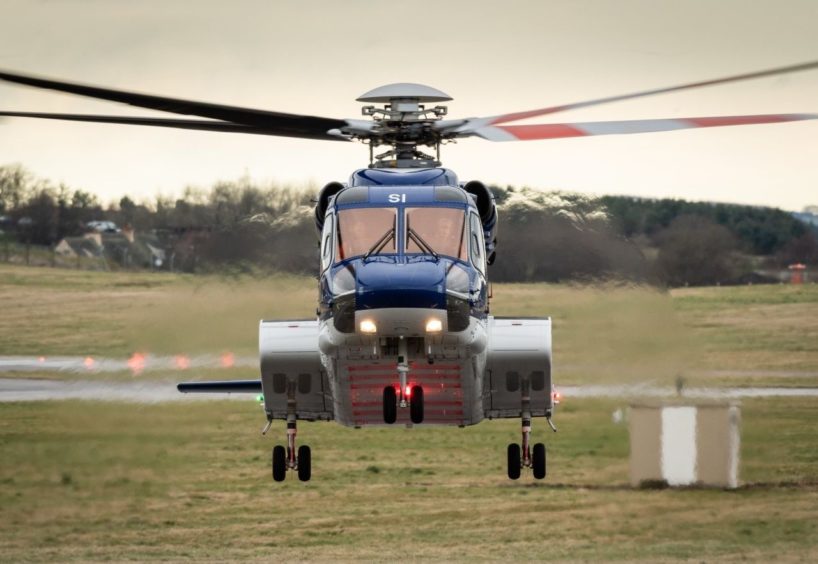 Trustees of the CHC Helicopter pension scheme have warned of 'severe consequences' for its members if the company is forced to sell off portions of Babcock to complete its merger deal.
Managers of CHC Scotia pension scheme said they are "extremely concerned" over the potential impact of amendments to the proposed merger deal put forward by the Competition and Markets Authority (CMA).
CHC struck a £10m deal in September for Babcock's helicopter business, including operations in Australia and Denmark. However, in March the watchdog said it believed the takeover would lead to a "significant loss" of competition in the North Sea market.
In an April 7 letter signed by trustee chairman Ian Gordon and published last week by the CMA, trustees said their "principal concern" is the CMA's recommendation that CHC sell Babcock's UK operations – referred to as part of the Fisher group of businesses in the merger documents – to overcome competition concerns.
"The Trustees believe that such a sale would be seriously detrimental to the interests of the scheme and its members, who are current and former employees of the employer, and their dependants," it said.
The letter notes that CHC's acquisition of Bond Helicopters in 1999 was also investigated by the then-Competition Commission. The deal closely followed CHC's takeover of loss-making operator Brintel, and left only two remaining helicopter operators in the North Sea at the time.
Despite this, the Commission did allow the purchase to go ahead.
Some additional details within the letter have been redacted, but the trustees said in a "depressed market" the takeover bid had "provided some optimism for the trustees," as it was understood to provide an opportunity for CHC to continue with growth plans.
It also alleges that these units were "heavily loss making over a number of years" prior to the acquisition by CHC and that the bid was not "an opportunity to make excessive profits."
A forced sale of the Fisher businesses would have "very material and adverse implications" for the pension scheme and its beneficiaries, they added, and is "likely to be of concern to the Pensions Regulator."
They said a forced disposal could have "severe consequences to the scheme and its members," and asked that the CMA takes this potential outcome fully into account before reaching a final decision.
CHC has already issued a 23-page treatise in response to the CMA's findings, in which it described the watchdog as having made its conclusions on a "manifest series of errors" and a "complete failure to understand market realities and the competitive dynamics" of the industry.
Babcock employs around 500 people in its helicopter business, with its primary base in Aberdeen, while CHC's Aberdeen business covers around 300 people.
A final decision by the CMA is expected before the end of this month, which could see the deal blocked if a remedy isn't found.