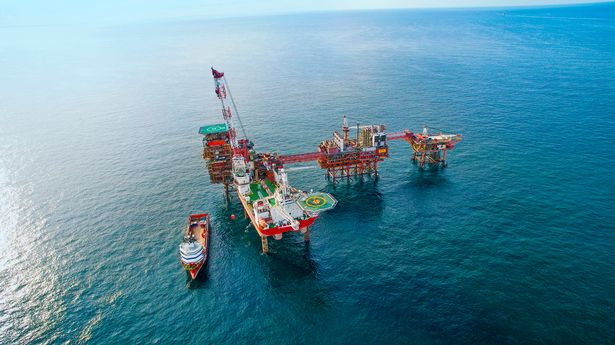 Rough, the UK's largest gas storage site which controversially closed in 2017, is to "reopen within months" according to a report.
Business Secretary Kwasi Kwarteng is in talks with owner Centrica on the plans, according to The Telegraph, which would cost roughly £2 billion.
It's comes as some six million households across the country reportedly face blackouts this winter, with the government drawing up plans for rationed electricity.
Restarting Rough off the east coast of England would allow Britain to store 10 days of supply ahead of what is expected to be a difficult winter.
Russia has been switching off supply to countries like Poland and Bulgaria, and with the winter ahead it is feared it may cut off other parts of Europe, further increasing demand and prices.
Industry has been arguing the case to reopen Rough; Professor John Underhill of Aberdeen University said in March that the issue of storage "really needs to be centre stage".
A key sticking point is how the scheme will be paid for, with the Telegraph reporting Centrica's concerns that it will only be viable with state support.
Centrica shut down Rough in 2017 because it had become too expensive without that support – the site previously accounted for 70% of Britain's natural gas storage capacity.
The UK Government has officially been saying that a gas shortage is unlikely, but experts have said reopening Rough could strengthen domestic supply.
Professor Underhill has been joined by others in the academic community calling for the reopening of the facility.
Mike Bradshaw, professor at Warwick University, told a House of Commons committee in March that storage should be given another look.
He said: "One of the problems we have is that we don't have any strategic storage. We have a small amount of storage used for market balancing, really.
"I think there's other places that we could look, and that's the three LNG terminals that we have. They're not storage but they could be used in that way in the short term to incentivise them to maintain a certain level of stock in the winter."
Recommended for you

UK government says lack of supply flexibility could leave gas system "exposed"