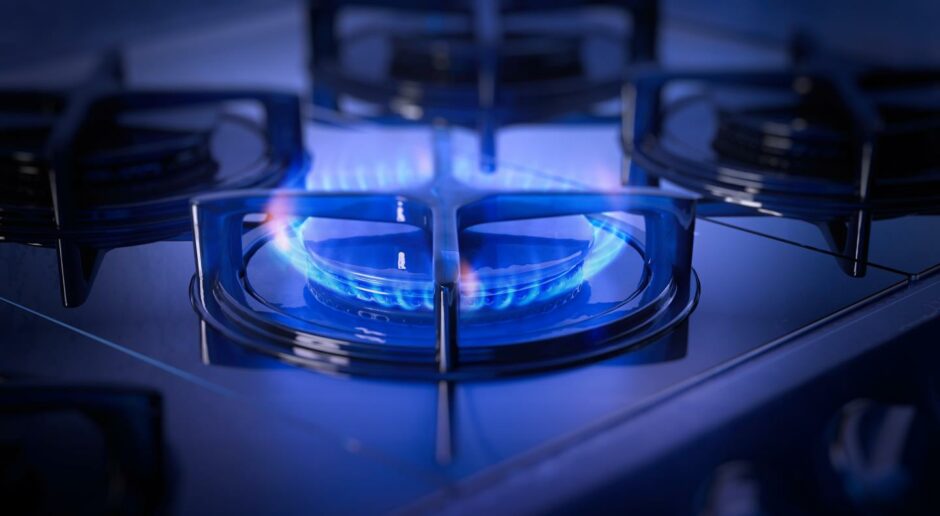 A former Aberdeen oil and gas worker and his carer wife are among those "crushed" by the cost-of-living crisis, a report has highlighted.
Christians Against Poverty (Cap) is today reporting a growing impact on households trapped in debt.
It highlights former oil worker Edward and his wife, Jenny, not their real names, who both lost their jobs and then found themselves spiralling into debt – racking up £9,000 in unpaid rent, council tax and child tax credit arrears.
Since then, the couple, who live in Kincorth, Aberdeen, have struggled to handle their finances.
They rely on food banks and discounted meals from their local shop to be able to eat.
Volunteers pack food parcels in Aberdeen for some of the large and growing army of people struggling with debt.
The rising cost of energy, among other household bills, has left the couple "struggling".
Former care assistant Jenny, 51, said: "The gas and electric prices are just killing us.
"We have put in over £150 to our electric in the space of a month. Gas and electric prices are just killing us."
"We are worried we are going to lose half of our money coming in just on paying gas and electric.
"Because it's been warm weather we haven't been putting on the heating – we only use it when we need hot water.
"But in the winter it's going to be horrendous and it's only going to get worse.
"We are struggling and at times can't afford messages. We have to rely on food banks.
"My husband goes round to our local shop at 8pm every night trying to get our meals when they reduce prices to only 10p.
"That's just the way we have to do it and it's ridiculous."
The couple, who have three grandchildren, both receive disability allowance and around £790 a month in benefits, with their rent and council tax paid for.
They contacted Cap's Aberdeen debt centre, based in Catalyst Vineyard Church in Gilcomston Park, after they realised they needed help and support.
'Strain is relentless'
Cap's To The Edge report reveals that clients have a peak debt of more than £17,360 and without help it will take 50 years for a Scottish household to repay their debts.
Aberdeen debt centre manager Benjamin Clift said: "Everyone's feeling the impact of the cost-of-living crisis right now, but if you're already on a low income the strain is relentless – plus there's the added anxiety over future rises in living costs.
"This report shows the reality of the situation for many people.
"The cost-of-living crisis is leaving many families on unsustainable budgets, with little or nothing leftover after covering their basic living costs.
"People are aware they could suddenly be plunged into large amounts of debt, and they're scared."
Mr Clift added: "People fall into debt for a variety of reasons.
"They may have been made redundant, left a job to care for a family member, suffered from a long-term illness themselves, or experienced a relationship breakdown – which cuts many households' income in half."
Edward, 65, and Jenny, spoke to Mr Clift and after taking advice declared themselves bankrupt.
Edward said: "They have been very good to us and helped us a lot along the way."
Debt leading to high levels of anxiety
Cap has been offering free debt help, along with emotional and practical support, to people in the Aberdeen area for the past seven years.
Mr Clift said: "The detrimental impact these kinds of debts have are significant.
"Cap's report shows that, unsurprisingly, 71% more people are suffering from depression compared to last year, and those experiencing anxiety or panic attacks have risen by 80%.
"Most concerningly, almost one in three people who approach us for help tell us they've considered or attempted suicide as a way out of their debt.
"This is heartbreaking, and doesn't have to be the case – help is available."