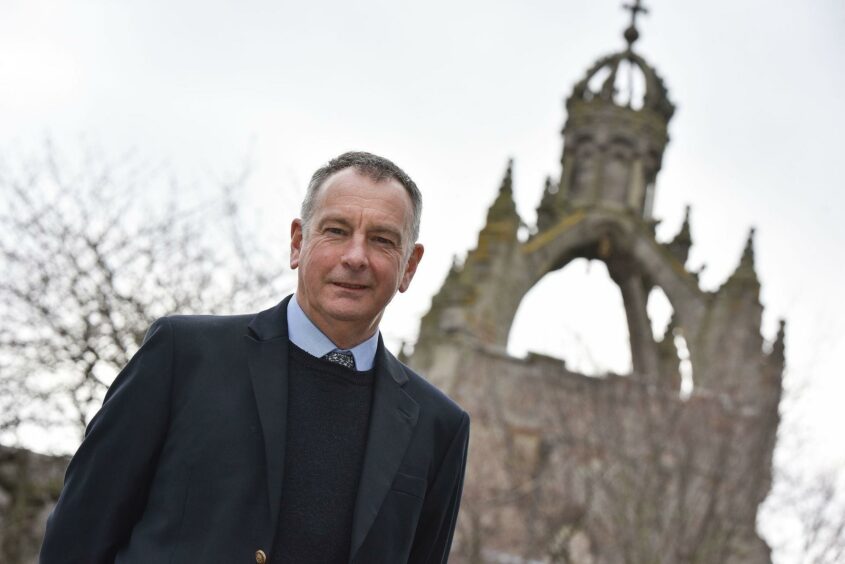 The Scottish Government shouldn't rule out support for ramping up domestic oil and gas production, according to an Aberdeen University expert.
Professor John Underhill insisted the SNP can't just rely on renewables alone during winter when the cold weather kicks in.
Nicola Sturgeon's party has committed to moving the country away from reliance on fossil fuels.
But Prof Underhill said the ongoing energy crisis showed Scotland is still hugely dependent on oil and gas to keep the lights on.
Heating bills are set to soar to unprecedented levels as families fear they could be plunged into poverty.
Many households are already struggling to make ends meet due to inflation reaching record levels.
A Bloomberg report earlier this week warned Britain could face organised blackouts in a worst-case scenario this winter.
It drew comparisons to the 1970s when the UK temporarily had a three-day working week while there was a shortage of coal.
'Challenging winter'
While Prof Underhill reckons the UK will avoid this worst-case scenario, he admitted it will be a "challenging winter".
He said: "When the wind doesn't blow and the sun doesn't shine, we can't rely on renewables to make up the difference.
"That's when we rely on gas. On those cold, windless and grey days, that's when the challenge will kick in."
He said the Scottish Government should keep all options open, including nuclear power which they have repeatedly ruled out.
Prof Underhill, who is director of the uni's centre for energy transition, said: "All options need to be laid on the table and evaluated against each other with a view to getting the right mix to make sure we are not reliant on one single source of energy.
"We want to reduce our carbon footprint, but at the same stage we must address fuel poverty and ensure we have security of supply.
"It's all about having a transition and not a cliff-edge."
The energy expert also stressed getting oil and gas from abroad can be worse for the environment than producing it domestically.
He told the Press and Journal: "If we have to import as we do, that has a higher carbon footprint than any oil and gas development in the UK.
"Arguably, developing what reserves we have left in the North Sea has a lower environmental impact than importing it.
"Clearly we need at the moment imported oil and gas. That's impacting the cost, and it's impacting our carbon footprint we have."
Tory leadership candidates Rishi Sunak and Liz Truss have both been pressured to offer more support for households before the energy price cap rises in October.
Fuel poverty fears
Communities in rural Scotland already endure the worst levels of fuel poverty in the country.
Prof Underhill said: "I would like to see more support in place. Fuel poverty is something that is really concerning.
"It would be good if the government would look at every measure they could put in place to reduce bills, given the stresses that are already being faced."
Dr Sean Field, an energy expert at St Andrews University, placed the blame squarely on political leaders for poor planning.
He said: "There has been a critical underinvestment in renewable energy production, which again has made us dependent on natural gas.
"What I would encourage people to do is really put pressure on politicians to fix this problem. Households didn't make this politician. Politicians did."
Michael Matheson, the Scottish Government energy secretary, said no one suggests the country can solely rely on wind and solar.
He added: "The reality of the climate crisis cannot be wished away, nor can the cost of living crisis.
"Arguing for a greater reliance on gas ignores the fact that the current and forecast surge in our energy bills is almost entirely due to spikes in the price of gas.
"Renewables as a whole – far cheaper than gas – plus storage, hydrogen and carbon capture provides the best pathway to energy security and net zero by 2045.
"The critical challenge is to make that transition in a way that if just and fair, delivers jobs and economic benefits, ensures our energy security and meets our climate obligations."