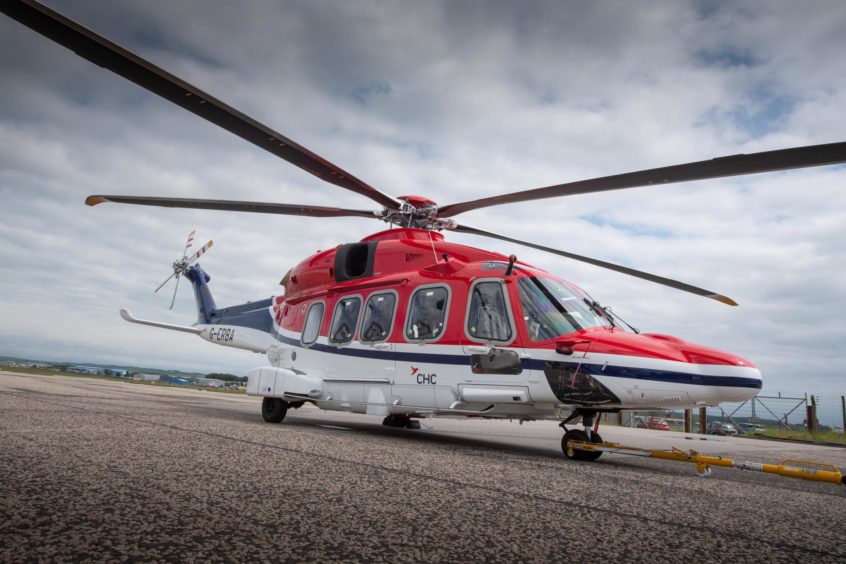 An abrupt management shakeup at CHC has raised questions over turbulence at the North Sea helicopter operator.
Changes have been made across the European business, particularly in Norway and the UK, in the last 48 hours.
All of CHC's Norwegian flights (bar search and rescue) were dramatically grounded on Tuesday after country manager Per Andre Ryhkus suddenly stood down – an event the sector hasn't seen on the same scale since the aftermath of a Super Puma helicopter crash off the island of Turoy in 2016.
Though there's been no impact on flights in the UK, CHC has confirmed a series of terminations in Britain.
From its CHC Scotia subsidiary, EMEA head Mark Abbey, general counsel Kate Standring and financial planning and analysis director Roy Middleton have been terminated as directors, according to public filings on Companies House made this week following the Queen's funeral.
Standring and Middleton had only been appointed in May. No such filings have yet been made for CHC Scotia's parent firm CHC Holding (UK).
On CHC Scotia's board, Abbey, Standring and Middleton have been replaced by group CEO David Balevic,  vice president of maintenance subsidiary Heli-One Kevin Spengler, and Miguel Carassco, SVP of operations and supply chain at CHC.
The firm has not given any justification for the changes.
For regulatory reasons, CHC said it has meanwhile appointed a new "accountable manager" has been appointed on an interim basis for the UK – flight operations manager Harry Bos – which has been ratified by the Civil Aviation Authority.
A similar accountable manager role has been appointed in Norway to get flights back up and running.
CHC helicopter and Cross Ocean Partners
CHC has offered no explanation for the changes, which are understood to have come two weeks after a board member of Cross Ocean Partners – a stakeholder in the wider CHC group – visited the UK.
The Competition and Markets Authority recently described Cross Ocean as holding more than 15% control of CHC Group, with the ability to appoint voting board members.
Blocked Babcock deal
It comes after a rough patch for the helicopter company with competition authorities blocking a £10m purchase of rival Babcock's helicopter business last year – and a resulting series of legal costs to tackle.
The deal had been aimed at improving market conditions for the struggling North Sea helicopter sector.
CHC then completed a $500m restructuring in August to tackle debt levels.
A spokesperson for the helicopter firm said: "We can confirm there has been a change in personnel in the UK and Norway.
"New Accountable Managers were swiftly appointed – for the UK, Harry Bos has been appointed as Interim Accountable Manager.
"There was a brief operational pause in Norway whilst the new appointment was ratified by the CAA; there was no operational impact in the UK or to our search and rescue services."
CHC's worldwide turnover in 2020 was approximately £608 million, of which approximately £118 million was generated in the UK.
Recommended for you

Aberdeen's Offshore Helicopter Services facing £10m HMRC probe