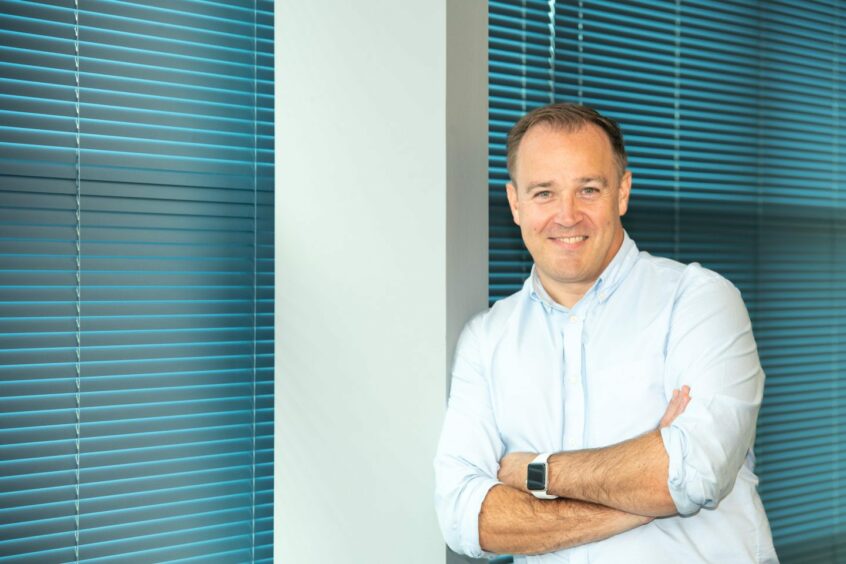 For a number of years now, diversity and inclusion (D&I) has been high up on the North Sea oil and gas industry's agenda.
There have been surveys, initiatives and discussions aplenty, and while headway has been made in certain areas, nobody is in any doubt about the size of challenge that remains.
Ingrained cultural issues have been flagged as a barrier to women progressing in the energy sector, and last year a senior figure at BP warned D&I had to be taken "seriously" if real progress is to be made.
For the head of Offshore Energies UK's (OEUK) D&I task group, change needs to start at the top.
"D&I, first and foremost, starts off with leadership," says Findlay Anderson, "you cannot hand it off to human resources or an individual. It needs to be across the company."
It is an area Anderson, vice president and general counsel for oilfield equipment at Baker Hughes, is well versed in.
For five years he headed up the oilfield services giant's D&I activities in the UK, before stepping down in 2021.
Taking over from Craig Shanaghey
Anderson has also been part of the OEUK task group since its launch in 2019.
In April he took over the reins from Craig Shanaghey, a senior figure at Wood who oversaw the creation of the OEUK Ally Network.
He said: "At the end of last year I decided to step back from the UK D&I role – I'm actually fulfilling a global D&I role for Baker Hughes now – just as Craig asked me to step up to the OEUK role. It was very fortuitous."
Anderson paid tribute to his predecessor, hailing Shanaghey as an "incredibly inspiring leader".
He said: "Even as leader of the task force, he would get alongside you personally and be a massive encouragement. Personally, he inspired me, challenged me, gave me the chance to take over, and I'll ever be thankful to Craig for that.
"In terms of his legacy in the task group, he set it up from the start, ran it and had the vision to go to OEUK and highlight the need to put muscle behind the great ideas that were being generated."
Alix Thom
That call for "muscle" has shifted the way in which the task group now operates.
For the first two years of its existence, the organisation acted as "effectively a bit of an offshoot" of OEUK, managed by "busy volunteers".
It was then decided that in order to "really drive change", full time focus was needed.
That meant Alix Thom, OEUK's workforce engagement and skills manager, became the "main point of contact" for the group.
Representatives from Axis, the Association For Black and Minority Ethnic Engineers (AFBE-UK), and InterEnergy – all of which all working to drive D&I in the industry – were also added to its ranks.
Addressing 'Building a Baseline'
Their inclusion has helped to give a more rounded view and "really drive impact", and comes at something of a make or break time for the industry in its quest to be more diverse.
In OEUK's own 'Building a Baseline' survey, released in 2021, black, LGBTQ+ and disabled workers scored the industry well below the average on its D&I progress.
While the study is now bit dated, it still paints a bleak picture.
"Our 2022 plan is berthed from what we learned from the 2021 survey," said Anderson.
"One of the statistics that stood out for me is that 57% of respondents felt D&I was a strong or good culture in their organisation.
"That is great, but it also means that almost half of the industry respondents don't think that, and almost 14% thought there was no or weak D&I culture in their organisation."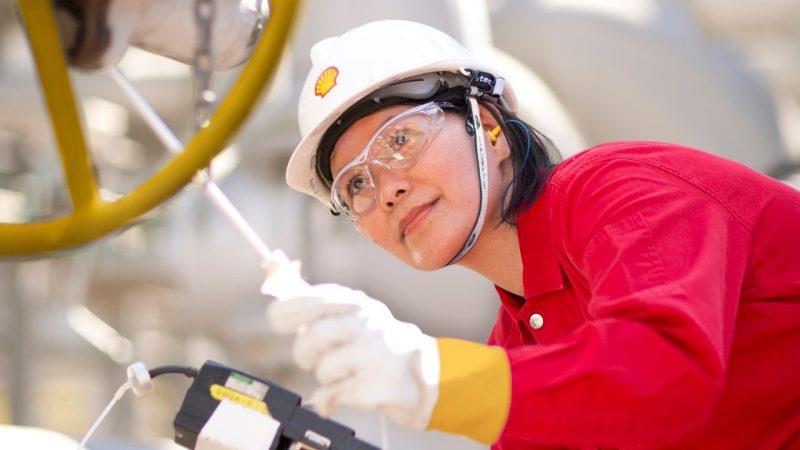 On what steps are being taken to address concerns flagged by those from ethnic minority backgrounds specifically, Anderson added: "Across the industry generally, companies are not representative of society, and that's something we need to encourage.
"We are pushing for companies to work more with universities, communities and the likes of AFBE-UK. That can help businesses to open their eyes and see what steps can be taken to generate that pull through.
"We stepped back from trying to drive the ethnicity pay gap reporting this year because it looks like it could be coming through in regulation soon, so that will be a good time for us to do that."
New survey in the works
As mentioned, the 2021 survey is now a year and a half old, and a more accurate version is in development.
OEUK is in the process of collating fresh data on where the North Sea is at in its D&I journey, with a view to publishing an updated report in the coming weeks.
Anderson said: "It will close to responses in mid-October and I would really encourage OEUK members to take this wonderful opportunity.
"It's not an easy ask we're putting to companies. We're asking firms across the industry, whatever point they're at in D&I, to gather data on all areas of underrepresentation and to give that to us in an anonymous way.
"Some companies have flagged that it's not something they're ready to do, but that in itself is a valuable response because it tells us where we're at."
Gender parity
A key thing many will be hoping for in the upcoming report is a rise in the proportion of women working in the sector.
In the 2021 survey, the gloomy prediction was made that the UK North Sea oil industry will not reach gender parity until the 2050s, more than 90 years after its inception.
With flexible working now commonplace, there would be reason to think that may have changed, but Anderson has warned that could not be the case.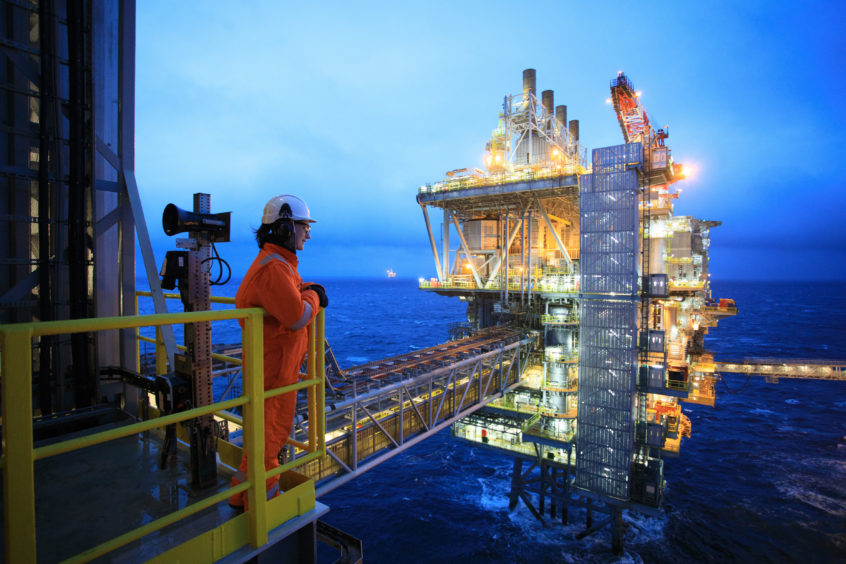 "One of the unfortunate consequences of Covid-19 – and I've seen this in a lot of companies – is that in terms of natural attrition, more women are leaving companies than men.
"I would predict, and we'll see what the latest survey says, that the numbers have actually fallen in terms of gender parity.
"At the same time, I think it is temporary thing, because there is such a big focus on hybrid working, flexibility and the need to hire workers.
"Nevertheless, as an industry we are at a critical juncture. When I think about net zero, the North Sea Transition Deal, energy security; industry is at a crucial point in terms of being able to attract the best talent, as well as diverse talent."
More diverse, more profitable
For North Sea energy companies, there is more than simply a reputational benefit to having a diverse and inclusive workforce.
Having a broad range of views, experiences and opinions "creates and adds value", Anderson said.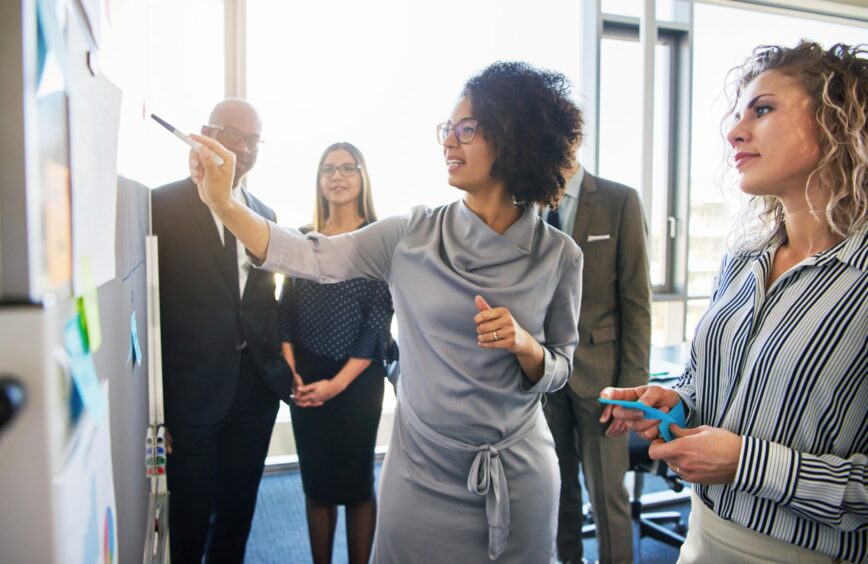 He added: "Diverse and inclusive companies tend to be more profitable, even up to 30% in some cases.
"You're bringing to the table a multiplicity of ideas, and you have people from all walks of life bringing their best.
"It has led to more and more firms owning D&I as a corporate priority, and while the challenges are great, we're on the right path."
Industry needs 'white, middle-class men to step up'
Even with Anderson's long track record in driving D&I, some will ask why the task group isn't being led by someone from an underrepresented group.
On that point he has a clear response – "industry and society needs white, middle-class men to step up".
He said: "When I was first asked to step up as a D&I leader within Baker Hughes, I questioned myself 'am I sitting in the right category to lead?'.
"Actually, what I've learned is that industry and society needs white, middle class men to step up and say 'I'm passionate about this' and to be leaders for D&I.
"We're missing the point if people from ethnic minority backgrounds, women, disabled workers or those from the LGBTQ+ community are the only ones leading D&I.
"I think it's powerful for white middle-class men to admit they don't have all the answers, but to commit to the journey."
Outgoing OEUK CEO leaves 'incredible legacy'
In a sad blow for OEUK, the trade body will soon be losing one of its key D&I champions, and a role model for women in the sector.
It was announced in July that Deirdre Michie would be stepping down as chief executive at the end of the year.
A key driver in the establishment of the D&I task group, Anderson described her as an "incredible leader" and said she would be a "great loss".
He added: "She was the first to contact me and ask if I would come on to the task group, which was a surprise and a delight.
"One of the most incredible things I find about Deirdre is she's this enormous industry leader with this incredible brain and intellect, but she's also incredibly personable.
"She has the power to get alongside you and have a conversation, and she's done that a number of times with me, for which I'm incredibly honoured. She leaves an incredible legacy."
Recommended for you

Failure on D&I could cut oil firms' funding, warns North Sea's top producer