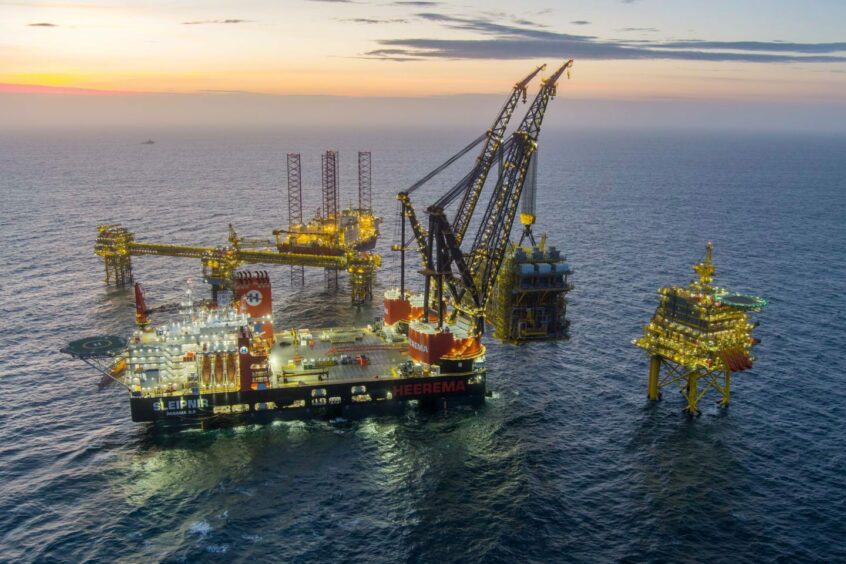 Heerema Marine Contractors claims to have broken a "world-lifting record" this morning with the installation of a topside for Tyra II.
At 8.27 am on October 4, the Dutch firm's Sleipnir semi-submersible crane lifted the 17,000 metric ton TEG module into position on the waiting jackets at the North Sea field.
Carried out on behalf of TotalEnergies (LON: TTE) – as well as its Danish Underground Consortium partners – the lift took place less than 24 hours after the unit arrived.
It was also completed four days ahead of scheduled thanks to a "great weather window" and a "fantastic team effort".
This latest milestone means the Tyra II redevelopment project is now nearing completion, with two bridges and one flare left to install.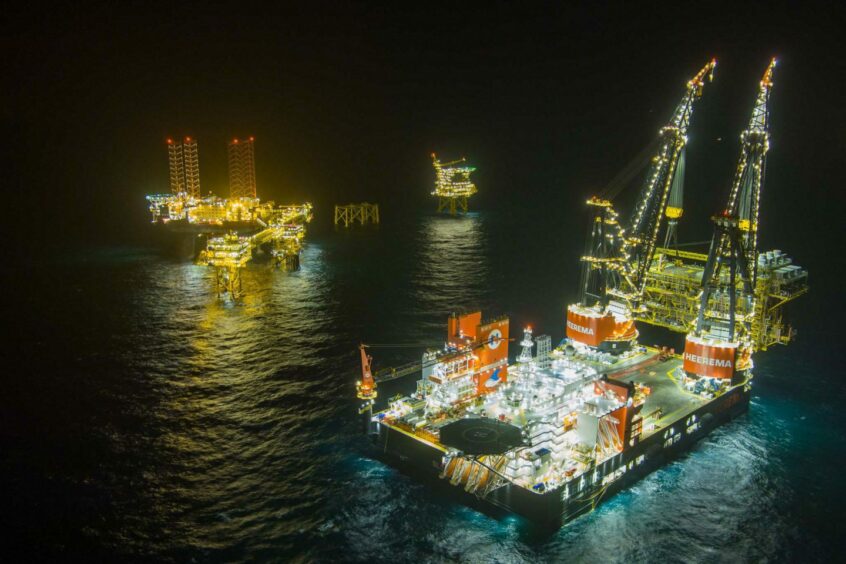 In a post on LinkedIn, Heerema said: "Heerema Marine Contractors' Sleipnir broke world-lifting records this morning by installing the 17,000 metric ton Tyra II TEG Module on behalf of our client TotalEnergies and its Danish Underground Consortium Partners.
"The Heerema and TotalEnergies teams have been preparing this world record lift for years, and this planning was put into practice when Sleipnir lifted and installed the enormous new process module into final position today at 8:27."
The process module set sail from Indonesia, where it was fabricated by McDermott, for the North Sea just over a month ago.
At peak, the unit will be able to handle 300 million standard cubic feet gas per day, coming from both Tyra and five unmanned satellite fields.
Its installation means all eight platforms for the scheme are now in their final position.
Over the coming weeks, Sleipnir will lift and install the two bridges and the flare for the Tyra II, completing the project's final offshore lifting and installation campaign.
First gas from the redevelopment had originally been expected this year, but was revised to winter 2023/2024 due to supply chain crunches.
TotalEnergies leads the Danish Underground Consortium (DUC) venture behind the major project, with a share of 43.2%, alongside Noreco (36.8 %) and Nordsøfonden (20%).
Marianne Eide, chief operating officer at Noreco, said: "We are proud to announce the final major offshore lift and installation which marks important progress of the Tyra Redevelopment project.
"After a month-long voyage from Batam to the Danish North Sea, the 17,000 tons module was safely lifted and installed by Sleipnir less than 24 hours after its arrival at the Tyra field, which is ahead of plan. The lift itself broke a world record, as the heaviest crane lift conducted at sea.
"I'm impressed by the team's planning, precision and timing, meaning that we can finally say that all modules are in place. The TEG has always been a critical part of the project, and now being installed the risk profile changes significantly.
"With remaining execution taking place solely at the Tyra field we are today several steps closer to a near -doubling of production from the DUC with Tyra onstream next winter."
Recommended for you

Noreco cites 'outperformance' in Q3 despite minor loss