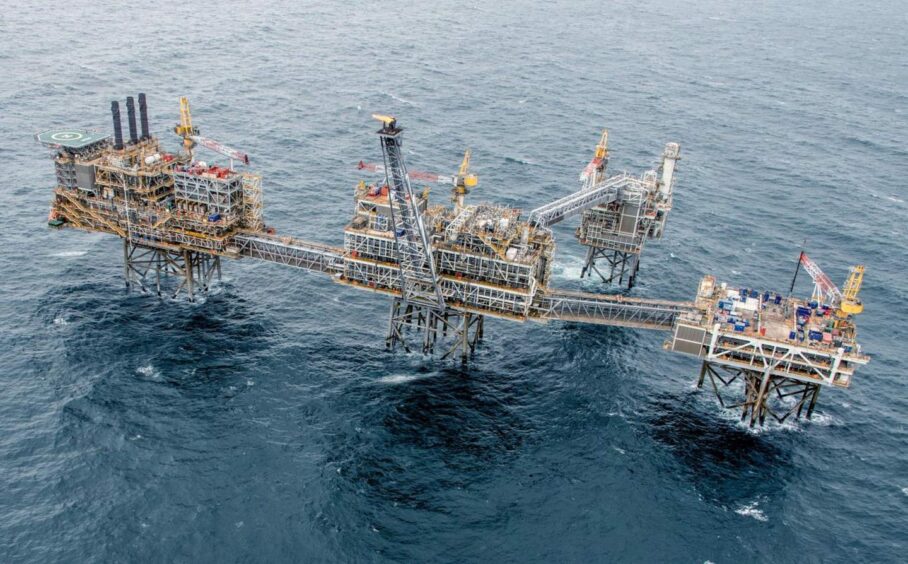 One of the top bosses at China's CNOOC has refused to rule out a sale of its North Sea assets amid mounting speculation on its UK portfolio.
Speaking to reporters late on Thursday, chief financial officer Xei Weizhi did not comment directly on a deal, but left the door open to offers coming in at a better price than than the profitability CNOOC currently achieves under its own operation.
"The company has consistently been optimising global assets to better fit its technological edge as well as management style," he said.
Reports emerged last week that Norwegian state-controlled oil giant Equinor is among the firms considering a purchase of CNOOC UK platforms in a deal worth up to £2.5bn.
China National Offshore Oil Corporation (CNOOC) International holds interests in a number of North Sea assets, including Buzzard – one of the basin's largest – as well as Golden Eagle, Scott and Telford.
Norwegian newspaper DN said Equinor is "one of at least two companies" in the running, citing unnamed sources close to the company and the UK financial sector.
Equinor declined to comment.
Analysts have previously suggested that Harbour Energy, NEO Energy, Waldorf Production and Ithaca Energy could all be likely contenders, with Buzzard in particular making for an appealing acquisition target.
In March, Reuters reported that Bank of America has been drafted in to start preparing a formal sale of CNOOC's UK assets, yet the following month the company batted away reports which suggested it was considering a withdrawal from investments in the UK North Sea, US and Canada.
Addressing reporters in a conference call in April, Xie Weizhi said the company group had "no plan to exit from any particular region."
CNOOC entered the North Sea in 2013 when it acquired Nexen for £9.4bn in what was at the time the largest foreign business takeover by a Chinese company. Canadian-headquartered Nexen later changed its name to Cnooc International in 2019.
Recommended for you

NSTA CCS boss talks about making the Track process 'sustainable'