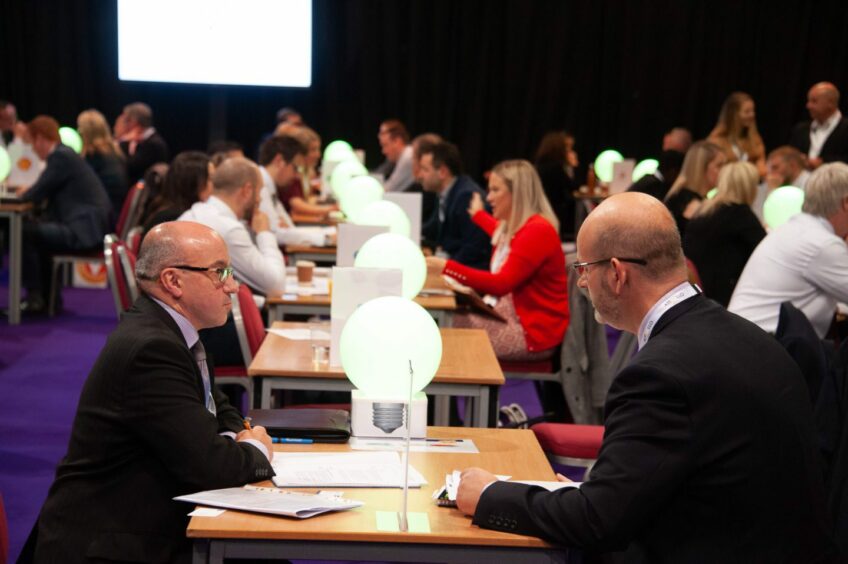 Offshore Energies UK (OEUK) has announced the return of its Share Fair event, aimed at connecting supply chain firms with operators' North Sea projects.
Billed as one of the offshore energy sector's "foremost business development events", OEUK's Share Fair will return in person to the P&J Live in Aberdeen on February 2 2023, after a pandemic hiatus and a digital offering in 2020.
Organised with the support of the North Sea Transition Authority (NSTA), the event provides major operators and contractors the opportunity to showcase upcoming energy projects and engage with the supply chain to understand the expertise, products and services offered by suppliers across the UK.
As the sector looks to meet the UK's net zero ambitions, the 2023 event will also include organisations with an interest not only in oil and gas, but also offshore wind, carbon capture and storage and hydrogen.
It comes as operators look to the future of the North Sea energy, incorporating everything from floating wind turbines – spurred by the recent Innovation and Targeted Oil and Gas (INTOG) round – to integrated offshore grids.
Comprising a full day of presentations, one-to-one meetings and an exhibition, the event aims to encourage early and focused engagement between suppliers and potential clients to help them work collaboratively on energy projects in the North Sea.
OEUK's supply chain and people director Katy Heidenreich noted: "In a dynamic and fast-evolving energy sector, it's more important than ever to bring people together to solve the exciting challenges of delivering greater energy security now and in the future.
"Share Fair is an ideal arena for companies to showcase their capabilities to potential clients and enables us to promote the supply chain-led innovation we need for a successful energy transition."
NSTA head of supply chain Bill Cattanach agreed that as activity levels across every energy sector start to recover, "it is important that the supply chain has clear visibility of upcoming demand so that it can have the confidence to invest in the additional skills and capacity needed to deliver the growing portfolio of work."
Recommended for you

Fears windfall tax subsidy could distort North Sea electrification process