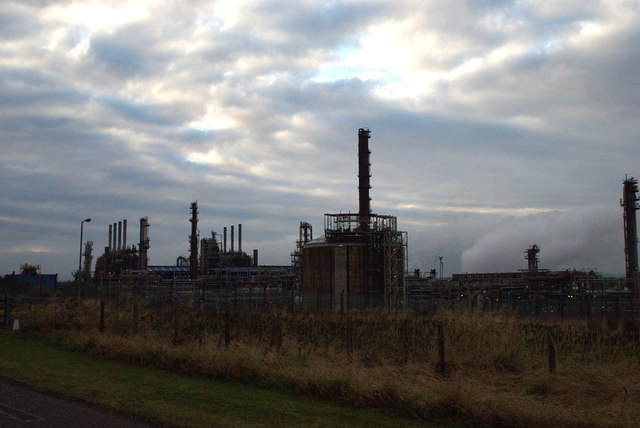 Workers at a key Scottish chemical plant will take part in an industrial action ballot that could threaten production at the facility.
Around 200 Unite members based at US supermajor's ExxonMobil's ethylene plant in Mossmorran, Fife, will vote on whether or not to down tools.
The dispute centres on the level of bonus payments under the National Agreement for the Engineering Construction Industry (NAECI), which covers the contractors at the site, employed by Altrad, Bilfinger, and Kaefer.
Having opened today, the ballot will run until November 28.
Contractors are seeking to secure the maximum bonus of £2.37 an hour under the terms of the NAECI agreement to offset the rampant inflation that has gripped the UK.
But Unite claims that, to date, the employers have refused to pay said bonus.
That is despite New York-listed Exxon (NYSE: XOM) recently reporting third quarter pre-tax profits of over £21 billion.
Unite general secretary Sharon Graham said: "Energy companies like ExxonMobil are making record profits of hundreds of billions, yet there is apparently no money available for hard pressed workers, who are essential to the Mossmorran plant operations.
"Unite's members are determined to fight for what they deserve especially when and they we see major corporations fanning the flames of rampant profiteering. Our workers will be receiving Unite's unflinching support."
Unite says that, due to the nature of the work undertaken by the construction workers, any industrial action will result in disruption and delays to operations at Mossmorran.
The complex consists of two neighbouring sections, the Fife Natural Gas Liquids Plant operated by Shell and the Exxon-operated Fife Ethylene Plant.
It has drawn the ire of locals on a number of occasions over the years due to repeated flaring.
An Exxon spokesman said: "This matter involves staff employed by contracting companies onsite, and relates to ongoing discussions over an incentive payment as part of nationally-agreed terms and conditions.
"We encourage union representatives to continue to work with employers to reach a resolution.
"We have a flexible workforce at Fife and have resource plans to cover a range of scenarios.
"We do not anticipate any impact on operations should action occur."
A Kaefer spokesperson said: "We confirm that KAEFER employees currently contracted to work at Mossmorran, and who are members of the union Unite, have advised us that they intend to commence a ballot for industrial action.  We continue to support constructive dialogue between Unite and KAEFER to reach a mutually acceptable resolution. The safety of our teams remains paramount and will not be affected by any potential industrial action."
Altrad has been contacted for comment, while Bilfinger declined.
Recommended for you

Kaefer contractors launch strikes at Shell Mossmorran and St Fergus gas plants