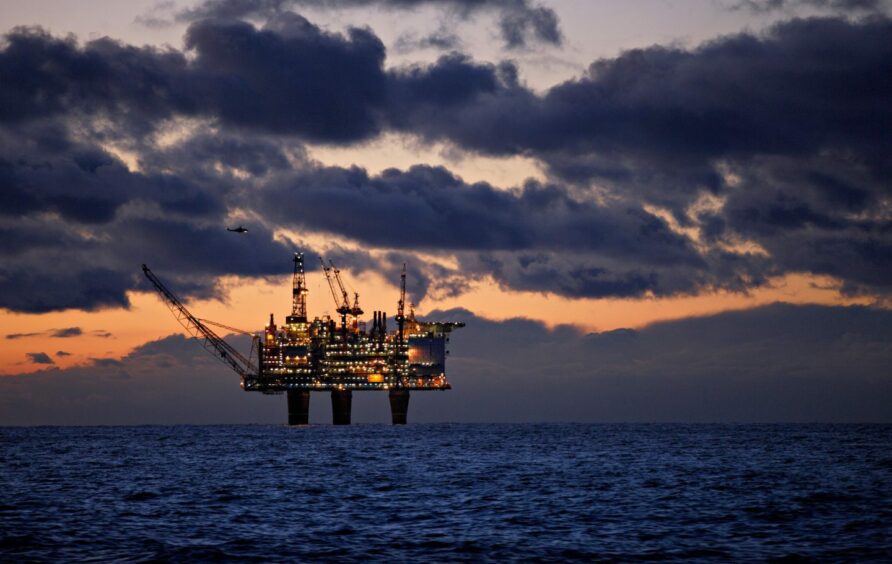 "Looking ahead to 2023, it's pretty clear that what we are looking for is boredom", says Addleshaw Goddard partner and co-head of oil and gas, Paul Jones, after the turbulence of the past 12 months.
"We need stability and for nothing to happen – less chaos and change and more long-term planning. We also need a clear vision of what we are going to do in the North Sea over the next few decades."
2022 saw three Prime Ministers, an energy security plan followed by two versions of the windfall tax, the invasion of Ukraine, skyrocketing commodity prices and protests on a scale unseen.
Now the UK faces recession, Jones notes, and – if it turns out to be global – that could drive down oil and gas prices, with inflationary pressures on the industry, while different arms of the energy sector compete for seabed space.
The "tipping point" where countries shifted focus on energy security was of course Russia's invasion of Ukraine, notes Rosalie Chadwick, partner and head of oil and gas at Pinsent Masons.
But to achieve that security, she says, "notwithstanding the recent changes to the Energy Profits Levy (EPL), policies which encourage long term investment, and an increased degree of fiscal stability in 2023, would be helpful to put it mildly".
She adds: "Governments need to recognise that investment decisions – both in oil and gas and renewables – are made with project horizons of 10-15-20 years, and fiscal stability over that investment horizon is absolutely critical."
Her colleague, Valerie Allan, Aberdeen-based partner at CMS, notes the need for policies to "strike the right balance" between meeting energy demand and doing so in a way that is sustainable.
The windfall tax/ EPL has potential to "discourage investment in the UK at the very time" it is needed, she notes, not just in oil and gas but other energy transition ventures.
She adds: "The UK Government is pushing for energy transition and looking to the oil and gas industry for technical and financial leadership to develop and construct new technology and infrastructure very quickly while the rate of decommissioning is ramping up.
"While profit margins are currently strong across the globe for the industry, it will require significant resources to invest in the ongoing transition towards greener, sustainable energy."
Consequences of consumption
It comes off the back of a horrific invasion of Ukraine, historic inflation levels, and a huge cost-of-living crisis, but one thing 2022 might be known for is a "turning point" in understanding our reliance on hydrocarbons as a society.
"You could have any number of cliches to describe the last 12 months – certainly in my lifetime it's unprecedented," says Bob Ruddiman, partner and head of energy at Burness Paull.
He reflects on the impact of COP27 in Egypt, where a loss and damage fund was finally agreed, and the shifting political tone – all the while a bit of nuance may just have been injected into the debate.
"There's a theme that comes through this for me around the consequences of consumption.
"We've lost sight of A: our dependence on energy and B: where does energy come from, but also, what are the by-products of that energy?
"Maybe we've been lulled into a false sense of security during the pandemic where energy consumption went down.
"Combine that with the world coming out of the pandemic and the huge shocks to oil and gas markets, when we perhaps hadn't really realised how dependent you are on them.
"It sounds a bit profound, but I think we're going to look back on 2022 as a real turning point in some of this."
COP27
COP27 itself?  David McEwing, partner and co-head of energy and utilities at Addleshaw Goddard describes it as a "missed opportunity" with not enough "unity of approach from all of the participating countries".
He says: "It may be that we have to accept that the solutions are not going to come from events such as COP but rather from the work that is already going on globally across the industry."
What does it all mean for oil and gas? Valerie Allan of CMS says it will be "interesting to see" whether the loss and damage discussions at COP27 "impact the approach of developing nations to their future oil and gas developments".
She notes that the industry in the UK is "key to delivering energy transition" but this can only be done at an appropriate pace; meantime oil and gas is crucial in the energy mix  "if we want to keep the lights on".
Also, close to home, are the aforementioned investment concerns from the windfall tax, though there is some evidence of renewed interest.
2023 – investment, oil and gas image and Offshore Europe
Rosalie Chadwick, of Pinsent Masons, advised Ithaca Energy on its initial public offering in London in 2022, the first for an exploration and production player in five years.
"It illustrates that the institutional investors are coming back into oil and gas and that the capital markets are selectively open for quality businesses," she says of the Ithaca IPO.
Looking at the market more broadly, she notes positivity despite political headwinds in 2022: "There is a good appetite to invest in oil and gas and a broader range of funds are coming back into the fold because of three factors – the importance of establishing energy security; the industry appears to be addressing ESG concerns; and the potential returns are much more positive this year compared to many other sectors."
Nonetheless, industry is concerning itself with telling a more positive story on its transition.
And it will soon have a stage to do that, notes David McEwing of Addleshaw Goddard, as Offshore Europe in Aberdeen celebrates 50 years in 2023.
"We need to be geared up to showcase the region, and the wider UK, as a global energy hub. We need to show that we have a fast-moving industry which is taking on the challenges of the energy transition.
"Oil and gas and the renewable/low carbon industry are integrated and the big oil and gas companies are huge drivers of transition projects, whether that is through partnerships with others, or these companies themselves becoming more diversified.
"It will be a huge opportunity to promote what we have to offer, and also to tell the positive story of the UK's oil and gas and power sector."
Recommended for you

OPEC says the IEA has 'unjustly vilified' oil and gas industry