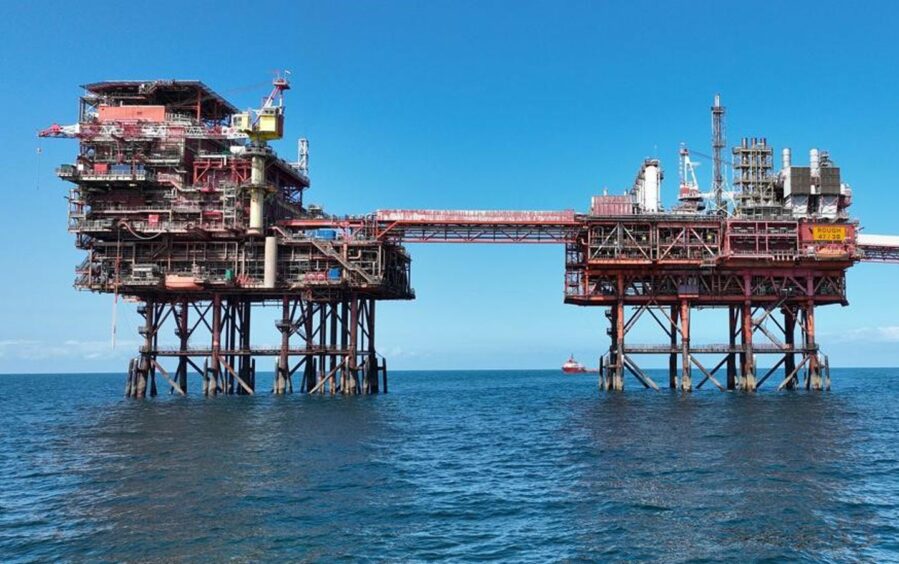 Westminster's efforts to bolster energy security and guarantee supplies ahead of winter have been given a big shot in the arm.
Centrica (LON: CNA) has maxed out current storage levels at the Rough facility, hitting its 30 billion cubic feet of gas target for the Southern North Sea site.
That is enough to sustain the UK for three days, going on average UK demand for the fuel in winter.
It comes just a few months after British Gas-owner Centrica partially reopened the asset, which had spent around five years lying dormant.
While having 30bn cubic feet of gas in the bank does give the UK some breathing space, it is a lot less than Rough used to be able to hold.
At one point, the facility accounted for 70% of Britain's natural gas storage capacity, and it had the potential to hold 150bn cubic feet of gas, about 10 days of demand.
A sharp turnaround
Rough was shut down in 2017 after state support for the facility was pulled, meaning it was too expensive to keep operational.
But with energy security under the spotlight once more, the decision was taken to reopen the storage site, located about 18 miles off Yorkshire, earlier this year.
And at the end of August, the North Sea Transition Authority (NSTA) gave Centrica the green light to push ahead with the restart.
While it's a relatively modest amount of storage, especially compared to Rough's previous muscle, it does boost the UK's capacity by 50%, and there are aims to go further.
According to City A.M., Centrica is pushing ministers for minimum revenue guarantees to invest the £150 million needed to double the site's volume to 60bn cubic feet by next winter.
Equinor helping out
In June, as fears about securing gas supplies began to germinate, Equinor and Centrica announced an agreement for the former to deliver an additional 1 billion cubic metres (bcm) of gas supplies to the UK in time for this winter.
The new agreement added to Equinor's existing, bilateral contract with Centrica and brings the total volume under contract above 10 bcm per year.
The additional volumes will provide enough gas to heat an additional 4.5 million homes, Centrica previously said.
Equinor typically supplies 20-22 bcm of gas to the UK per year, or around 25% of national demand.
Hydrogen dreams
Centrica is planning for the long-term with Rough, and the company recently picked energy services group Wood to carry out project management work on the storage site for the next five years.
The deal with the Aberdeen-headquartered firm also covers the Easington Gas Terminal, which hooks into the North Sea facility.
There are plans too to make Rough part of the energy transition.
Centrica is exploring revamping the site to turn it into a storage base for hydrogen, which could then help to decarbonise swathes of the economy.
Recommended for you

UK government says lack of supply flexibility could leave gas system "exposed"