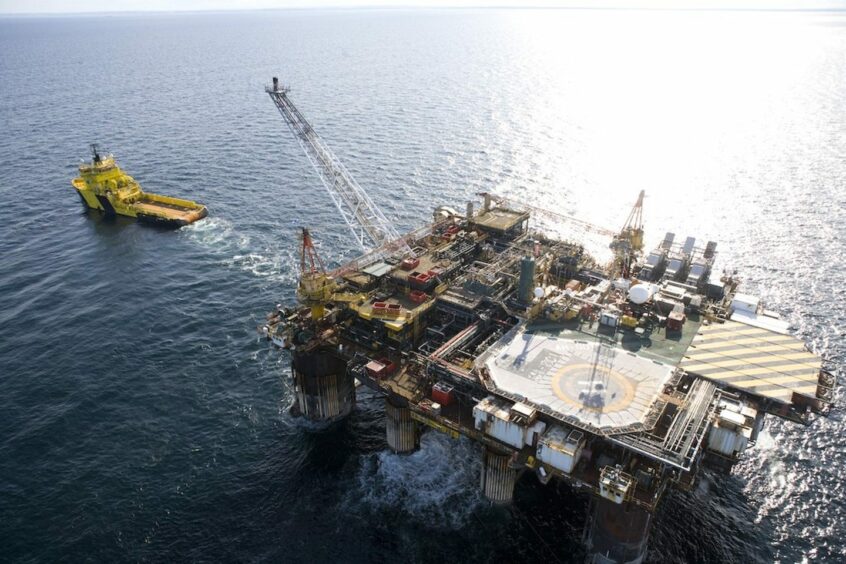 Ithaca Energy (LON: ITH) has celebrated first oil from Abigail, a tiny North Sea oil and gas field which made national headlines this year.
Located around 145 miles off Peterhead, London-listed Ithaca told investors that first production was achieved on October 20.
Just days before the invasion of Ukraine and surge in global gas prices, Aibgail made national print and broadcast headlines in February over its regulatory approval.
But amid the cost-of-living crisis, larger fields like Murlach, which oil giant BP said it would press ahead with in April, didn't receive the same attention.
Tiny field
Abigail is targeting a low-high range of 3.9 – 8.3 million barrels of oil equivalent.
Ithaca Energy announced that Abigail achieved first oil through its single-well tie-back to the FPF-1 floating production facility, 10 months after consent from the regulator (which actually came in January).
If the reserves are found to be towards the top estimates, the company previously said it will push on with a second phase – the drilling of another new production well around 18 months after first oil.
International
Abigail is dwarfed in size by peers domestically and internationally.
Ithaca is also owner and operator of Cambo in the west of Shetland, a comparatively huge field expecting to reach a final investment decision next year.
On the international stage, Abigail's numbers are put into stark perspective against other new-starts this year including Pegaga in Malaysia, a gas field targeting 565 million barrels of oil equivalent.
Other 2022 start-ups include the 680 million barrel Liza Phase 2 in Guyana, and the 782 million barrel Coral Sul off Mozambique.
Big opposition
In opposing Abigail, activists cited the International Energy Agency (IEA) calls for no new oil and gas developments if the world was to reach net zero.
In reply, the then Oil and Gas Authority (OGA) which approved the field, said Abigail will be economic, despite its size, and "won't change the UK's position as a net importer of oil and gas".
The regulator, now known as the North Sea Transition Authority (NSTA) said holding the operator to account on emissions is part of its stewardship.
On the IEA's report and its application to Abigail, Scott Robertson, operations director at the NSTA, told Sky News its "a difficult and very complex situation to come to the right answer on.
"But if we stop new fields, the UK will just become more dependent on imports, and we'll reduce our own security of supply options."
Greenpeace said there is "no room for growing the supply of oil and gas in the UK or anywhere".
Recommended for you

2024: A lost year for North Sea FIDs?