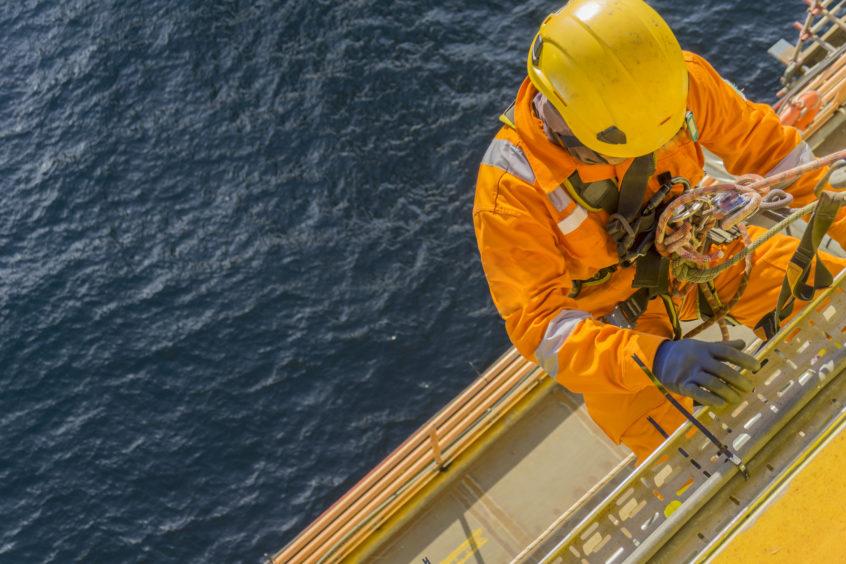 North Sea operators are being warned they are running a "terrible risk" not dealing with offshore maintenance backlogs.
Jake Molloy, regional officer for the RMT, says a serious accident on a platform would spell the end for some companies, given the laser focus on oil and gas from outside.
Anecdotally, he has heard from workers that upkeep work – much of which built up during Covid-19 – is not being addressed.
In part, that is due to widespread oil and gas skills shortages that mean there are not enough people to "sustain the sector".
'I fear for where we're heading'
Mr Molloy said: "I really do fear for where we're heading, because if we don't find more workers, these maintenance backlogs aren't going to diminish, and that should be a concern for everybody.
"If there is a big bang, god forbid, it's going to be curtains for some of the operators. The focus of these climate activists, the focus of government, the focus of regulators and everybody else will be right on the industry.
"I really do feel that they (operators) are running a terrible risk at this time, because the maintenance backlogs are there – there's no doubt about it."
A Covid hangover
In response to the Covid-19 pandemic, the oil and gas industry slashed the number of people on North Sea platforms to minimise the risk of an outbreak.
It meant all but essential maintenance work was shelved in order to let skeleton crews focus on keeping the UK's lights on.
As the threat of the virus diminished, the emphasis was placed on tackling upkeep backlogs, and there were hopes higher oil and gas prices would give companies the cash to do so.
But Mr Molloy says "lots of concerns" have been raised with him about the scale of the work that remains.
Those fears have been borne out by the vast swathes of offshore improvement notices issued by the Health and Safety Executive (HSE) in recent months, ranging from fires to asbestos risks.
"When you start to see the incidents increase and the sheer desperation to get people offshore to do the work, that's when you start to worry," said Mr Molloy.
"I've heard talk about the number of green hats on the installation – that's an indication they're short of people with experience and knowledge of platforms.
"That's a double whammy because the new starts are potentially more vulnerable. That means those that are left to carry the can are more likely to have an incident because they are so stretched, and are trying to keep the green hats safe, that they do not pay as much attention as they should.
"If industry ends up with an event offshore, which absolutely no one wants, the public outcry will inevitably have a serious impact on the sector, and the ability to sustain it through the transition."
Energy security push drawing operators gaze
Mr Molloy has put forward switching to two on, three off shift patterns as a tactic for attracting workers to the North Sea sector.
Skills shortages are causing industry a serious headache at the moment, with the onus from government and society on energy companies to boost supplies.
It is feared the energy security push could create maintenance issues in itself though, as operators go great guns on maintaining oil and gas production levels.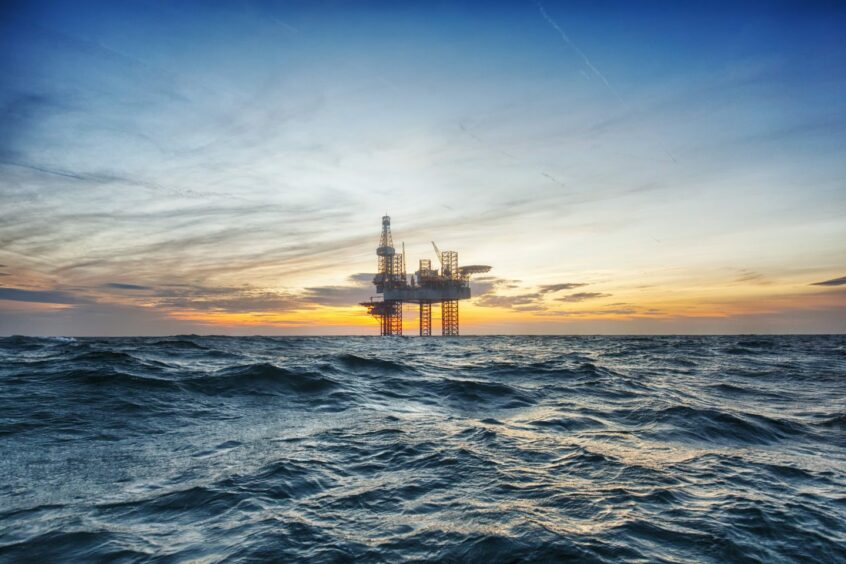 Mr Molloy said: "We had Covid, so we couldn't get the work done then. Now we have massive demand, oil prices are high; so many operators are very reluctant to shut down platforms – you always run the risk that starting production again can be very difficult.
"As a result companies will do part shutdowns and carry out work on certain sections, as was the case with a lot of the upkeep that was done this year.
"The longer the war goes on in Ukraine, and the longer we've got this massive demand, the pressure will continue, and that will lead to more deferrals.
"We're a mature industry and we've been doing reasonably well, touch wood, in terms of major events – let's keep it that way."
Recommended for you

Safety watchdog finds hole in deck of North Sea missing worker rig