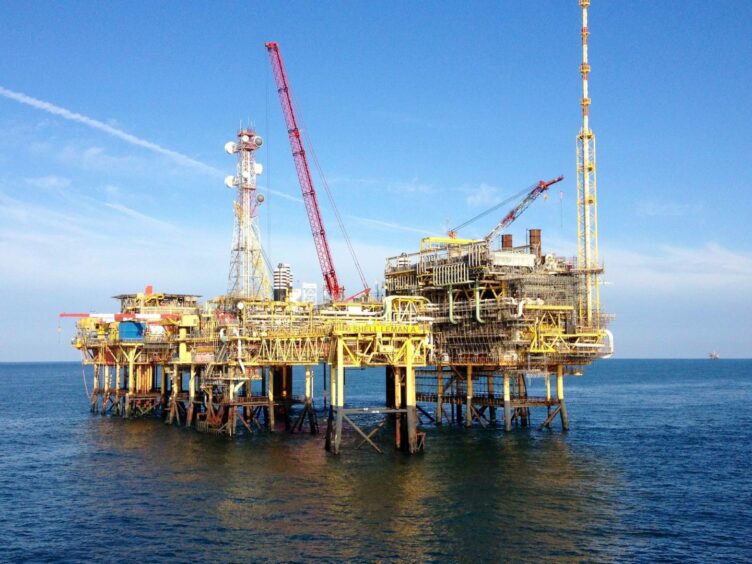 Petrofac (LON:PFC) has secured a brace of new contracts from Hartshead Resources for work to develop its southern North Sea gas fields.
The scope of work includes front-end engineering design (FEED) on topsides and jackets for two minimum facility unmanned platforms at the Somerville and Anning fields, as well as detailed design of a 25-mile pipeline from the Somerville platform to Shell's Corvette platform, and tie-in for the Anning platform.
Australian-headquartered Hartshead (ASX:HHR) confirmed the award in an operations update on Monday.
The firm owns and operates License P2607, comprised of five blocks in Quads 48 and 49 in the UK's southern gas basin which include the Anning, Somerville, Hodgkin and Lovelace gas fields.
It intends to develop the fields via a series of phased operations, beginning with Anning and Somerville, and estimated to hold 2P reserves of 301.5 billion cubic feet of gas (around 52 million barrels of oil equivalent).
Harsthead will look to tie-in production from the two new platforms to Shell infrastructure, via a link between the supermajor's Corvette platform and Leman Alpha.
The award follows a £500,000 pre-FEED study secured by Petrofac earlier this year, in which it carried out offshore construction support and export route analysis.
Meanwhile, Hartshead also confirmed the appointment of oil and gas project services group TelosNRG to advise on its Phase I field development plan (FDP).
It expects to submit the FDP to regulator the North Sea Transition Authority (NSTA) some time in Q1 of 2023.
Geotechnical and geophysical survey contracts for Anning and Somerville fields are also under consideration, it said, with a view to securing vessels for deployment in Q1/Q2 2023.
The main objectives of these surveys would be to offer an interpretation of the seabed geomechanical and soil conditions at both field locations and along the pipeline route, Hartshead said.
The company said the FEED awards represent a "significant milestone" in the development of the two fields, ahead of final investment decision (FID) expected "later in 2023".
Chief executive Chris Lewis said: "Entering into FEED for our Phase I development is another important step toward first gas and a key milestone on the field development planning process. I am pleased that we are, again, working with Petrofac on the project following their valuable contribution during Concept Select.
"Aiming to secure vessels for early next year and engaging TelosNRG to support our FDP submission are also critical elements in support of our development schedule."
Finally, the company confirmed it will be submitting applications for new licences as part of the NSTA's 33rd Licensing Round.
Mr Lewis said Hartshead would look to "potentially target new licenses and additional resources to add to our existing portfolio," with bids submitted in time for the round's closing date on 12 January.
More than 900 blocks and part-blocks of acreage are up for grabs in the exploration auction, which may lead to over 100 new licences being dished out.
Recommended for you

Survey complete, Hartshead plans tender for SNS pipelines work