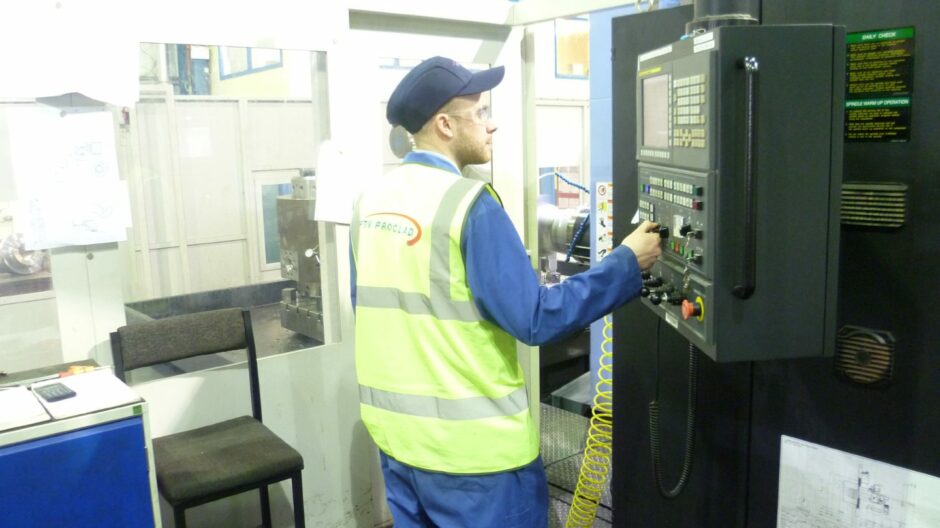 Workers at an offshore supply chain firm in Glenrothes will begin a 24-hour strike on Wednesday, in a dispute over pay and conditions.
Over 30 workers at engineering services firm FTV Proclad are set to down tools from 7am on Wednesday morning, after rejecting a 3% pay offer dismissed by union GMB as "not credible."
Part of the Proclad Group, FTV Proclad International provides turnkey solutions for various offshore components, from the supply of materials through to heat treatment, specialist machining, weld cladding, forged fittings and induction bending.
GMB said picket lines would be in operation at the main entrance of the company's Glenrothes site from 7am on Wednesday morning.
Having rejected the proposed 3% uplift for 2022-23, the union called on the firm to table "a significantly improved offer" that would help tackle the cost-of-living crisis.
GMB Scotland organiser Chris Kennedy said: "A significantly below inflation pay offer from a self-styled global market and technological leader in offshore and engineering solutions is simply not credible."
Mr Kennedy said the union members had "flatly rejected" an initial pay freeze proposal from the company after four consecutive years of pay freezes, and the subsequent 3% increase.
The workers' motions send "a loud and clear message about their expectations for pay and conditions" he added.
"Like millions of workers and their families up and down the country, our members are caught in the grip of this cost-of-living crisis, and they need their wages to confront eye-watering energy bills and historically high inflation levels.
"Proclad can go further on pay and if the company wants to avoid further strikes in the weeks to come then management must table an improved offer for our members consultation that demonstrates better value for the work they do."
The initial 24-hour stoppage is the first in a series of strikes planned, with a further day of strike action scheduled to begin on Wednesday 18 January until the following day.
Proclad has been approached for comment.
The action is the latest in a wave of strikes affecting the offshore energy sector and its supply chain.
Workers for Petrofac on a series of installations operated by the likes of Repsol Sinopec and BP continued planned action in late December, while GMB also balloted workers at Baker Hughes plants in Newcastle and Montrose last year.
In the former case, union Unite has warned that further action is being actively considered, potentially extending its disputes into this year.
Recommended for you

CHC Scotia helicopter workers set to strike across UK in pay dispute