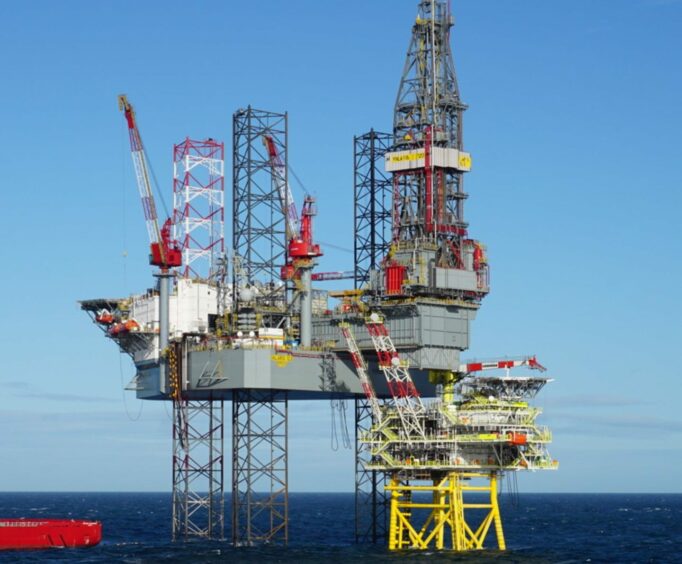 Tolmount duty holder ODE Asset Management has been warned by the UK's safety regulator after it found its procedures for handling fire and explosion risks lacking.
The Health and Safety Executive (HSE) issued ODE with an improvement notice after an inspection found the company failed to take "appropriate measures to prevent fire and explosion."
Although Harbour Energy (LON:HBR) has operatorship of the field via its 50% stake in Tolmount, alongside Dana Petroleum (50%), ODE – part of engineering group DORIS – handles the day-to-day running and responsibility for the asset and infrastructure.
The warning comes less than a year after the start-up of production at the field off the coast of Yorkshire, after a series of delays pushed completion back from July 2021 to April 2022.
In its notice the HSE said there were insufficient measures in place to ensure safe production, processing and other dealings with flammable and explosive substances, and prevent their uncontrolled release on the Tolmount platform.
Inspectors further noted that were not adequate arrangements in place for breaking of containment on hydrocarbon systems, as current procedures "do not adequately define how to safely plan and implement isolations, including how to test valve integrity".
Neither do they provide sufficient detail on how to remove hydrocarbons prior to breaking containment and do not contain all necessary information for conducting leak testing of hydrocarbon systems.
It recorded two breaches of the Health and Safety at Work Act and one of Offshore Prevention of Fire. ODE has until 10 March to comply.
A spokesman for ODE said: "ODE Asset Management can confirm that we received an Improvement Notice from the Health and Safety Executive on the 08 December 2022.
"We are working with the HSE to resolve the issues identified in the Notice within the identified compliance period. The company continues to ensure the safe operation of the platform."
The company, which is largely focused on managing southern-North Sea assets, was appointed as the installation and pipeline operator for Tolmount in 2019 and provided support during pre-operations and final commissioning in April of this year.
According to its website the group provides full core crew capability, onshore management, marine and aviation logistics and support activities including brownfield engineering.
A spokesman for Harbour Energy confirmed the company was aware of the notice, and added: "Following the issue of this improvement notice from the HSE, Harbour Energy is working with infrastructure owners (HGS Kellas and Dana) and the duty holder on Tolmont (ODE) to knowledge share on control of work systems and procedures to ensure the necessary improvements are made."
Tolmount has been the subject of several warnings from HSE, including for a series of hydrocarbon releases throughout 2021.
In its full 2021 accounts published late last year, Dana also revealed there had been "significant non-compliance" with ATEX-rated equipment – kit used in hazardous or explosive environments – during the commissioning phase, which had contributed to severe delays in the start-up of the project.
Recommended for you

Stray oil sparks 'condensate and fire' release on aged North Sea platform