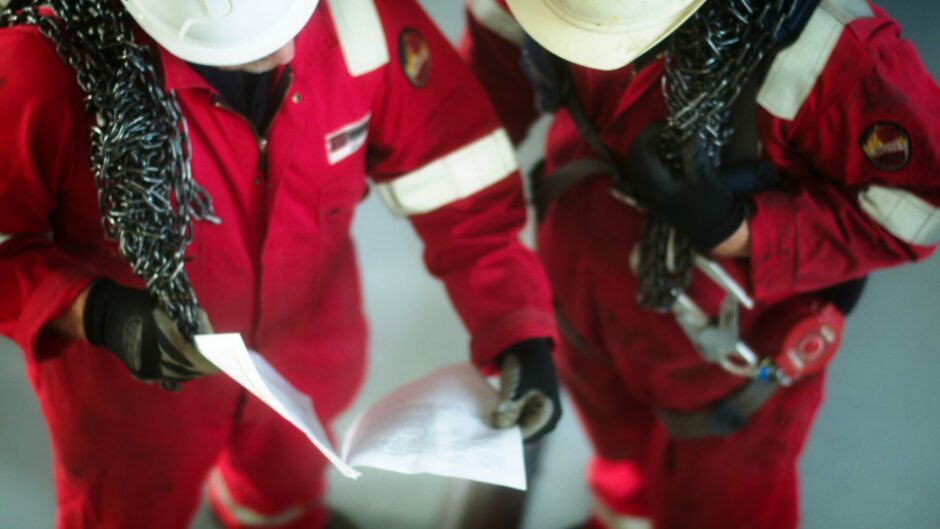 Post-Brexit paperwork, a lack of North Sea projects and a shortage of talent are putting mounting pressure on the UK's energy supply chain, according to Offshore Energies UK (OEUK).
In its latest report on the health of the nation's energy supply chain, the trade body warned that many companies are now "in crisis" as inflation erodes margins, while contract pipelines sit in "poor health."
In a survey of its members the group found rising concern over a lack of leads for upcoming North Sea developments, with one respondent describing project visibility as "the worst I have seen."
Almost all of the group's supply chain members – the workforce of which make up around 80% of the roughly 200,000 people employed by the offshore sector – reported operating costs 10-20% higher than in early 2021.
Meanwhile, volatility in the price and availability of materials such as fuel and steel has also seen many firms face "spiralling costs", particularly in manufacturing.
Over two-thirds (69%) of those surveyed said that delays to deliveries from suppliers had directly impacted operations and/or customer service – a figure that rose to a whopping 91% amongst the largest "Tier 1" contractors.
Despite reports of a healthy balance of risk and reward amongst operators and Tier 1s, these pressures are increasingly falling on subcontractors as "risk is being passed down the supply chain to those least able to absorb it," the report adds.
Alongside inflation Brexit was blamed for increasing headwinds, with most companies reporting that changes implemented after the end of the transition period have had a negative impact on their organisation.
81% of respondents said they now suffered higher administrative costs as a result, while the same percentage said they were now spending time filling out more paperwork. OEUK also warned the changes are potentially limiting firms' access to new opportunities and growth due to the additional hurdles in accessing the EU market.
OEUK's supply chain and people director Katy Heidenreich spoke of "a lack of confidence across the sector."
"We are seeing businesses battling to control inflation and at a national level, we know Brexit has had an impact, making it harder to import and export goods and take advantage of business opportunities within EU countries," she said.
"Most recently companies or all sizes in our sector have been hit by the uncertainty created by the increase of the energy profits levy (EPL) when we were already the most highly taxed industry in the UK."
Windfall tax 'threatens future projects'
Nearly two-thirds of tier 1 contractors expressed concerns about the lack of visibility regarding UK offshore energy business opportunities and its negative impact on confidence – particularly around energy transition activity.
One survey respondent said: "Visibility is horrendous, the worst I have seen." Another noted that major projects have been in development with no fruition for years – a situation they said was causing "extreme uncertainty."
It comes amid long-running indecision over major North Sea developments, and delays to major north-east transition projects such as the Acorn carbon capture and storage scheme.
OEUK laid much of the blame on the EPL – also known as the windfall tax – which it said had damaged investor confidence and project pipelines, and now "threatens future projects."
"Organisations are revisiting their long-term plans for the basin in the light of the latest hike and considering whether to invest in more fiscally predictable regions instead. This is a cause for concern for the UK supply chain and it will affect the speed and scale of the investment required to deliver the strategic objectives for energy security," the authors state.
The warning follows similar concerns voiced by Baker Hughes boss Romain Chambault, who said this week that an uncertain UK tax system made it "very hard" for industry to invest in the North Sea.
Talent crunch
On average, the report found that organisations intend to grow their workforce by around 11% over the next two years. However, OEUK said that high demand for energy and supply chain skills meant its members were finding it "increasingly hard to find the people needed."
It said several firms had already requested the organisation's support to secure short-term mitigations, including submissions to Westminster's Migratory Advisory Committee and a review of the shortage occupation list.
OEUK's most recent Workforce Insight report found 97% of surveyed firms had struggled to attract appropriate skills, with a particular shortage of candidates for reservoir, mechanical and electrical engineers, electricians, and supply-chain management roles.
Lack of skilled workers threatens to derail UK's energy transition, OEUK report warns
Outlining a list of requests for government and industry, the group called on Westminster to provide "a stable regulatory and fiscal framework" to support investment and help ensure that UK supply chain firms would account for 50% of the inputs into new energy projects.
It also called on the operator community to "support where it can" by providing as much visibility, predictability, and certainty of upcoming work scopes to enable supply chains to bid and invest accordingly.
"Failing to act now means we will see investment, equipment and resources being diverted overseas, so the race is on. We must ensure we work together to create an industry-wide solution to this challenge," Ms Heidenreich added.
"The time to act is now."
In the meantime, OEUK said it was working with Robert Gordon University to build a 'Supply Chain Roadmap', which would help offer practical insight and data on spending plans to help companies make the most of potential energy transition opportunities.
Further details of the roadmap will be published in the spring.