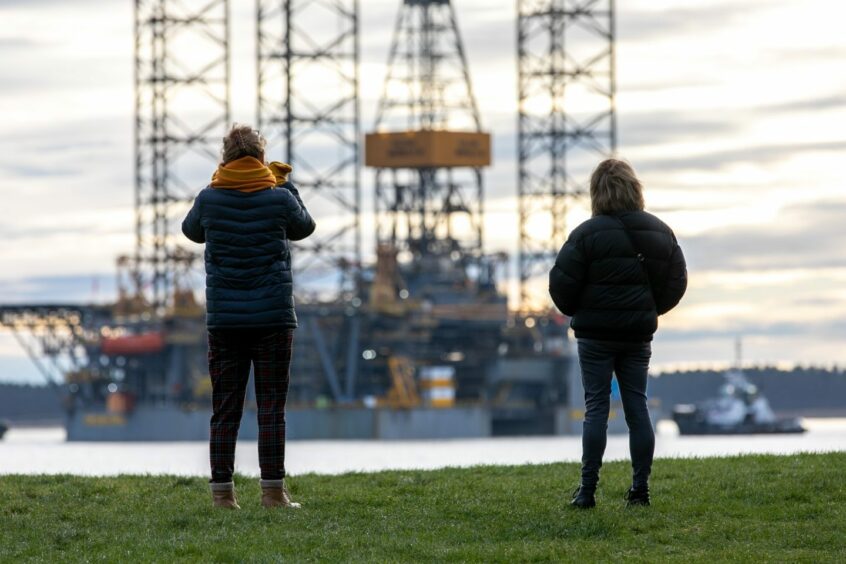 Cruise liners aren't the only huge vessels that bosses want to see berthed in the Port of Aberdeen in the near-future.
Huge jackup oil rigs and North Sea oil and gas production vessels – the likes of which can be seen in Dundee, Kishorn and the Cromarty Firth –  are on the horizon for the £400m Aberdeen South Harbour.
Port CEO Bob Sanguinetti said where Aberdeen will differ is that the vessels will not be stacked indefinitely, but only appear for specific periods of time for project and maintenance work before heading to a project site offshore, drawing in direct business for suppliers.
Jackup rigs like the Rowan Gorilla 7 which came to Dundee in 2020, can stand over 600 feet tall – dwarfing the 213ft Northfield tower radio transmitter; a landmark in Aberdeen.
Floating production, storage and offloading (FPSO) vessels – a type of ship used for developing oil and gas fields – are also hoped to appear at the port, alongside vessels to support the coming offshore wind boom.
Oil rigs in Aberdeen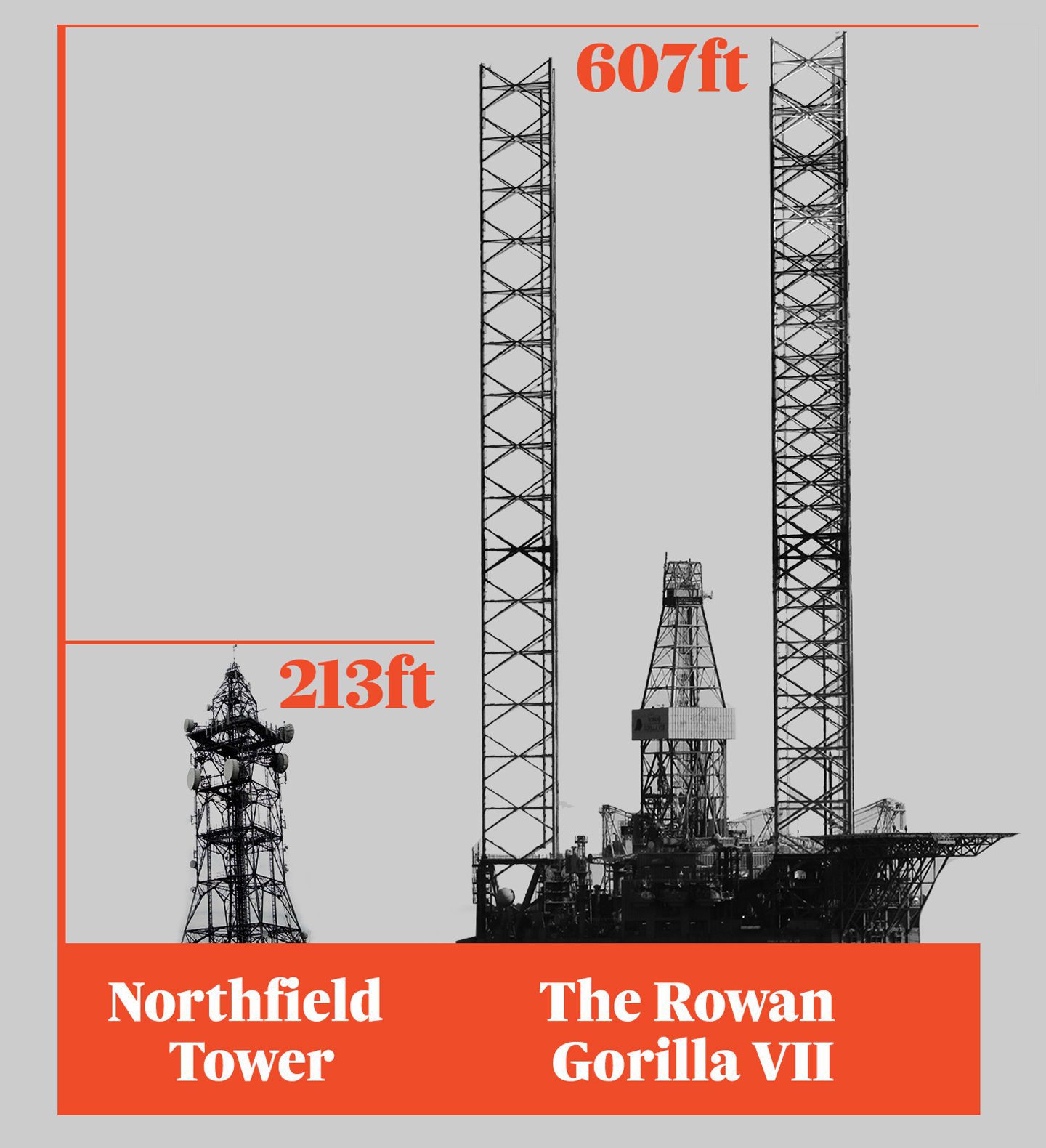 Despite being the oil capital of Europe, Aberdeen could not previously accommodate jackup rigs or FPSOs due to water depths, but now that option is on the table.
Having these types of rigs and ships in place for project-specific work means Aberdeen's supply chain is likely to directly benefit, and ensure vessels which would normally bypass the city for Norway or other Scottish ports, hit the energy hub.
Mr Sanguinetti said: "Jackup vessels will be increasingly involved in the construction and servicing of wind farms, so it's a natural steppingstone between oil and gas today and offshore wind tomorrow and we're clearly lining ourselves up to play a key part in offshore wind.
"We want to attract those vessels here, when they will want to be here because of the supply chain just over our shore in the hinterland and the expertise that lies here.
"Let's not be surprised if we do see a number of jackup vessels coming our way."
On specific deals being signed, he said: ""We'll be seeing ships and vessels of different shapes and sizes fairly soon. I can't go into detail for commercial reasons but we're having discussions with a number of operators".
Cruise liners, the likes of which will be seen this year, and larger cargo ships are also on the agenda for South Harbour, which is due to complete construction in late spring, early summer.
Meanwhile, since opening the new South Harbour seven months ago, the port has seen 50 ships visit, including at one stage 25% of the North Sea's entire fleet of diving support vessels (DSVs).
Mr Sanguinetti said: "What we've seen in the seven months since we accepted the first ship into South Harbour is a lot of the ships that have come into South Harbour ordinarily would have just sailed past Aberdeen going somewhere else if they're on this side of the North Sea at all. Now they come into Aberdeen.
"Now they employ and they engage with the local supply chain, with local companies and local specialists, local workforce, creating jobs for the community."
'Other mechanisms' after freeport loss
The plan ahead comes weeks after Aberdeen and Peterhead's joint bid for UK-Scottish Government green freeport status lost out to Cromarty Firth and Forth Ports.
Mr Sanguinetti said Port of Aberdeen remains "bitterly disappointed" on that decision, but is now in talks with Holyrood and Westminster to see what else can be done to incentivise investment in the city via the site.
"We'd like to see what mechanisms, which incentives, the governments can offer potential investors to attract them and incentivise them doing business in Aberdeen and the region more widely.
"We've got a tremendous innovation environment in the North-east of Scotland. It's been a world-leader in energy in support of the offshore and subsea sectors.
"So the conversations are around how can we make it more attractive, having not made the grade for green freeport status."
Anywhere but Aberdeen?
Rhetoric from the chamber of commerce following the freeport decision, as well as issues around carbon capture bids and the Scottish Government energy strategy, has suggested an "anywhere but Aberdeen" attitude from parliamentarians.
Mr Sanguinetti was asked whether he thought Aberdeen's perceived success in the energy transition was leading to a lack of support.
"I think there is a danger that might be some peoples' views. I don't necessarily buy it – in fact I absolutely do not buy it. Because this is a global role we're talking about, it's not a competition between regions across the UK.
"My view is that if the UK wants to retain that leading role in the energy sector then why subcontract that responsibility to anyone other than the region that's been delivering it in spades for the last 50 years?"
Recommended for you

NorthLink ferries to plug into Port of Aberdeen's carbon-busting mission