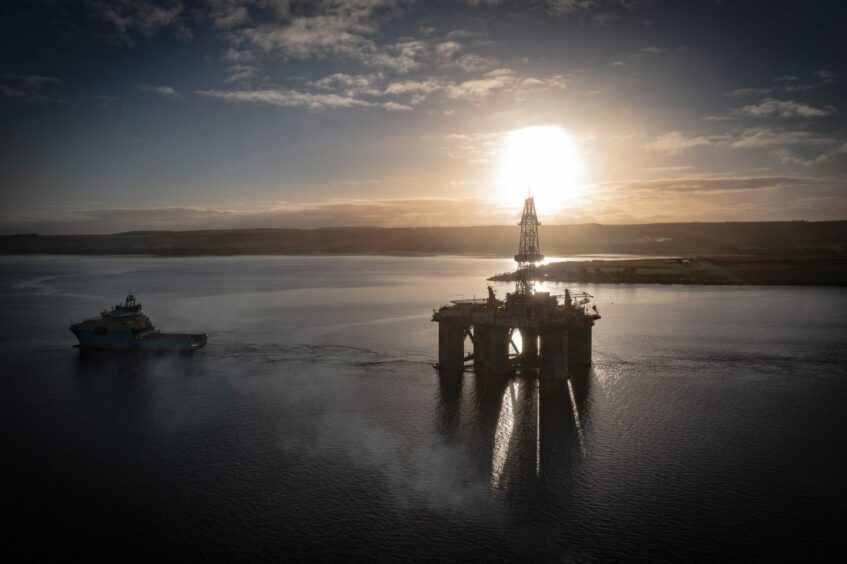 A cash flow crash of up to $25bn is on course to hit dozens of UK North Sea companies over the next five years, according to new analysis.
The costs of inflation, rig rates for decommissioning and the new windfall tax are impacting a total of 40 firms across the sector, said Boston Consulting Group (BCG).
Some of these funds would otherwise go to areas like safety, decarbonisation and maintenance, the consultancy underlined.
Inflation (consumer price index) in the UK has increased from 3% to 9% over the last year, while demand for offshore rigs has surged (55% to 65% utilisation), impacting access at competitive rates for decommissioning.
That comes as the implementation of the windfall tax has increased the UK North Sea oil and gas tax rate from 40% to 75% in the last year.
"In some basins, the economic viability of certain assets is increasingly challenged, driven by continued production decline, pressure to decarbonise, supply chain price inflation (partly driven by scarcity of fit-for-purpose rigs and equipment), and higher taxes," said BCG.
It then added: "In the next 5 years, both incremental tax and inflation could result in up to $25B cashflow reduction for 40 UK O&G companies."
For 20 of these companies, the reduction in cash flow exceeds their entire cost for decommissioning over that time, underlining the impact of the windfall tax and rig rates and demand increases globally.
Time to 'beat the status quo'
As a result "it is more urgent than ever" to improve performance in decommissioning and reduce costs.
BCG said prioritising investment in supply chain specialists and collaboration models which can "beat the status quo" is key.
The firm pointed to recent examples of plugging and abandonment (P&A) specialists beating rivals on campaign timing, and multi-operator campaigns having success in cutting costs.
These types of companies are, however, "hard to get off the ground" and these multi-operator campaigns "are not yet the norm", as negotiations "take years and high value can be left on the table if deals fall through".
BCG said, based on its research, there are major benefits to investment in specialists and collaboration ventures, including secure access to capability, innovative solutions, economies of scale, and creating sustainable business for the supply chain.
The firm added that the industry needs to move away from "transactional contracts to more relational contracts" between operators and suppliers.
"This is how we can get commitment, synergy and trust. Only then can we deliver excellent decommissioning at scale."
Responding to the report, Francesca Bell, Fiscal & Investor Relations Manager, at trade body Offshore Energies UK, said:  "At a time of high inflation and tension on supply chain costs, it is inevitable that decommissioning costs are under pressure.
"As an industry, we have successfully contained decommissioning costs over the last decade and through the capabilities of our supply chain we will continue to deploy technology and improve productivity to contain this risk."