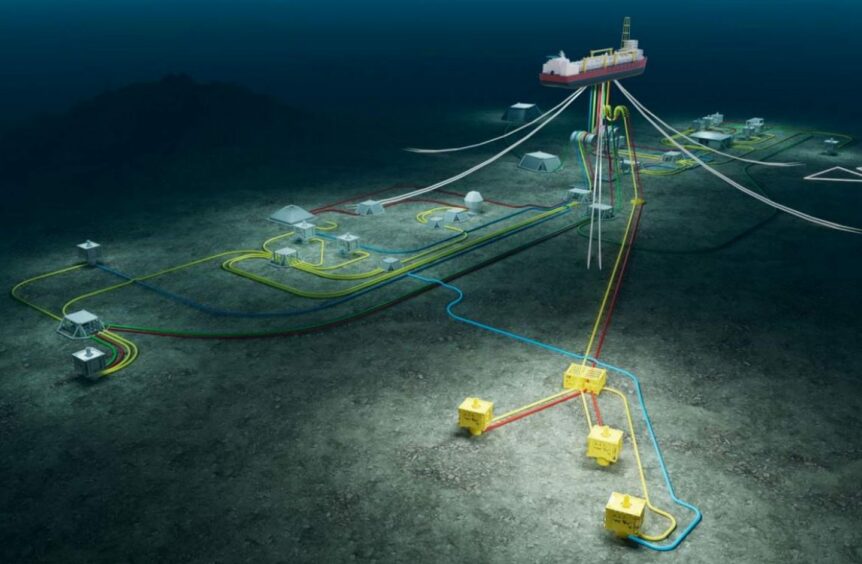 Hibiscus Petroleum reported a profitable quarter at both group and UK level and expects to make progress on its plans for Teal West and the Marigold Area by the end of March.
In a presentation on its development plans accompanying its most recent quarterly results, Hibiscus (KLS:HIBISCS) said it was making progress on plans for the four-million-barrel Teal West project, having taken on the project solo after the departure of partner NEO Energy last year.
Set to be developed via a subsea tieback to the nearby Anasuria FPSO around 108 miles east of Aberdeen, the scheme is set to consist of one production well, potentially followed by two further wells for water injection and production, respectively.
The company said last week that negotiation of a fully termed transportation, processing and operating services agreement between the Anasuria Operating Company (AOC) – a joint venture between Hibiscus and Ping Petroleum – and Anasuria Hibiscus UK based was now "close to agreement" and expected to be signed in February 2023.
At the same time, it said "advanced discussions" were ongoing with gas pipeline owners to extend the scope of its current gas sales agreement for the Anasuria Cluster to include production from Teal West.
A field development plan (FDP) and environmental statement for Teal West were submitted last August, with assent usually granted within six months – meaning Hibiscus could secure final for the project within a matter of weeks.
If successful it would pave the way for drilling to being on an initial development well in March 2024, with first oil later in the fourth quarter of that year.
Marigold
Elsewhere, the company confirmed a joint economic model has been developed by Anasuria Hibiscus and Ithaca Energy which would enable development of the Marigold Area via a tieback to the Piper Bravo platform.
The cluster – which contains the Sunflower, Crown and Kildrummy prospects –neighbours Ithaca Energy's Yeoman discovery, later renamed Marigold East, and is thought to hold in the region of 60 million barrels. Work has been underway between the two operators to devise a joint development plan since 2021.
Hibiscus said the plans suggested this route would make for "a robust and economically viable project" provided capital and operational costs can be managed and certain commercial terms can be secured from the platform owner Repsol Sinopec.
Further work is now being carried out by both Ithaca and Hibiscus to optimise the development, with a view to providing an updated development plan and an agreement on the way forward "by the end of March 2023."
Q4 2022 results
Kuala Lumpur-listed Hibiscus reported group wide pre-tax profits of 208 million ringgit (£39m) for the quarter up to December 31 2022.
The company achieved 713m ringgit (£134m) in group-wide revenue, of which UK operations accounted for some 187m (£35m).
Its North Sea business enjoyed "healthy profit margins" and some 103m ringgit (£19.3m) in pre-tax profit the company noted in annual filings, with EBITDA of 144.8m ringgit (£27m). Meanwhile, operational performance remained high following the completion of a riser replacement at the Anasuria FPSO late last summer.
Production from its North Sea operations, which include stakes in the Cook field and the Anasuria Cluster among others, averaged 3,009 barrels of oil equivalent per day (boepd), with 185,869 barrels of crude sold during last quarter.
The firm said it had committed around £16m to North Sea capital expenditure during the last quarter, including £6.5m for the Anasuria Cluster, £5.6m for the Marigold West and Sunflower fields and £4.2m for Teal West – the latter on a scale squeeze and dissolver maintenance operation at the Teal P2 well in November.
Windfall tax impact
Finally, Hibiscus also set out the impact of the UK's Energy Profits Levy (EPL), estimating total deferred tax liability at 120.1 million ringgit (£22.5m) as of the end of last quarter.
However, the firm noted it "does not expect a significant income taxation liability arising from the EPL regime as currently enacted as Anasuria Hibiscus UK foresees there will be significant enhanced capital allowances in the future allowed in the EPL regime to offset any income chargeable to EPL."
As in its previous quarterly statement, Hibiscus said its intention was still to "phase" its UK capital expenditure program "such that we optimise the incentives offered as part of the EPL regime."
"It is also clear that the UK government is incentivising decarbonisation initiatives within the UK oil and gas sector and this is encouraging us to identify further opportunities that will reduce our overall carbon footprint," it added.
It comes as fellow operator Ping looks to a potential floating wind scheme to power its Excalibur FPSO at the Avalon oil field, as part of the Innovation and Targeted Oil and Gas leasing round.
Recommended for you

Energy drives quarterly profit at Ping owner DNex