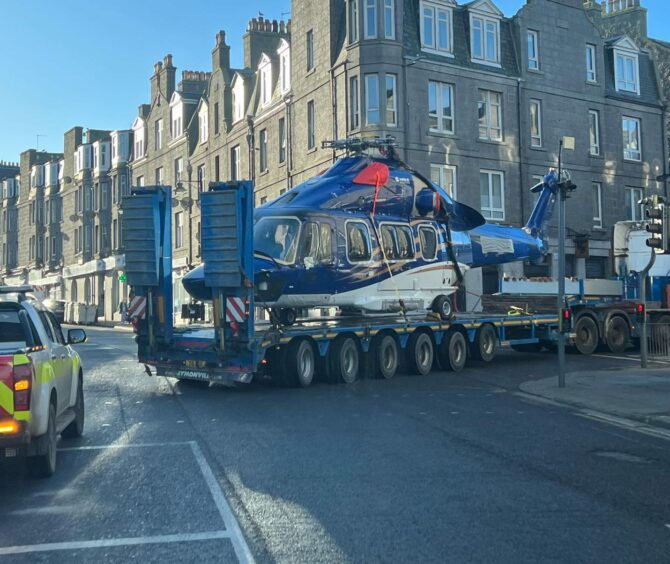 Onlookers in Aberdeen were treated to an unusual sight this week as a helicopter, whose blades were snapped during Storm Otto, was towed through the city.
Pictures show the chopper being towed by road from the Harbour through Victoria Road in Torry with an escort vehicle.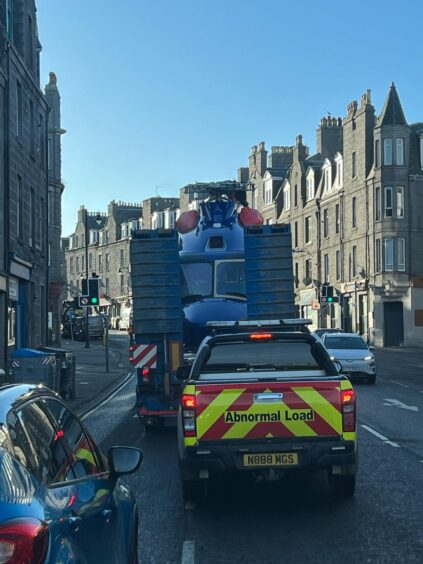 During Storm Otto last week, the helicopter had three of its five blades rip off while on a North Sea platform.
The Airbus H175, operated by Offshore Helicopter Services UK (OHS), is now being repaired – OHS' Aberdeen base is on the other side of the city in Dyce.
UK air accident investigators are investigating the incident, which took place on the TotalEnergies-operated Elgin-Franklin complex, 130 miles east of Aberdeen.
The aircraft landed safely, but an illuminated tail rotor chip light prevented it from departing for its return journey.
While parked on the helipad, Storm Otto gusts, which left thousands of homes without power, snapped three of the five blades off from the helicopter.
The extent of the damage meant the helicopter had to be taken back to Aberdeen for repairs.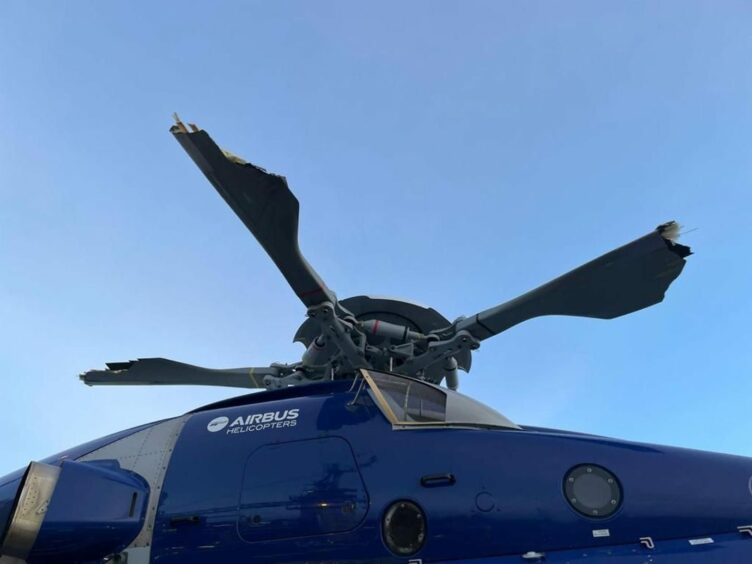 Last week, an OHS spokesperson said: "An H175 experienced a technical problem while on board a platform. Subsequently, strong winds resulted in some damage to the helicopter.
"We are working with our client and recovery partners to return the aircraft to base as soon as there is a weather window that will allow us to do so."
The helicopter was moved off the Elgin platform helipad, and TotalEnergies confirmed there was sufficient space for other helicopters to arrive and depart from the installation.
OHS – formerly the UK business of Babcock International – is in the process of being sold to South African firm Ultimate Aviation Group following a deal struck in December.
The sale, expected to complete in the coming months, was forced by the UK's Competition and Markets Authority (CMA) after it flagged concerns CHC's takeover of Babcock would "significantly reduce rivalry" in the North Sea.