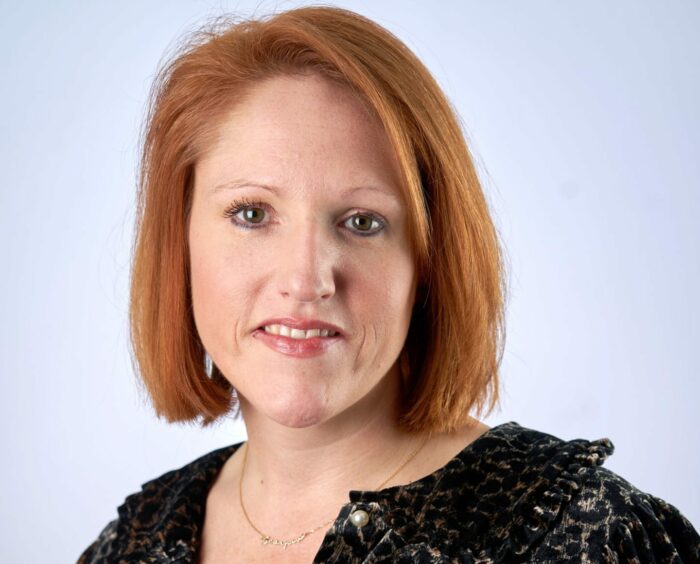 A new podcast series produced by Xodus Group for International Women's Day aims to offer a "candid" snapshot of life as a woman in the energy sector.
'Tales of the Xtraordinary' is a four-part series produced by an all-female team from Xodus and BIG Partnership, and hosted by the consultancy's head of brand Sarah Butcher.
Launched to coincide with International Women's Day on 8 March, the "unfiltered" series promises a "peek behind the curtain" of women in energy, and features guests from across the business talking openly about some of the barriers they have faced in their careers – along with their inspirations and backgrounds.
Ms Butcher explained: "We want most of all for the podcasts to be about the amazing personal journeys each of our guests have followed and to talk openly about some of the challenges they have navigated along the way, celebrating the people who have inspired and raised them up.
"There will be a few surprises and no subject is taboo, so from pumping breast milk in storage cupboards to pregnancy loss, wine walks in lockdown to encountering race and gender bias, we won't hold back, but there are more than a few laughs along the way."
In the series' first instalment released today Ms Butcher speaks with Aberdeen-based Natasha Howlett – Xodus' emissions and climate manager – about her experiences starting out in environmental science, moving sectors, life offshore, handling lockdown and the her personal challenge to learn 12 new things in 2023.
Podcasts will air every week in March, with subsequent episodes including a discussion with Australia-based business development manager Stacey Fidgeon, who talks about taking charge of her career after personal loss, bringing an entrepreneurial spirit to a start-up and her journey into energy post acquisition.
Consultant process engineer Dami Ladeinde, who is based in London and currently on maternity leave, also explores her experiences growing up in Nigeria at an all-girls school and transitioning to a male dominated engineering degree and the pressure to prove herself throughout her career.
Finally, Houston-based technical safety & risk manager Jill Watson talks about following in her father's footsteps to be a nuclear engineer, the life changes made after a trauma, growing a successful side hustle business and her passion for the outdoors.
Headquartered in Aberdeen, Xodus employs around 450 people in the UK, alongside offices across several global energy hubs including Houston, Melbourne and Tokyo.
The series is timely as the energy sector continues to grapple with issues around gender bias and equity, particularly when it comes to pay.
In 2022, Xodus said around one-third of its then 300-strong workforce was female and reported a median gender pay gap of 37.6% – a figure it aims to reduce to 22% or below by 2025.
Ms Butcher praised the company's leadership, whom she said had given the team "great autonomy and trust to us to produce this unfiltered podcast series, which we hope people will connect with as we delve into the many different routes into energy and experiences encountered along the way.
"Our longer-term ambition is to extend the podcast series out to other people working in energy."
You can listen to podcast episodes here.
Recommended for you

Empowering women through energy communities